We love our sports stars in Ireland and we seem to love them even more if they enjoy a spot of farming on the side. So with the Ploughing Championships starting today in Co. Laois, we're celebrating the great farmers in Irish sport. 15 of them in fact. Let us know of anyone else who deserves a mention.
Sean O'Brien
Let's get the obvious one out of the way. Sean O'Brien is such a renowned farmer that he has even started a side career with us as a farming quiz presenter.
In his playing days, O'Brien was the king of farming content
The Skyrne man and self-described 'suckler cow enthusiast' was one of the kings of GAA farmer content in the last decade. The former Meath footballer has four farming emojis in his Twitter bio and he's often seen slagging the GAA's other leading farmer/footballer
.@jheslin14 your cattle are on the road lad pic.twitter.com/NnKp9pxP06

— Ciarán Lenehan 🐂🐄🐏🌱 (@CiaranLen) July 16, 2022
John Hayes
That nickname 'The Bull' isn't just for decoration, you know. The great John Hayes loves his farming. So much so that there are plenty of tales about him disappearing from post-victory team celebrations to catch up on the work at home.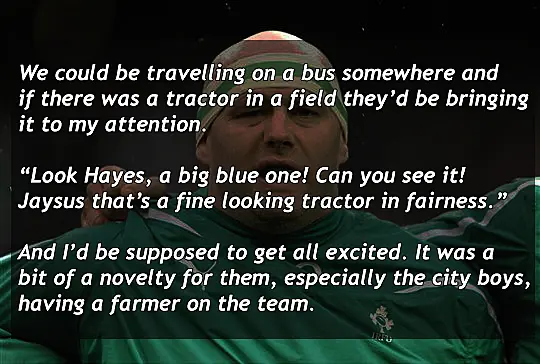 Timmy McCarthy
Five Munster titles, three All Ireland titles and two Cork club titles for the great Timmy McCarthy. All achieved while holding down the farm at home.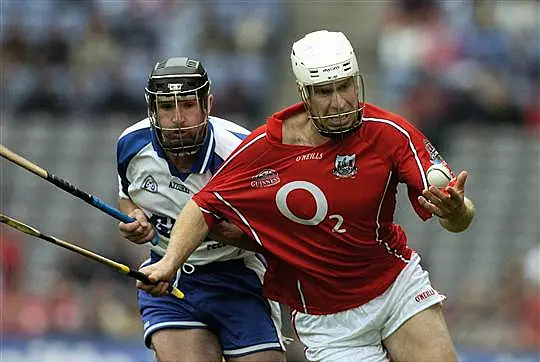 Darren Hughes
When he isn't thundering up and down the pitch for Monaghan, Darren Hughes is busy as a dairy farmer. 'A dairy farmer by day' according to Twitter, the Scotstown man wouldn't have it as handy as the Munster lads, but that doesn't stop him!
Still at it!! 🐄 🌱🌱 pic.twitter.com/LzqnYBEqFC

— Darren Hughes (@darrenqz) November 13, 2018
Willie John McBride
The legendary Willie John McBride sadly lost his father when he was just four years old, meaning that the family farm was left to be tended to by himself, his mother , two brothers and sister.
A mountain of a man, built at home and celebrated everywhere.
TJ Reid
One of our greatest hurlers, TJ may run a gym these days but farming is always close to heart. Back in 2018, he had 120 dairy cows. He once said
There is nothing out there I love more than coming home from training or a match, putting on my wellies and going up to the farm.
You know a man means business if he once had his background photo as a bullock.

TJ still enjoys a farming jibe on Twitter
Is this your cow @NiallTenno 🤔 https://t.co/kXLDJTPsJI

— TJ Reid (@_tjreid) August 17, 2022
John Heslin
Not just a farmer but a farming nerd. These days, Westmeath's talisman describes himself on Twitter as a part-time beef farmer but his social media feeds are full of beautiful farming content. Heslin will be at this year's Ploughing.
Pregnancy results are in 🥁
93% in-calf
81% calving in 6 weeks
89% conception to 1st serve helped by #SenseHub and favourable breeding conditions..

Not all rosy as my favourite heifer didn't go in calf 😢 roll on spring 23 🐂#beef #IrishFarming pic.twitter.com/OsM3lsuFkc

— John Heslin (@jheslin14) September 17, 2022
John Doyle
An eight time All-Ireland winner with Tipperary in the the 1950s and 60s, John Doyle may not have been the only farmer playing GAA at the time but was certainly one of the most decorated.
John left school at 15 to help his father full time on the farm (his mother died six weeks after he was born) and farm the land his entire life. He even became a member of the Seanad once, after being elected by the Agricultural Panel.
Rory Best
Another Irish rugby player with a background in farming, the Ulsterman got seriously involved in his family back in 2009 when he injured his neck. He told Newstalk during an interview:
Farming is a nice release. When I come home for training I can go out and look around at the cattle, do bits and pieces and takes my mind off rugby for a bit which has kept me mentally fresher when I'm playing.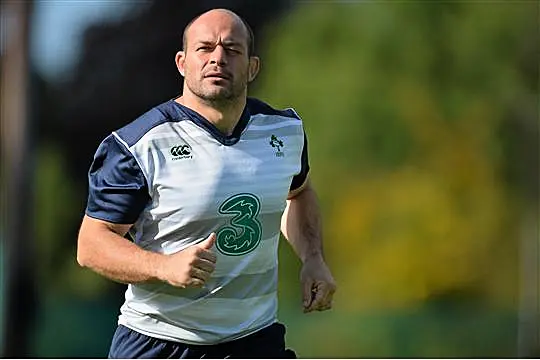 John Power
The former Kilkenny hurling is currently in the process of upping his milk production to two million litres, thanks to over 400 cows. That's quite a growth from the 80,000 gallon quota Power had back during his playing days in 1989.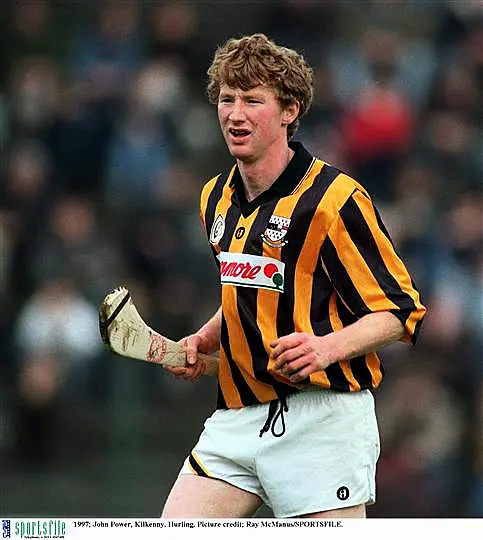 Briege Corkery
16 All-Irelands and 444 cows; Briege Corkery in numbers. The Cork GAA star legend loves a bit of farming and it seems some of her teammates are catching the bug too.
No wonder this lunatic is so fit! Great craic of an evening with @corkery5 and @DScanaill 🐄🐄🐄 pic.twitter.com/lNnktaaxsv

— Bríd Stack (@BridStackie) July 30, 2015
Sean Kelly
One of Ireland's greatest every cyclists, Sean Kelly had to leave school at the age of 13 to go help on the farm after his father suffered a stomach ulcer. Throughout his career he would continue to dip his toes in and out of farming when he wasn't busy cycling.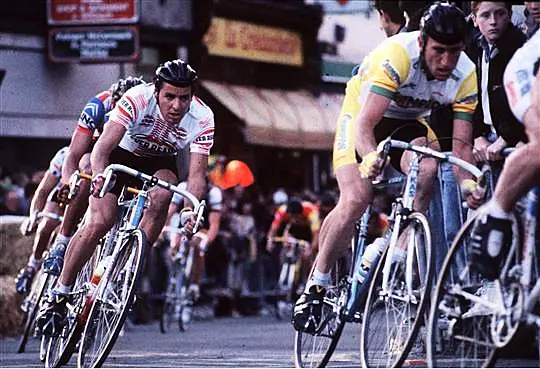 The Kearney brothers
Two for the price of one. When Rob and Dave aren't busy playing rugby or being devilishly handsome, they're working at home on their family's dairy farm. Just when you thought they couldn't be any more perfect.