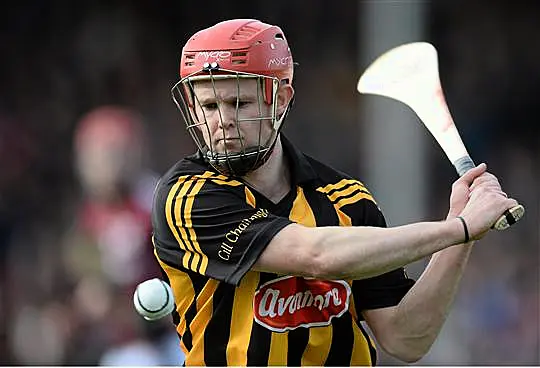 After nine All-Irelands and nine All-Stars, Kilkenny legend Tommy Walsh has retired from inter-county hurling.
The Tullaroan clubman made the announcement on the KCLR breakfast show this morning.
#Kilkenny county hurler Tommy Walsh has announced his retirement from intercounty hurling on #KCLRBreakfast More in #News across morning

— KCLR 96FM (@kclr96fm) November 20, 2014
The 31-year-old was a fringe player on the Kilkenny team this year as they won their 10th All-Ireland under Brian Cody.
Update 11.08:
Walsh has since released a statement on KilkennyGAA.ie regarding his retirement:
I wish to announce my retirement from intercounty hurling. For the last 13 years I have had the time of my life, lived my dream and have memories that will stay with me forever.

Firstly and most importantly I want to sincerely thank my wife and family for their continuous encouragement, support and drive throughout my intercounty career.

I have been very fortunate and privileged to play along side terrific teammates and I thank them for being just that. It was also an absolute honour to play against many outstanding hurlers from all over the country.

I would like to thank Brian Cody for his loyalty throughout all my years with Kilkenny and for believing in me as a player.

Most importantly I want to thank each one of the management teams since 2002 for their support and advice, also the medics, back room staff and especially the one and only Rakard Cody who has been a great friend to us all.

The county board have always been hugely supportive and have always put the players first, this of which I will never forget as it laid the foundations for our recent success. Equally I would like to thank my employers Bank Of Ireland for their understanding and support throughout my intercounty career.

My club Tullaroan has always been very special to me. I owe them for the amazing opportunity I got to play for Kilkenny. This is mainly down to the teachers in the primary school and all the devoted coaches in the club. I will forever be indebted to you all. I will always be grateful for my time spent in St Kieran's College and UCC where I learned valuable lessons that were of huge benefit to my hurling career.

Thanks to my friends and mentor from outside the county set up, who challenged and supported me aswell as always being there for advice when I needed it most. This I will never forget.

I'd like to thank the GPA for their constant support of players all over the country. They provide many valuable services which deal with the welfare of their players. This I know is a huge comfort to all players and the GPA deserve huge credit for this.

Last but not least I finally want to thank the supporters. From day one they showered me with support. I will never forget their continued encouragement, especially in my final year, simply thank you.

I wish the management and players continued success for the coming years.
Picture credit: Brian Lawless / SPORTSFILE