There was a battle between brothers Alan and Eoin Cadogan in recent years.
"Eventually, I won," Alan Cadogan told Balls at the launch of Bord Gáis Energy's summer of hurling.
"Over the last couple of years, he was trying to get me to come to the footballers and I was trying to get him to come to the hurlers."
Late last year, Eoin Cadogan decided to pick up a hurley once again for Cork. 2014 had been the last time the elder brother had lined out for the Rebel hurlers. He had been a part of the Cork football panel in the interim.
"Eoin's at an age where he has maybe another two or three years at the top level. Knowing Eoin, he loves a challenge and there's huge competition for places there.
"He's not just coming in to make up the numbers. He knows that himself and he'll be pushing hard for a starting place. It's great to have him back and it's nice to have a bit of company going to training.
"He just felt that he kind of wanted to give hurling a go. He could never actually full focus on hurling because he was balancing both of them."
Alan was at Croke Park as a 16-year-old in 2010 when Cork claimed their first All-Ireland football title in 20 years with a victory against Down.
Having an older brother at inter-county level undoubtedly helped. Eoin knew where all the bumps were on the road.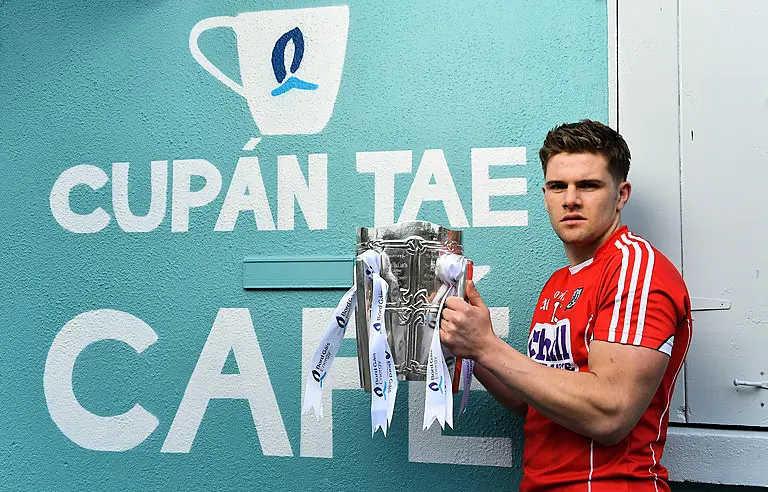 "When I was younger, he probably introduced me to the training environment and what it took - being 16, 17 - and what it took to be an inter-county footballer and hurler.
"I kind of learned from that and he took me under his wing in certain aspects both on and off the field."
There was a time when Eoin Cadogan played both football and hurling for Cork. That dual animal is now on the endangered species list at inter-county level. Alan Cadogan believes the ecosystem is no longer amenable.
I don't think it's possible. I'm 25 next week.I'm kind of in my peak years now, the years don't be long going. The dual thing is a common enough thing down in Cork because so many can play both hurling and football.

Fellas just have pick one. I'd always encourage kids to play as much hurling and football, especially with their club. As regards to inter-county senior level...

I think it's possible as minor and under-21 to play both but because the game is constantly changing, you have the new format this year, the level of intensity, the preparation, the professionalism of the is increasing another 10 or 15 per cent over the last two or three years.

I just don't think it's an option anymore to play hurling and football.
"You have to be extremely selfish in this game," added Cadogan
"If you're able to play both hurling and football - I do with my club Douglas and I'll do that until I retire in my late 30s - but inter-county is very different.
"It's hard; it's which one you enjoy more, which one do you think you're going to get more success in because, at the end of the day, you want to win and get as many medals as you possibly can."
Throughout the Senior Hurling Championship, Bord Gáis Energy will be offering fans unmissable GAA rewards through the Bord Gáis Energy Rewards Club.
Picture credit: Sportsfile