There was a time when the capacity to pursue All-Ireland success across both codes, was comfortably possible. Jimmy Barry Murphy, Brian Murphy and Teddy McCarthy are just some of the famous names who flourished across both codes. But that was a different time.
Now it seems that modern day GAA is running out of space for players with talents for than one sport to prosper. Or at least it appears that way in the men's division of the sport.
In the Ladies corner however, there is a plethora of athletes who continue to spread their time across two sports at their ease. Emerging talent Emma Hansberry has even managed to spare time to represent Ireland in soccer as well as play for Sligo footballers. And she's not the only one.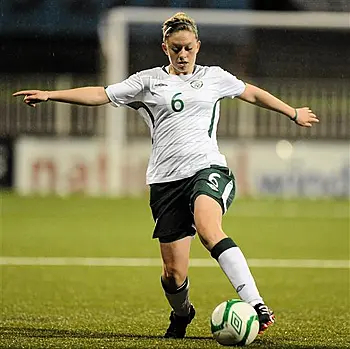 But how can this be? How is it that women in GAA can get this delicate balance right when it's comparably more difficult for the men?
Cork's emphatic dual star Briege Corkery spoke to Balls.ie this week to offer some clarity on the issue. Corkery currently has 16 All-Ireland gongs and considering that the Cork football and camogie teams were forced to overcome fixture clashes twice this season, Corkery's achievement is all the more impressive.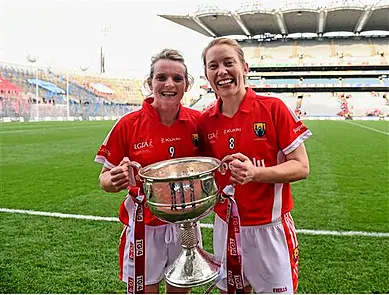 The habitual nature of playing these sports competitively from a young age, is at the heart of what motivates her to commit equally to both codes. But the former Cork captain has some other interesting insights regarding media attention which also makes the dual career possible for her and fellow dual star Rena Buckley.
The biggest thing for us is we've been doing this since we were young. There's no pressure on us with regards the dual status. I'll always take the phone calls of media coming up to games but they're not telling us that we have to choose between both whereas the lads do get a bit of a hard time.
[soundcloud url="https://api.soundcloud.com/tracks/227617953" params="auto_play=false&hide_related=false&show_comments=true&show_user=true&show_reposts=false&visual=true" width="100%" height="450" iframe="true" /]
Corkery's comments make an interesting juxtaposition with an article which appeared in this weekend's Sunday Times. Michael Foley reports that the congestion of fixture schedules, coupled with the number of teams players are involved with, makes it almost impossible for male players to maintain a dual sports career.
Foley also cites counties who have taken measures to address the complications of dual careers. Wexford hurling is proposing a ban on dual sports beyond U15, while the Cork hurling association has restricted the number of U14 dual players to just 8.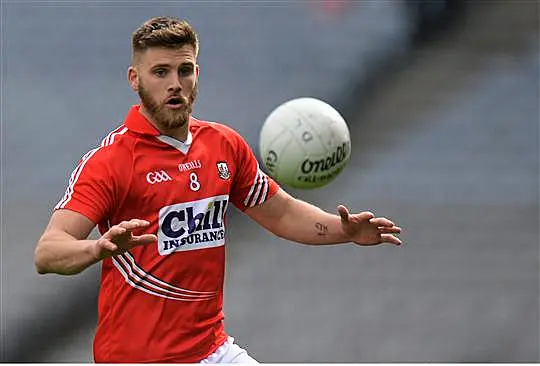 The solution is simple. Obviously there is no way to police pundits who criticise dual players when they start showing a drop in form. But there is another way.
We can reinvigorate the dual sport tradition by eliminating some of the competitions. There's no club U21 competition in Ladies GAA which offers a lot of breathing space to players. Granted the Cork girls were afflicted by fixture clashes but there was a replay in the Football League Final this year which did complicated things. And it only affected three players in the whole community of Ladies GAA.
We need to make similar proposals for the men's competitions. The provincial league tournaments are the first ones due for a chop. They are completely superfluous. When has a manager ever attributed their All-Ireland success to progress made in this dead rubber competition? The league competition could also be trimmed away from University GAA to alleviate some of the pressure on players.
These are minor changes, but they pave the way for emerging players to find ways of playing both sports on their own terms.