Davy Fitzgerald telling the people of Wexford to "chill the beans" always felt like that scene from The Simpsons of a crazed and agitated Homer shaking a serene Marge, telling her to "stop panicking....STOP PANICKING".
During the first-half of Wexford's league semi-final with Tipperary this afternoon, the discord between Davy's appeal and better nature simmered to the surface. Tipp had started much the better, and raced into an early lead.
Then, in the eighteenth minute, something stirred Davy Fitz to fury, and he ended up wandering onto the field to appeal to the referee. In true Davy fashion, he steadfastly refused to demur to the Tipperary players telling him to return to the sideline.
Here's Davy's righteous wander in frame-by-frame form.
Davy Fitzgerald wanders on to remonstrate with the referee...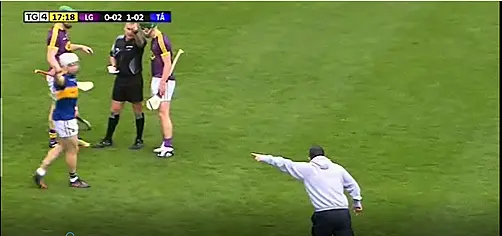 ...and Niall O'Meara tells him where to go...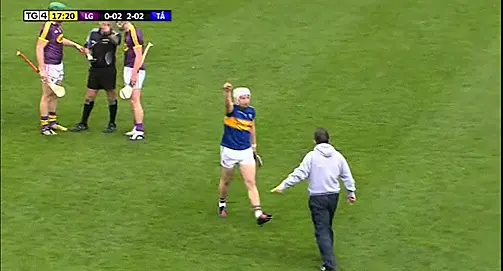 ...and Davy Fitz refuses to bow down, bumping O'Mara in the chest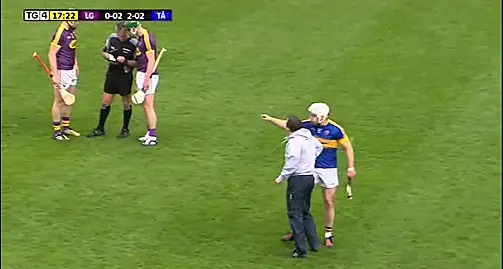 As Davy Fitzgerald makes his way off, he then clashes with Jason Forde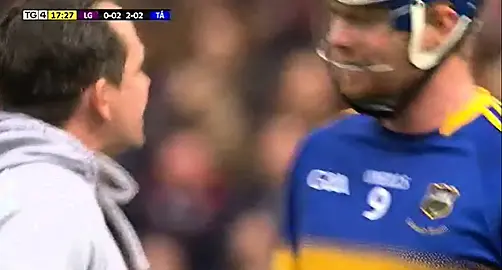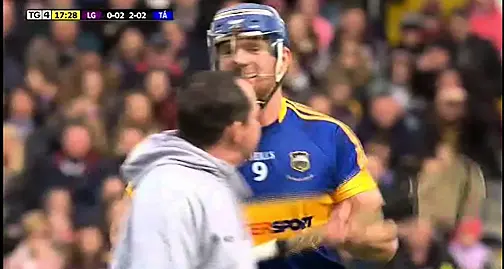 Davy eventually makes his way off after a bit of a schemozzle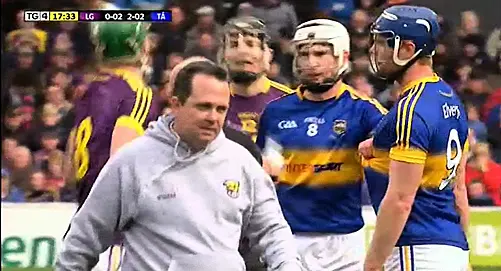 ...and makes one last point to the linesman before retaking his spot on the sideline
Sportsfile captured some great photos of the incident: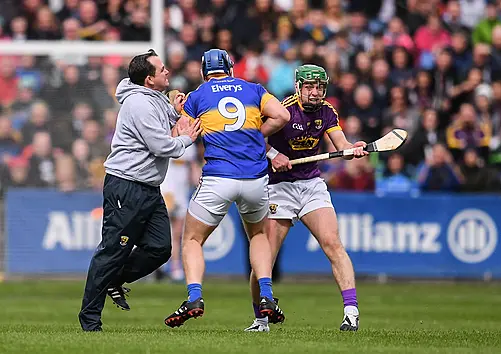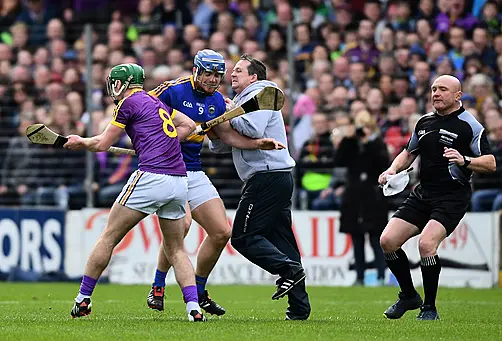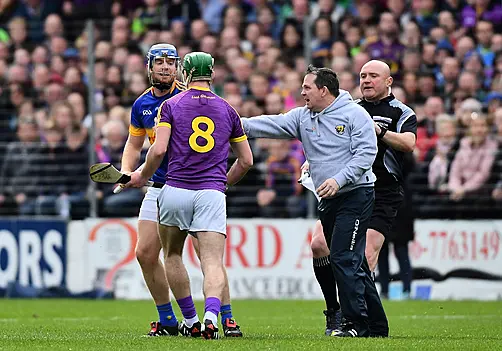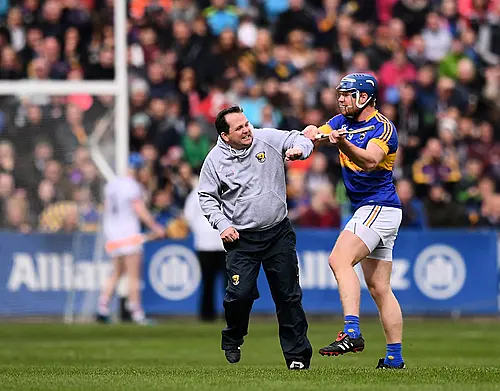 Naturally, Davy's antic cut ice...
I've never liked Davy fitz, but my god he'd get a nun excited

— Nicky Burke (@RealNickyBurke) April 16, 2017
That Wexford dressing room will be an oasis of calm and tranquility at half time #TIPvWEX
Davy Fitz will be lighting the Yankee candles

— Brendan McFlute (@BrendanMcFlute) April 16, 2017
Have great time for Davy Fitz, but he has no place getting involved on pitch like that. Could cause serious hassle #AllianzLeagues #GAABEO

— Peter McNamara (@PeterMcNamara_) April 16, 2017