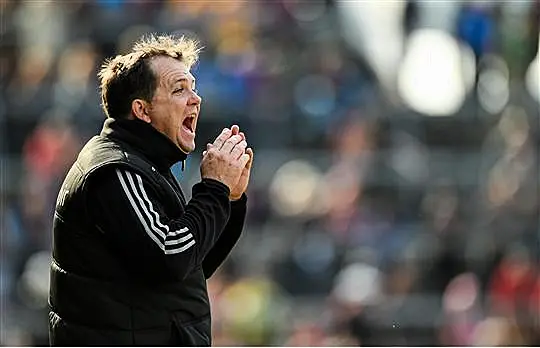 Davy Fitzgerald has called for two referees to be introduced for hurling matches to stop off the ball incidents and the 'mangling' that goes on in matches.
The Irish Examiner report that Davy said 'With the way the game is moving, maybe is it time to look at a second ref at the other side of the field? It's very hard to cover the ground.'
He also called for referees to be mic'd up to their umpires to help them keep tabs on every that is going on during a game:
They say that their umpires aren't allowed talk to them or whatever the story is. You sometimes see backs mangling forwards and the umpire can't see it. I remember we had a game: our full-back was held by a forward. He pulled his helmet down. My man grabbed onto him after that because he was blinded and it was a penalty. But the first instance wasn't seen and how was the ref to see it—– he was maybe 60 yards away?
In both football and hurling it's always struck me as strange that the linesmen are qualified referees but the umpires aren't. A lot of the time the linesmen are following the ball, running up and down the sideline and are just a liable to miss off-the-ball incidents as the referee. On the other hand, umpires always have a full view of the pitch and are best positioned to call square balls, pulling and dragging etc.
Anyhow I've digressed from Fitzgerald's original point about the need for two referees. Is something that should be explored?