Former Cork hurler Diarmuid O'Sullivan has said that he was 'disgusted' by supporters of the county who called John Meyler's side "bottlers" following Sunday's defeat to Limerick.
Cork let a six point lead slip with less than ten minutes to go at in the second All-Ireland semi-final of the weekend. Limerick eventually won by four points after extra-time.
"Unfortunately, that's the way Cork supporters are and I've said it before, they're very fickle," said O'Sullivan, a Paddy Power GAA ambassador and columnist with Paddy Power News.
"Cork's only aim yesterday was to make an All-Ireland final, they weren't trying to lose that game by four points. Limerick had more energy, they used the ball better and look at the quality of ball their inside forward line got - it was inch perfect.
"But this 'bottler' thing disgusts me. If you are loyal to your team, you are loyal to your team - but again I'm not surprised.
"I was walking out of the stadium after, there was two Cork lads there and they were having a right go. I actually had murder with them and I looked the two of them in the eye and told them they were an absolute disgrace. There's no place for it, but that's the world we live in. You can't get away from it."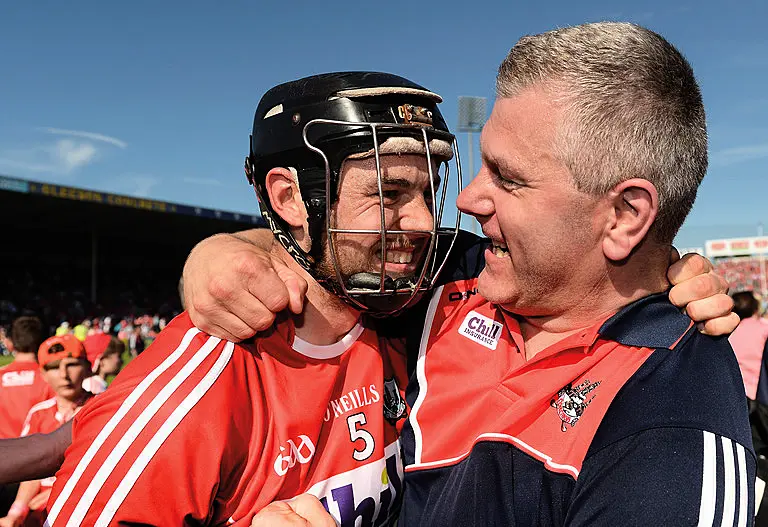 O'Sullivan - who was a selector with Cork under Kieran Kingston in 2016 and 2017 - believes decisions from the Cork management team cost the Rebels dearly.
The Cork wides were a huge factor, they had 17 of them in total. It was sloppiness. Cork's wide tally was not healthy. There was a period in the second half when Cork were up by four to six points and they were comfortable, then within a nine-minute window the management made three substitutions. They brought on Mark Ellis, Robbie O'Flynn and Tim O'Mahony.

It upset the balance and rhythm of the Cork team. Did any of the three of them offer anything to the game after? It was three changes too quickly. It just killed the momentum. That period hurt Cork and they never recovered from it. Also, let's be honest, the referee Paud O'Dwyer won't be on the Cork Christmas card list either. It was the timeframe from the start of the substitutions on that did the damage for Cork.
Limerick's stronger bench was one of the deciding factors in the game. John Kiely's subs return 2-6, Cork's just a single score.
"Cork's lack of impact from the bench has caught up to them," said O'Sullivan.
"It's something the management should have addressed and said 'look, how do we make this stronger'. We see what Cork had to reintroduce in extra-time, Kingston had to come back on, so did Daniel Kearney for short periods of time. They brought Michael Cahalane on and off again - I've no idea what was going on there.
"At the start of extra-time Seamus Harnedy barely walked out of the dressing rooms, he could hardly go out onto the field and they persisted with him for six minutes - that's criminal. That's putting you on the back foot straight away. Seamus is very honest, but there's misplaced bravery as well and the management should have been strong enough to say 'sorry Seamus, you can't walk'."
Photo by Brendan Moran/Sportsfile