As this year's Electric Ireland Minor Hurling Championship reaches the point where only two teams remain, it is the hurlers of Kilkenny and Galway that shall contest this year's All-Ireland final.
The curtain-raisers for the stellar senior action, the reigning All-Ireland minor champions Galway will fancy their chances against the county that has won this crown more than any other, Kilkenny.
In unfavourable weather conditions, both the Leinster champions Dublin and the Munster champions Tipperary offered very different challenges to Galway and Kilkenny respectively.
On Saturday evening, Dublin were no match for a Galway side that many believe are set to retain their All-Ireland crown. By contrast, Sunday afternoon witnessed Tipperary slugging it out with a Kilkenny side that timed its attacks well and left the Munster champions with no time to turn their late surge into priceless victory.
Set to take place on 19 August, the Electric Ireland Minor Hurling Championship final will be the first time these two sides have met at this stage since 2009.
In a weekend of phenomenal performances from the country's best young hurlers, three players especially stood out. The Electric Ireland Minor Star Award's panel of Michael Fennelly and Ollie Canning highlighted the following three great performances from the weekend's semi-finals. Have your say and go to the Electric Ireland Facebook page to vote for your Minor hurler of the week
Donal O'Shea (Galway)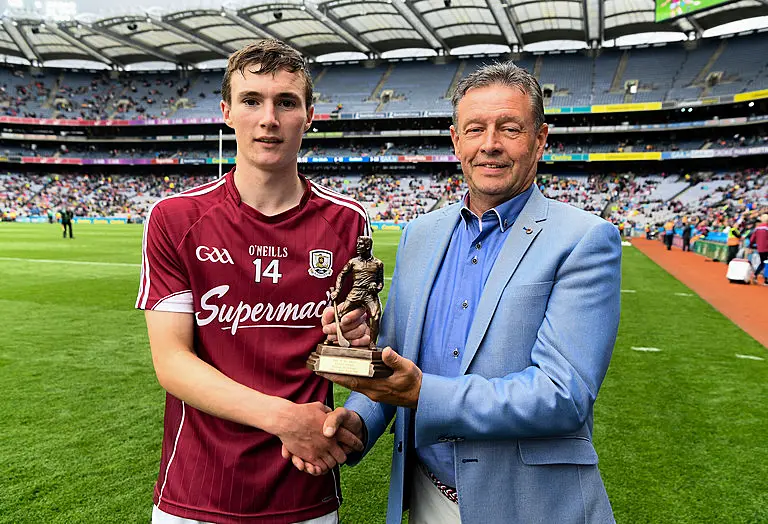 Selected as the Electric Ireland Man of the Match, Donal O'Shea's 0-12 kept the scoreboard ticking over in a fairly routine win for the Connacht side as Galway ran up a 3-22 scoreline to Dublin's 0-16.
Taking the entirety of his points from dead-ball opportunities (0-11 frees, 0-1 65), the importance of O'Shea's contribution can be measured against the initial closeness of this semi-final clash.
Although Galway were deserving of their 15-point winning margin, at half-time all that separated the sides was a Niall Collins goal that came just on the stroke of the 30-minute mark.
During that cagey opening 30-minutes, Galway were heavily reliant on O'Shea's free-taking; the Salthill/Knocknacarra man punishing every Dublin error and foul mercilessly.
In the space of ten minutes during the second-half, however, Galway showed their class; scoring an unanswered 2-3 that all but ended Dublin's challenge. With an All-Ireland final against Kilkenny to come, the Cats will be all too aware that O'Shea's reliability from the dead-ball will all but turn any fouls committed into scores for Galway.
Ciarán Brennan (Kilkenny)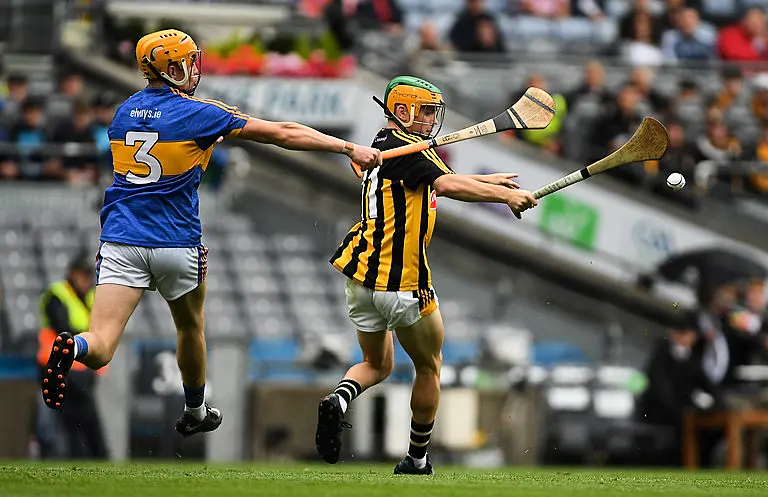 Scoring 1-2 in Kilkenny's quarter-final clashes with Galway and Limerick collectively, Ciarán Brennan equalled this tally in an impressive showing against Tipperary on Sunday.
Although the 1-15 to 2-10 scoreline perhaps flatters Tipperary's contribution to this semi-final clash as a whole, Kilkenny were good for their victory; setting the pace throughout and leaving the Munster champions with too much to do in too little time.
Brennan was instrumental in helping his side to establish this lead on the cusp of half-time. With the sides level at 0-4 a piece ten minutes before the break, Kilkenny scored an unanswered 1-3 to put daylight between the sides.
Of this tally, Brennan was responsible for 1-1. Although Tipperary would rally well in the second-half, Brennan contributed wonderfully to the game's turning-point, establishing a lead for the beaten Leinster finalists that they would never forfeit.
Mikey O'Shea (Tipperary)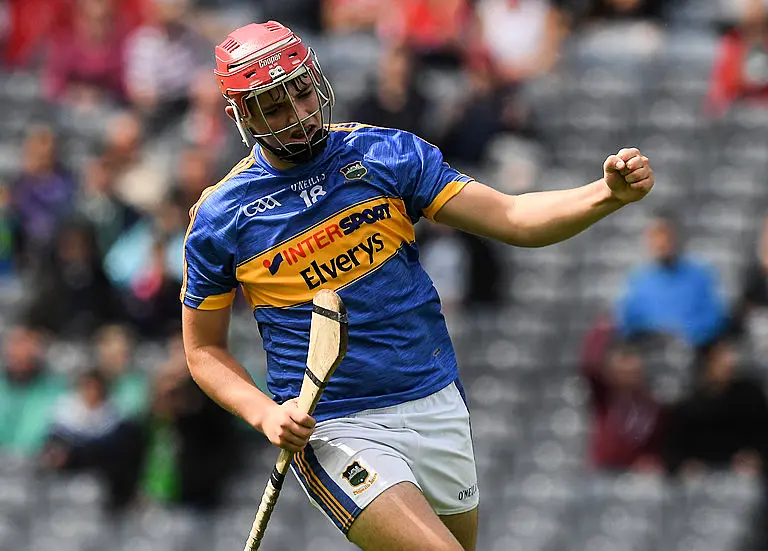 Sprung from the Tipperary bench shortly before the half-hour mark, Mikey O'Shea entered proceedings with the sole instruction of helping his side to reduce the deficit. Although he would end up on the losing side in Croke Park, O'Shea's 2-1 demonstrates just how much he did in trying to rein in a sporadically rampant Kilkenny side.
Leaving his mark on the game in the closing minutes as Tipperary desperately attempted to salvage something, O'Shea's second goal of the afternoon showed just how alert and precise he was in this performance.
Pouncing on Kilkenny's sloppiness in possession, O'Shea reduced the deficit to just two points with only a short amount of time remaining. Unfortunately, Tipperary simply ran out of time and their fantastic run through the 2018 Electric Ireland Minor Hurling Championship ends here.
Have your say and go to the Electric Ireland Facebook page to vote for your Minor hurler of the year. All nominated players will be in with a chance of making overall team/player of the year at the 2018 Electric Ireland GAA Minor Star Awards.