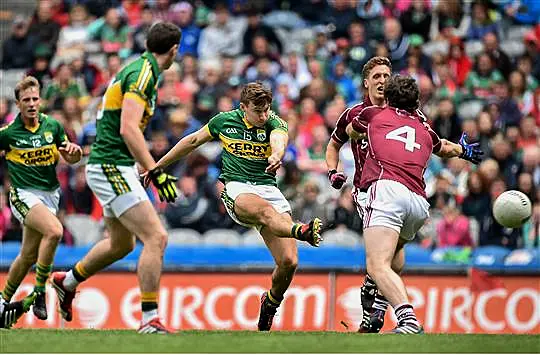 Kerry's James O'Donoghue continued his sparkling championship form by scything through a fairly feeble Galway defence to score the first goal in the All Ireland Quarter Final. Kerry lead by 5 points at half time.
Introducing the new Irish Sun App. This is a must-have for serious sports fans, with exclusive GAA hurling and football clips and highlights plus all the latest sport news straight to your smartphone.
GAA in the palm of your hand – Exclusive clips, highlights and match reports.
Download here.