It was the most remarkable championship in memory. The first year of a group stage provincial championships delivered beyond our wildest expectations. With regular games and remarkable parity among the top teams, we were treated to classic after classic. In the end, we got a novel All-Ireland Final pairing, and a brand new champion. So with all that, how do you choose your hurling moments of the year?
On this week's So-Called Weaker Podcast, we tried to give it a go. There wasn't too much agreement as Gavin, Maurice, and Mick all chose three moments each to nominate.
Ultimately, we need your help to make a decision. Here are the examples suggested by the Balls team. You decide which of these was hurling moment of 2018.
Gavin Cooney's Top 3 Moments:
Peter Duggan Wonder Point
"A truly astonishing score" - Peter Duggan hits a spectacular point as Clare try their best to stay in the game.

Watch highlights on The Sunday Game at 9:30pm on RTE 2 tomorrow. pic.twitter.com/yjLgwIbeZ2

— The Sunday Game (@TheSundayGame) July 28, 2018
Peter Duggan festooned with Galwegians!
Nickie Quaid Save Vs. Cork
A moment that, in effect, all three of the team picked, an amazing, out of your seat moment, that ultimately won Limerick the All-Ireland.
Check out this unbelievable save by Nickie Quaid! pic.twitter.com/Y3deg0CM18

— The GAA (@officialgaa) July 29, 2018
Joe Canning's rocket vs. Limerick
Another one picked by more than just one of the team, Canning's goal in the midst of a Galway comeback in the All-Ireland final was the ultimate big moment from a big player that we all love so much in sport.
GOAL! What a finish by Joe Canning! pic.twitter.com/Ai4VSDzlZp

— The GAA (@officialgaa) August 19, 2018
Maurice Brosnan's Top 3 Moments:
Nickie Quaid's save
See above
James Burke in the Christy Ring Cup Final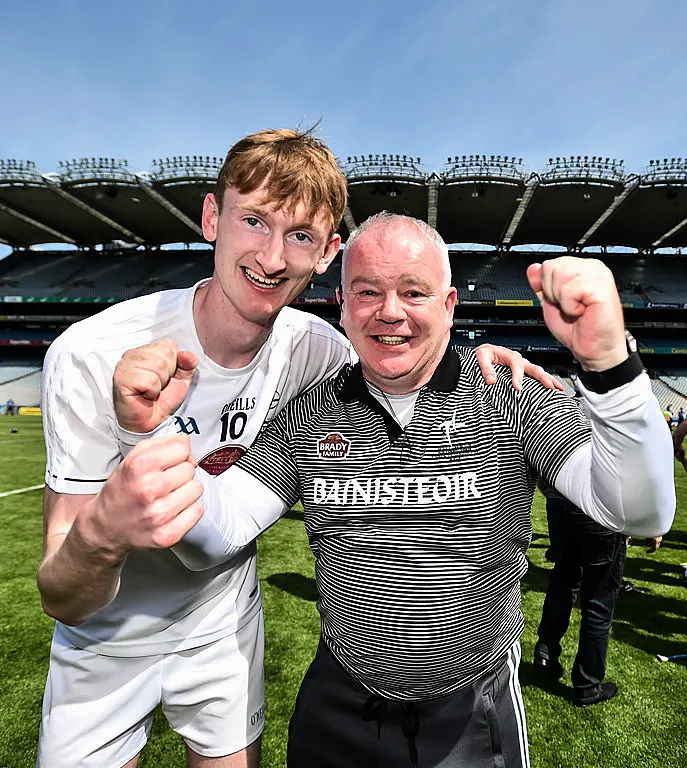 Kildare's James Burke was in an induced coma in February. A few months later, he was playing for his county in Croke Park in the Christy Ring Cup Final. More than that, Kildare beat London comfortably on the day, and Burke starred on the day, scoring eight points.
Limerick's steel vs. Cork in Munster Round Robin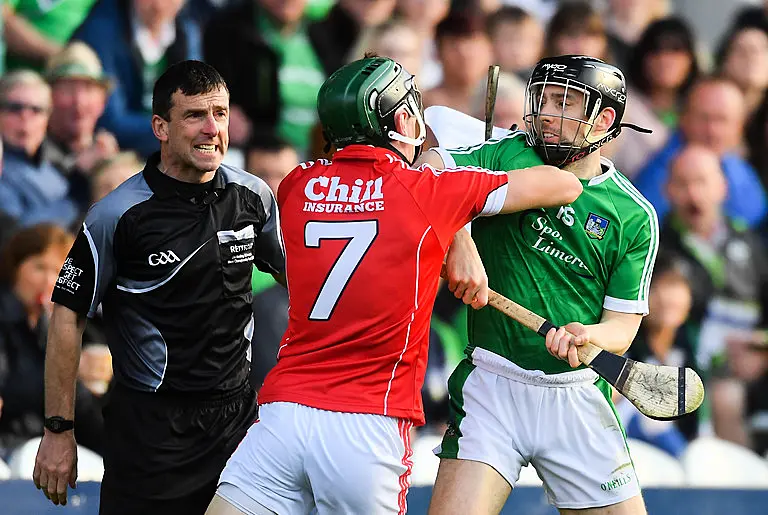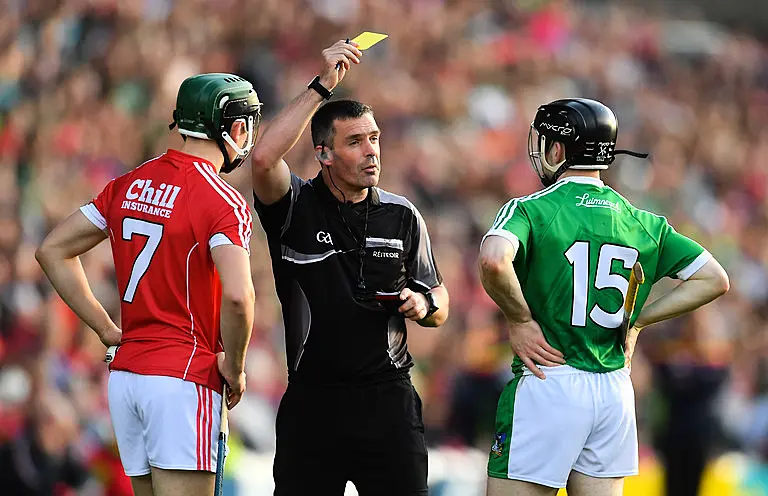 Limerick, when they played Cork, and Gillane got sent off, it's when Mulcahy started hopping off Coleman on the sideline, and two of the were just going at it.

It was the first time, for me anyway, it was that point that you were thought this team could physically put it up to Galway.

That game was the game we all realised this round robin in brilliant. And it's also the game, for me, where we realised this Limerick team is the real deal. And it was that, watching Mulcahy, that kind of moment where I thought this Limerick team, not only are they immensely talented hurlers, there's also a steel to this team, there's a character, and they could kick on, which they did.
Mick McCarthy's Top 3 Moments:
The Joe Canning goal
See above.
I had a conversation the day before the game with Brendan Cummins and we were talking about how Dowling hit such a beautiful penalty and in the semi final against Cork, and Cummins was saying, 'it's why I don't understand why Joe doesn't score every penalty there is, because he's the best striker of the ball in the game, and he should have that hit and past you before you know what happens.'

He did exactly what Cummins had said to me 24 hours beforehand and he it past them and in the top corner before they knew what had happened. It was a brilliant, brilliant moment.
Ian Galvin's goal vs. Tipp
The 17 seconds that changed the season. The post denies Tipperary a seven point lead in a virtual knockout game with Clare in Thurles. 17 seconds later, Clare have broke up the field with brilliant work from John Conlon and Podge Collins, and substitute Ian Galvin buries the goal that brings Clare back into the game. 10 minutes later, Tipperary were out of the Championship.
Six Point Swing! Jake Morris from Tipperary hits the post, Clare go down the field and score a fine goal through Ian Galvin. pic.twitter.com/dXb3nUQaJV

— The GAA (@officialgaa) June 10, 2018
The Limerick Comeback Vs. Cork
The day after one of the greatest semi-finals of all time, Cork and Limerick played out another classic in Croke Park. Cork looked to have it in hand though, but the Limerick bench emptied, and they stuck to their guns, and produced a thrilling comeback in the last ten minutes. In the end, Cork needed a Patrick Horgan free to take the game to extra time.
The self belief of the team and the management was obvious to anyone watching. This team were the real deal.
Aaron Gillane scores a great point for Limerick pic.twitter.com/JdjD4e362W

— The GAA (@officialgaa) July 29, 2018
After the podcast was recorded, we asked around the office for the rest of the Balls' team favorite moments from the Championship.
Mark Farrelly: The Limerick Comeback Vs. Cork
Another selection for this moment with the comeback embodied by John Kiely's manic sideline performance.
PJ Browne: Jason McCarthy equaliser vs. Galway
A moment inexplicably left off the original selections - Clare equalising in added-time of injury-time of extra-time to send the All-Ireland semi final to a replay.
In a frantic game, over 100 minutes of action, it was 20 seconds of composure from Clare which earned them a second day out against Galway.

Johnny Coen had just put Galway in front. Time was up at the end of the extra 20 minutes but James Owens played on.

The clock in the red, Donal Tuohy played it short rather than bomb it downfield. Via Colm Galvin, Seadna Morey, Conor Cleary and David Fitzgerald, the ball found its way to Jason McCarthy.

Just like another Clare cornerback five years earlier, McCarthy calmly hit the equaliser as Croke Park stood on its feet. A fitting conclusion to the best game of the championship.
FT: Clare 1-30 Galway 1-30 (AET)

Jason McCarthy held his nerve to secure a replay for Clare.

Watch highlights on The Sunday Game at 9:30pm on RTE 2 tomorrow. pic.twitter.com/Jw0cUDT16J

— The Sunday Game (@TheSundayGame) July 28, 2018
Donny Mahoney: Shane Dowling's Penalty vs Cork
Goal for Limerick! Shane Dowling wins and converts this penalty! pic.twitter.com/0QarOXJ1sZ

— The GAA (@officialgaa) July 29, 2018
This was the moment that Limerick's All-Ireland pursuit became real. Dowling won't win Hurler of the Year but he is Hurling Person of the Year. He scored 1-4 in 34 minutes in the semi-final and his penalty in the first half of extra time deserves to be remembered for years. Not only did Dowling convert a penalty that he won, he did so with utter audacity, going top left bins against one of the best shot stoppers in the game. It gave Limerick a 4 point lead and more importantly, the belief that an All-Ireland was within their grasp.
Mary Stafford: Pat Ryan's Sealer Vs. Cork
This game has its seventh nomination for moment of the year.
Another goal for Limerick! Pat Ryan increases Limerick's lead. pic.twitter.com/KZWvBylgCC

— The GAA (@officialgaa) July 29, 2018
So, they are our selections. What have we overlooked? And what was your hurling moment of the year? Vote below.