It is not a position you'll read in the match programme. It is a far-reaching role that can be fulfilled by corner-back or wing-forward but it will be vital for the eight teams left in the Championship. We haven't a name for it yet but it's time we started discussing it.
Gaelic football's era of modernism continues to progress relentlessly. Managers strive to actively disengage from the traditional forms that came before. There was a time when the Kerry footballers were encouraged to stick to their positions, with laid-out 'grids' in training. That era is gone. The game has evolved.
The best example of this was at the start of last Saturday's round four qualifier between Armagh and Roscommon. The throw-in was contested by numbers 12, 9, 15 and 8. The break was gathered by Niall Kilroy, sporting 23 on his back. He laid off the ball and retreated to his own 45'. From the throw-in, Roscommon lined out with two inside forwards and four along the 45'.
Former Armagh footballer Aidan O'Rourke recently suggested that traditional positions of the past are now redundant. In a game as dynamic as the current one, there is an onus on every player to be effective on both sides of the ball. Four of the past six winners of football of the year demonstrate that (Karl Lacey, Michael Darragh MacAuley, Jack McCaffrey, Lee Keegan.) This is why approaching the Super 8s it is players like Brian Fenton, Eoghan Bán Gallagher, Eamonn Brannigan, Peter Harte and Kevin Flynn who will be crucial.
Each of these individuals has an extraordinary endurance reserve and devastating pace, often ensuring they are the fittest player in their team. They are also the most likely to unlock a defence, blanket or otherwise.
One recent example lined out at corner-back but did not play there. The outstanding Eoghan Bán Gallagher epitomised that last time out for Donegal. Fermanagh made their intentions known long before the Ulster Final. Players like Tomas Corrigan and one of the Quigley's were sacrificed in favour of more defensively minded options. It was a system that relied on bodies behind the ball and minimizing space available.
Individuals like Gallagher present the problem with marking space.
In their two meetings with Armagh, Fermanagh had a coach behind the goal operating as a ballboy for goalkeeper Patrick Cadden. This ensured they won primary possession on their own kick-out because they were quick and short.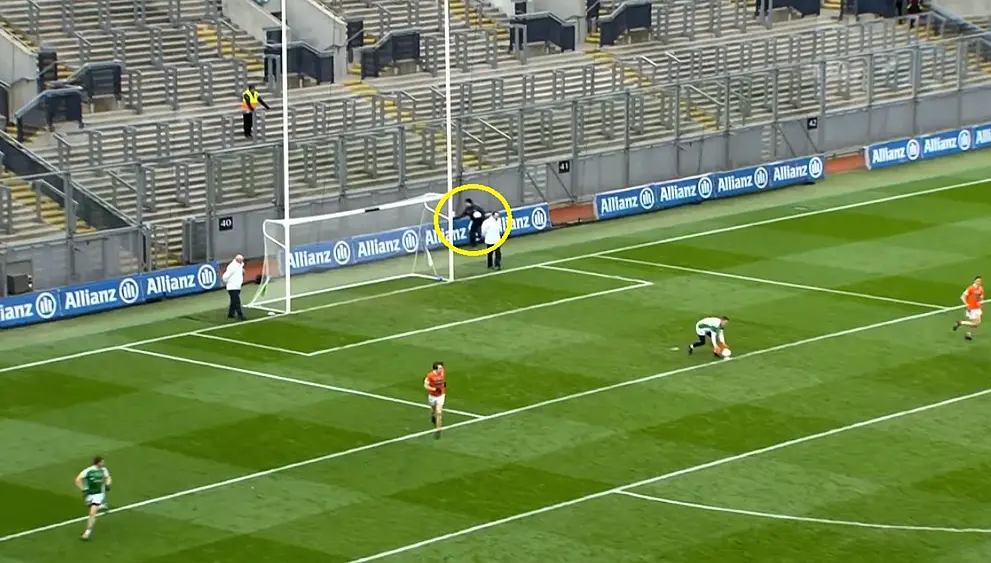 In the Ulster Final, they elected to abandon this approach, lingered over kick-outs and went long. The end result was they lost 13 of their own kick-outs.
Donegal's blitz came in a two-minute spell and it was dynamic runners that did it. Fermanagh started doggedly and after 13 minutes had restricted Declan Bonner's side to a single score. Donegal then landed a point and a goal in quick succession.
Goal for Donegal's Eoghan Bán Gallagher! pic.twitter.com/7CGyRkonFD

— The GAA (@officialgaa) June 24, 2018
The goal comes from a Fermanagh kick-out.
Murphy collects. Ban Gallagher is alongside his man, but in this case, it is a forward marking back.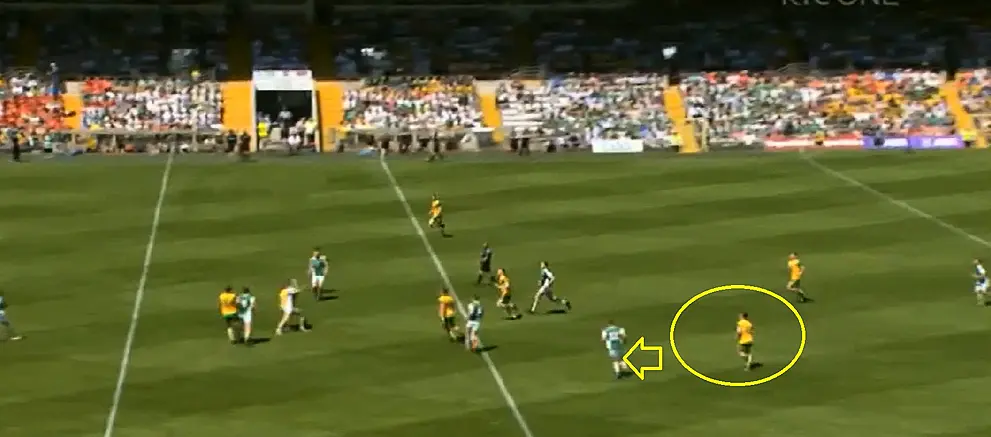 Gallagher goes forward, his man is no longer concerned with him. The priority is occupying the space, so Fermanagh retreat.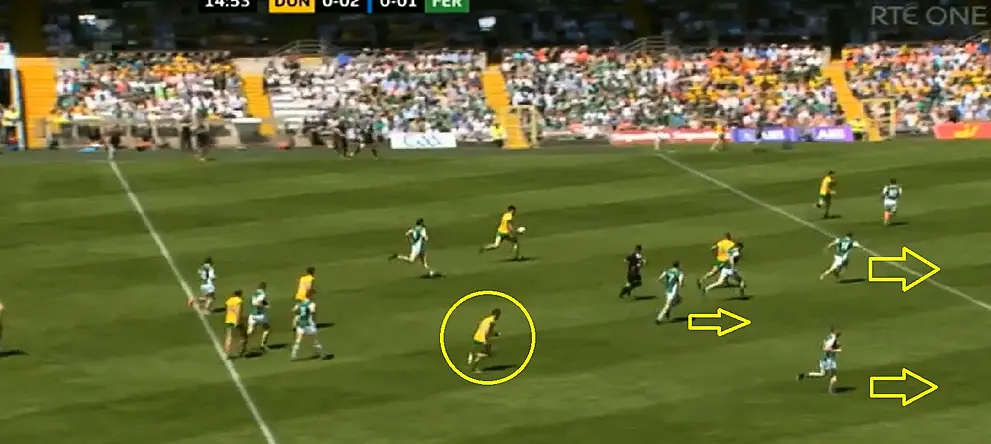 McBrearty collects. Fermanagh's focus is on the ball or on space. A deep runner with pace will cause problems.

Gallagher ghosts in. His man is the wrong side and the last defender doesn't realise he is there until it is too late.
This is not a new tactic. Philip McMahon did it to Colm Cooper. Lee Keegan did it to Diarmuid Connolly. Fermanagh's sideline did not react and dedicate someone to Ban Gallagher. It is players like this that explain why a team like Galway implement a system and in-game communication to ensure everyone is marking a man.
His drives forward with ball in hand had a similar effect. Note the space afforded to Ciaran Thompson here as players abandon their man in a bid to stop Ban Gallagher.
Lovely point for Donegal's Ciaran Thompson! pic.twitter.com/9fMPcwVZwz

— The GAA (@officialgaa) June 24, 2018
Another example came last Saturday with Enda Smith. While he wore 12 on his back, he did not play there. Instead, he formed part of a mobile and hard-running middle third, essentially in midfield.
Great play from Roscommon ending in a Enda Smith goal! pic.twitter.com/zruPnj4TF8

— The GAA (@officialgaa) July 7, 2018
In the run-up to the goal, Smith had three possessions and yet only bounced the ball once. The goal came because he continued his run from deep.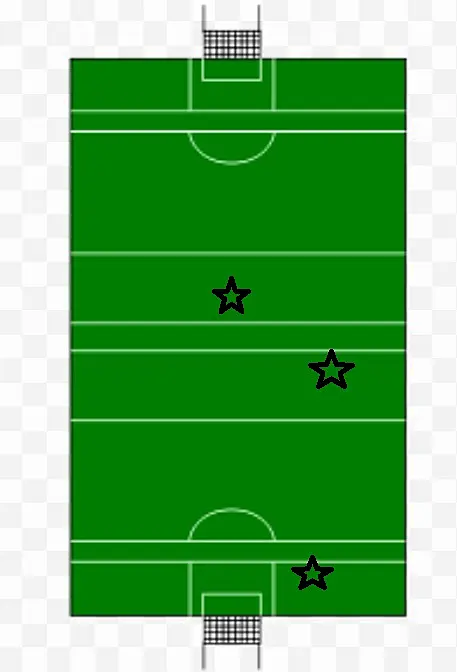 His first possession comes inside his own half. Armagh's matchups are actually very good, every man is accounted for.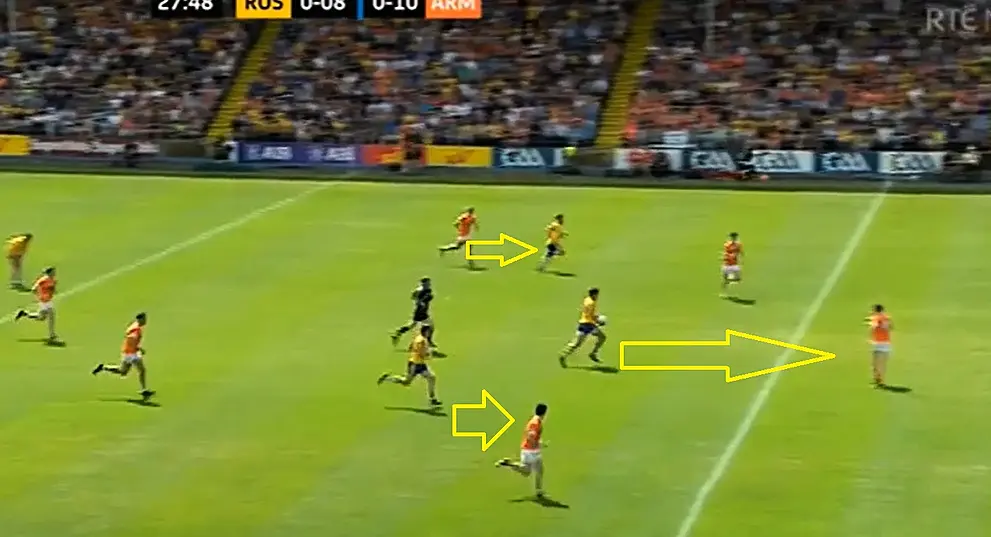 Brendan Donaghy (6) stays with Smith, and actually makes physical contact with him on this play. Again, no real danger.
Roscommon are in a scoring position, but under pressure with no goal chance. Every man is accounted for and the sweeper can assist. There is no man over.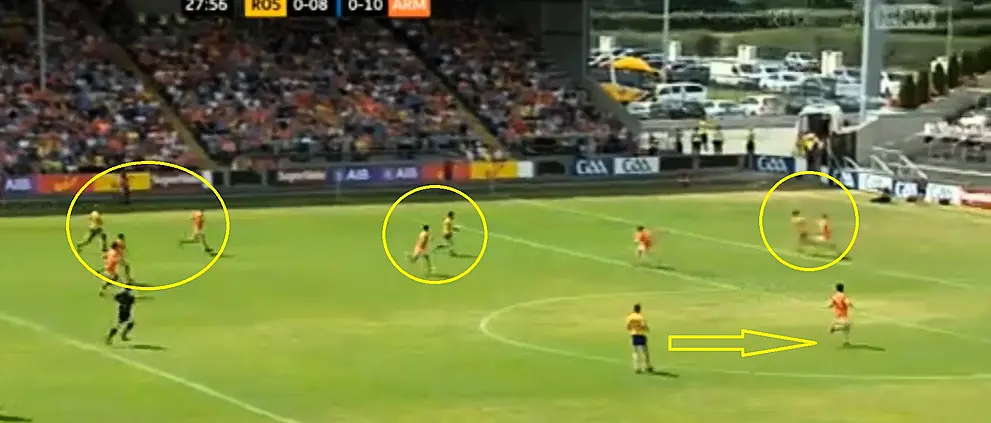 In the blazing heat after a 100 metre run back, Donaghy tires and begins to slow down. He abandons his man and bites in, Smith never stopped running and is now free on goal.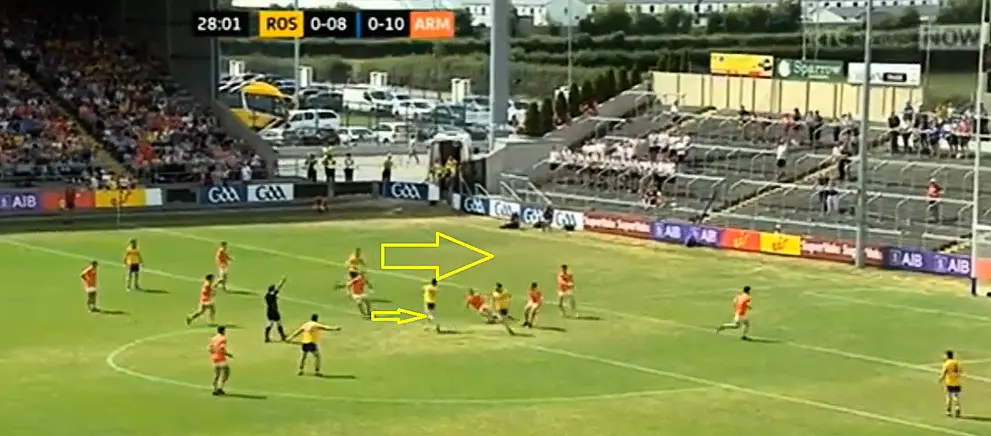 Herein lies the problem for teams like Roscommon. They are certainly able to do this going forward, but do they possess the runners to counter this going back?
These vital goals are the result of fitness, pace and good ball skills. To counter it, the opposition need to be just as proficient. This is why the modern-day game is more demanding, every player has to be capable of this. Traditional positions may be fading but it is because Gaelic football is more extensive. The one facet specialist will be found out.
This position can be defined as the 'variable.' Someone consistently effective amidst the chaos that is Gaelic football. It will make or break teams this summer.