Mark Breheny, Ireland's longest-serving inter-county GAA player, has called a halt to his 17 year career with Sligo's footballers.
Having first pulled on what was then the white of Sligo in 2000, Breheny revealed this morning that he had reached a satisfying point at which to call it a day:
I began this journey making my debut in Navan during a National League game in October 2000 and it seems fitting that last summer, this same venue served as the location for my final Championship game wearing the black and white jersey.
An incredible servant to Sligo footballer, the unquestionable high-point of Breheny's inter-county career came in 2007.
Overcoming New York, Roscommon and finally Galway, the St. Mary's man contributed 4 points as Sligo claimed their first Connacht title since 1975.
Coming excruciatingly close to another in 2010, Sligo overcame Mayo and Galway before losing by the slightest of margins to Roscommon on a day that Donie Shine shot out the lights in MacHale park.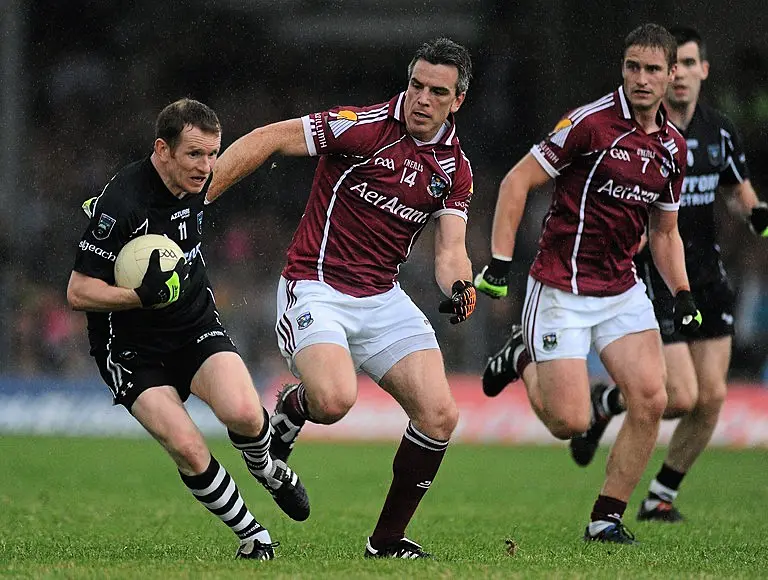 In 2002, Breheny was part of the Sligo team that first adopted it's now de rigueur all-black kit. Having been drawn against Kildare in 2001 the qualifier-series, Sligo's eventual victory over the Leinster side led the county to stick with their new colours.
It was a change that would work in the county's favour. A narrow loss to All-Ireland Champions Galway in the '02 Connacht final left Sligo with the task of facing what would become the 2003 All-Ireland winners Tyrone in Croke Park.
A five-point win of Peter Canavan & co would feature a young Mark Breheny on the score-sheet that day also. Earning Sligo a place in the All-Ireland quarter-final against eventual winners Armagh, Sligo took Armagh to a replay.
Once again, Navan was the venue, and to Sligo's great misfortune, they would come out the wrong side of a two-point margin.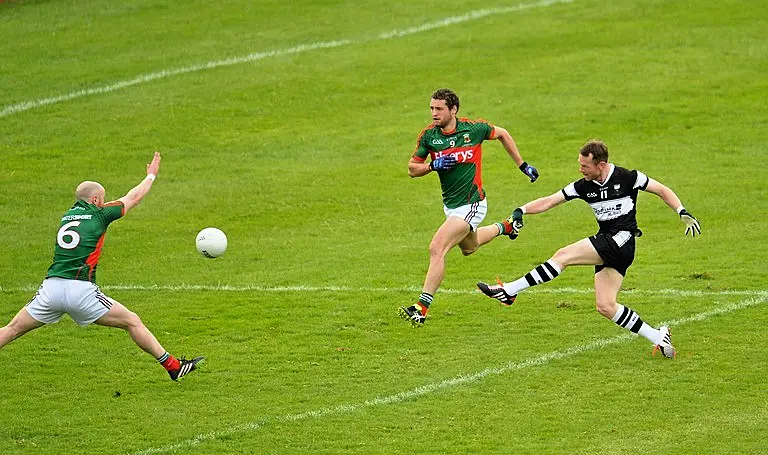 Extending thanks to his club and his family for all their support, the left-footed forward concluded things on a positive note:
All great things must come to an end and I look forward to the next chapter!

Thank you all.
A marvelous servant to Sligo football, his kind will be hard to replace for a county that he gave so much to. Fellow players and Sligo natives were quick to extend their congratulations to Breheny on this day.
17 years, that's some going man. Well done on a great career. 👏🏻👏🏻

— Kieran Donaghy (@starryboy14) January 14, 2018
Congrats on a great career buddy , pleasure to lace up with you, legend 🥂🙏, enjoy retirement #sligolegend #evergreen

— Alan Costello (@AlanCos1) January 14, 2018
Great servant and career marky .. remember that time about 7 years ago in the hill asking when your were going to retire.. you did have a few more in you!! No doubt will play a part in sligo gaa in years to come 👍

— Declan Reidy (@ReidyDeclan) January 14, 2018
Some service! #greatleftfoot

— John McAreavey (@john_mcareavey) January 14, 2018
Thank you so much for all the joy hope and excitement you brought our way. You were a great ambassador for @sligogaa and wore the black and white with pride and determination.

— Marian Harkin (@MarianHarkin) January 14, 2018