Joe Canning doesn't have to be too worried about his nephew heeding his advice. The need to stay grounded - in the face of being a minor All-Ireland winner along with the extra level of attention his surname brings - has been some of the guidance Joe has imparted.
Jack Canning, son of Joe and Ollie Canning's brother David, has a literal attachment to the ground. He grew up on a farm - there's a lovely photo of him and Joe pucking around on it way back in 2006.
"That always interested me - farming and hurling, now, that was really it, to be honest," Jack told Balls at the launch of the Bord Gáis Energy GAA Hurling U21 All-Ireland Championship.
His love of the land has led him to pursue a degree in Agricultural Science at GMIT. Progressing to do a HDip and possibly move into teaching the subject is an avenue he's considering.
Jack completed his Leaving Cert at Cistercian College Roscrea last year. It was at the school where he picked up a rugby ball, playing openside flanker for the College in the Leinster Schools Senior Cup.
There were brief discussions at home about which sport he should pursue - should he continue playing rugby? Hurling was the winner.
Playing sport at a professional level is not something which interested Canning - it's a fact he's clear about. There was a brief dalliance with Aussie rules last year when he was asked to attend the AFL draft combine in Dublin. He attended due to his give it a go attitude.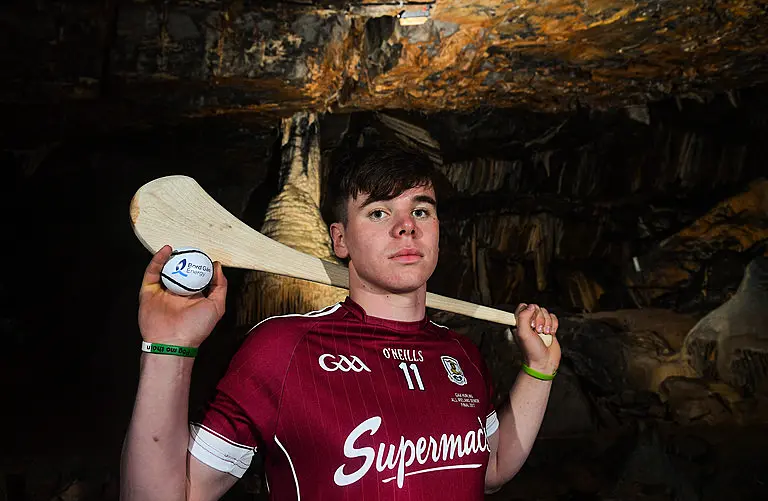 "I was in Roscrea and got the opportunity to play rugby - I'd played a bit in Ballinasloe alright before that. Luckily enough, it went OK for me.
"With the AFL, to be honest, I don't know how I was asked. I just went in and gave it a go, sure why not?"
In his heart, all he wanted to be was a Galway hurler.
That's mainly it. I'd love to pursue the rest of my sporting career in hurling.

Seeing Joe and Ollie, they were huge role models, seeing them play to a high standard of hurling. I said I'd love to do that someday, go up to Croke Park and play in an All-Ireland semi-final, final.
Not being part of the Galway senior panel this year is a disappointment. Though, he knows he has plenty of time on his hands.
"I've been in a few times now alright for training games and stuff like that but, sure, I have time enough. I'm still 18 at the moment.
"At times, you can be [disappointed] alright - it'd be nice to be in there.
"I'll focus on the U21s for the moment, anyway. We're training quite hard at the moment and I'm enjoying that. We'll focus on that and see how the year goes."
"There is a small pressure," admits Jack regarding his hurling pedigree. Though, it also allowed him to put a little bit of pressure on four-time All-Star Ollie Canning to continue playing club hurling with Portumna.
Ollie was considering retirement from the club game but the introduction of a rule which meant U17 players could not play senior hurling prevented Jack from lining out with his uncle - Ollie would have to stay on for another season. One more year has since turned into two.
"He's staying on another year again this year. It was nice to hurl with him, I was lucky enough that he did stay on. He's going on 42 now and he's still flying it.
"He's playing centre-forward, midfield, wing-forward - in around there. He's kind of roaming around doing his own kind of thing.
"You're picking up things just from watching them. He's great to give advice. It's great to have him around."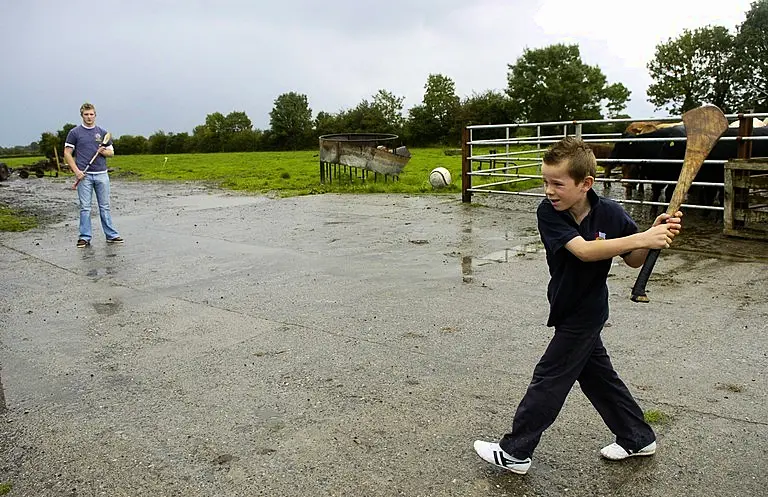 September 3rd last year was a momentous day for the Cannings. Joe helped Galway to their first senior All-Ireland hurling title in 29 years. Earlier in the day, Jack has also claimed All-Ireland glory with the minors.
"It was as great moment for the family.
"It was great to win the minor and then look forward to the senior. Lucky enough, it didn't take me long to get out onto the field to meet everyone, give them a big hug and stuff like that.
"It was one of the best days of my life, to be fair."
Jack Canning of Galway at the launch of the Bord Gáis Energy GAA Hurling U21 All-Ireland Championship at Mitchelstown Caves in Cork. The 2018 campaign begins on May 7th with Clare hosting current holders Limerick in Ennis. Follow all of the action at #HurlingToTheCore.
Photos by Sportsfile