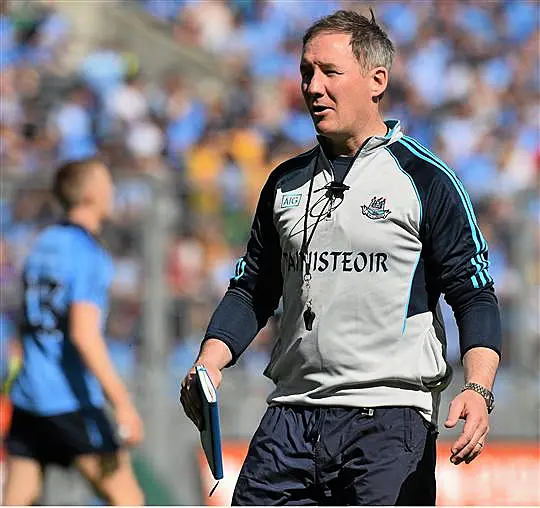 Jim Gavin has accepted responsibility for Dublin's semi-final defeat to Donegal and has promised 'a more balanced approach' for next season.
Dublin took the buccaneering, all-out-attack policy to new heights in 2014, thrilling their own supporters in the League and in the Leinster championship, but leaving yawning gaps at the back which were exploited by Donegal.
I accept full responsibility for the philosophy and for the way Dublin play their football, for the attacking style we play and sometimes for the vulnerability that it brings and the unpredictability of it.
He insisted that the attacking style would not be abandoned but indicated that the defensive side of the game would receive greater focus for next year.
And it's about trying to get that balanced approach in the future. The performance wasn't balanced in relation to the game and we got ruthlessly punished by a very good team who exploited it. That's for me to go away and learn from.
[Sky Sports]