The great Joe Canning turns 34 this Tuesday. 2022 also marks five years since his iconic performance in the 2017 All-Ireland hurling semi-final against Tipperary. This article was originally written by Mick McCarthy in 2021.
Just a few days after passing Henry Shefflin's record as the highest ever championship scorer, Joe Canning sensationally retired from intercounty hurling in 2021, after a 14 year senior career in the maroon of Galway.
One of the great underage hurlers of all time, so much was expected of the Portumna man once he finally made his bow with Galway in 2008. It's fair to say Joe didn't disappoint. An All-Star is his first two years as a senior, he would go on to win five overall, as well as three Leinster titles, two National Leagues, and an All-Ireland title, Galways first in 29 years.
Galway's hurlers leaned on Canning from a very early stage. For 14 years, he's had the weight of the county on his shoulders in a way few GAA players have ever experienced.
While his intercounty career will have ended disappointingly with Galway's poor 2021 season, and a sense that maybe more silverware could have been won in his time, the Joe Canning moments of magic throughout his career will live on his history.
Today, we remember possibly the greatest day of Joe Canning's career and one moment in particular that will stand the test of time the most, despite the hefty competition.
The greatest Joe Canning day
A few weeks later, Galway would break the 29 year hoodoo and lift Liam MacCarthy after a win over Waterford. It was the semi-final that will live long in hurling annals though - the day we saw one of the game's great players have his defining moment.
It's worth remembering that this was the third year in a row that Galway and Tipperary had met in the All-Ireland semi-final. It had become a rivalry to match their bitter encounters of the late '80s.
In 2015, Seamus Callanan put in one of the greatest performances ever seen on a losing team as a last second Galway point won it in dramatic circumstances. 2016 had been just as close and as frantic until two late Tipp goals.
Now, in 2017, it was neck and neck yet again. Tipperary were All-Ireland champions and weren't going away quietly. 73 minutes and 58 seconds had been played. Four minutes of injury time had been allotted. The game was a draw and heading for a replay. The scene was set for a big moment, and the biggest player on the pitch stood up.
Just seconds earlier, Canning had dropped a long free just short of the square. Momentarily, it looked like it might squirm beyond Darren Gleeson but the Tipp keeper got his hurley to the sliotar.
After the ball was cleared to the halfway line, Johnny Coen took possession for Galway and found Canning in space. Though, it was a minimum in which he had to operate. The Portumna man unleashed a monster point to send his county into the All-Ireland decider.
Here's the moment that decided ANOTHER #GALvTIPP classic! Joe Canning's late point sent @Galway_GAA into the 2017 All-Ireland Hurling Final! pic.twitter.com/TBqgrG3Ghc

— The GAA (@officialgaa) August 6, 2017
Speaking to RTÉ after the game, a modest Canning - who scored 11 points in all - claimed himself lucky to have had the effort clear the bar.
It's just lucky it went over. I remember a couple of years ago against Waterford I had the same thing to draw the match and I missed it so it's nice when it comes off on a day like today.

To be honest it could have went anywhere. It wasn't a great day with the frees or anything like that so I'm just lucky it went over in the end.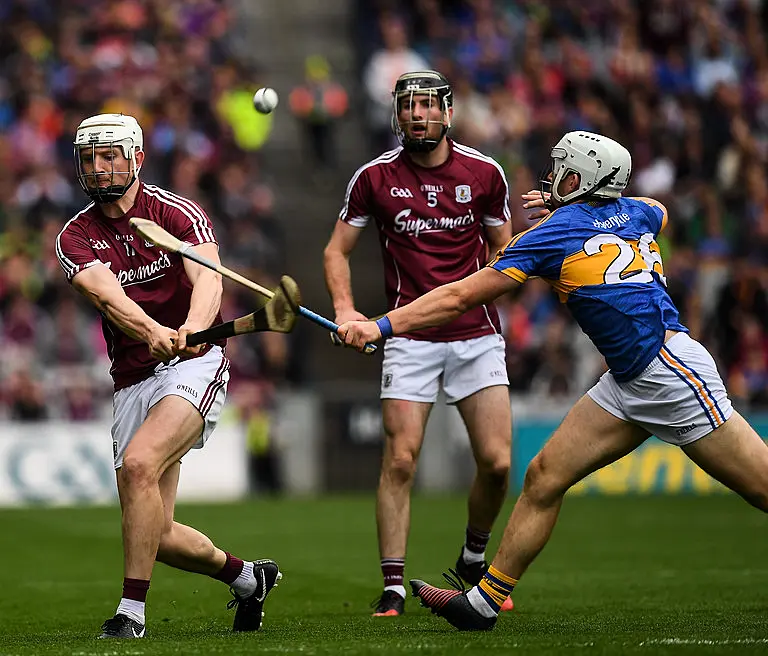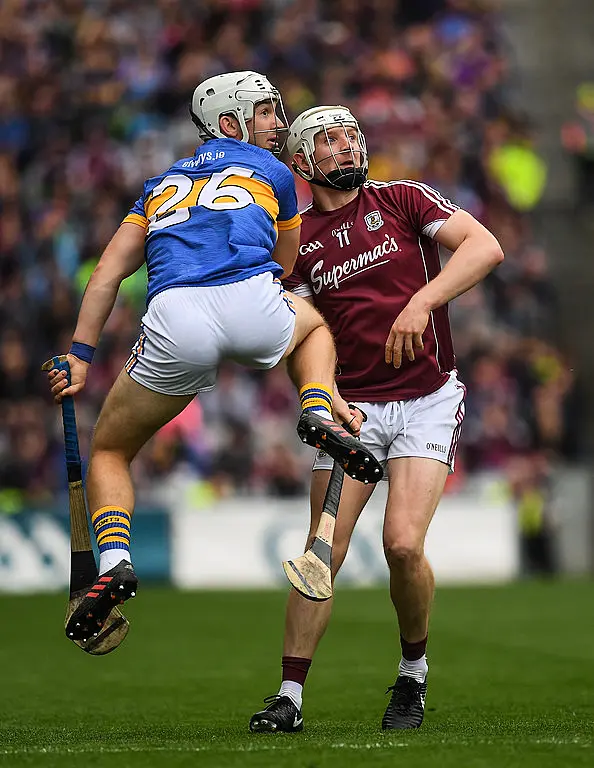 Every Galway man and woman in Croke Park erupted at the winning score. There was no time left. Galway had reached the All-Ireland final in the most dramatic of ways, and had beaten the All-Ireland champions and the old enemy. Even those who you might have thought would show a little impartiality couldn't contain the madness. RTE were only too happy to share the emotion and passion of their Galway men working on the game, Darren Frehill for RTE Radio in the press box, and Michael Lyster and Cyril Farrell in the Sunday Game studio.
Delight in studio for the two Galway men pic.twitter.com/1et3wrkIjD

— The Sunday Game (@TheSundayGame) August 6, 2017
.@Darrenfrehill from @sundaysport literally lost his life in the press box when Joe Canning scored the last point! #tippvGal pic.twitter.com/AE29kfO05o

— RTÉ Radio 1 (@RTERadio1) August 6, 2017

While Canning was the calmest man in Croke Park in the final moments of the game, it was a different story on Galway Bay FM's commentary team.
Sean Walsh was joined by Galway legend Conor Hayes in the Hogan Stand, and the duo could not contain their excitement when Canning scored what would be the winning point.
For those wondering, the 5.30 race on Sunday evening at the Galway Races was won by Dara Tango. We cannot tell you what was in the local news that evening though. We're sure it might have been somewhat hurling related.
After the game, Canning, whose nephew Jack had just lit up the minor semi-final a couple of hours before, captured the nation's heart with an emotional embrace with his parents in Croke Park.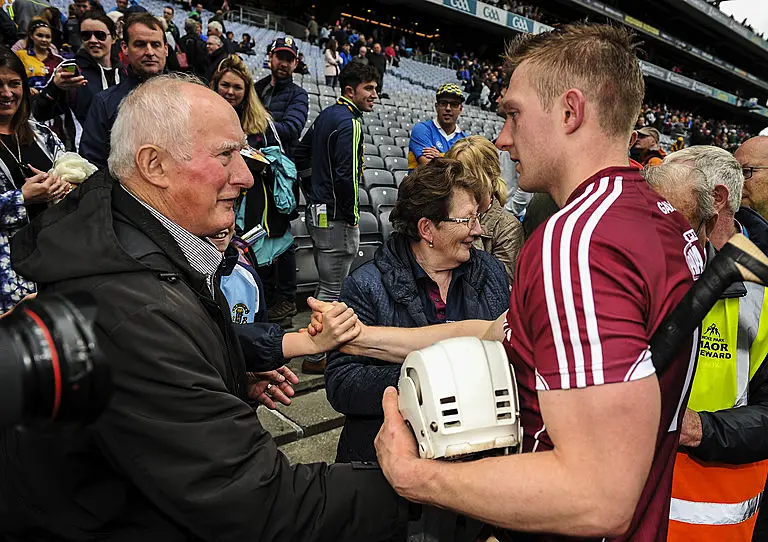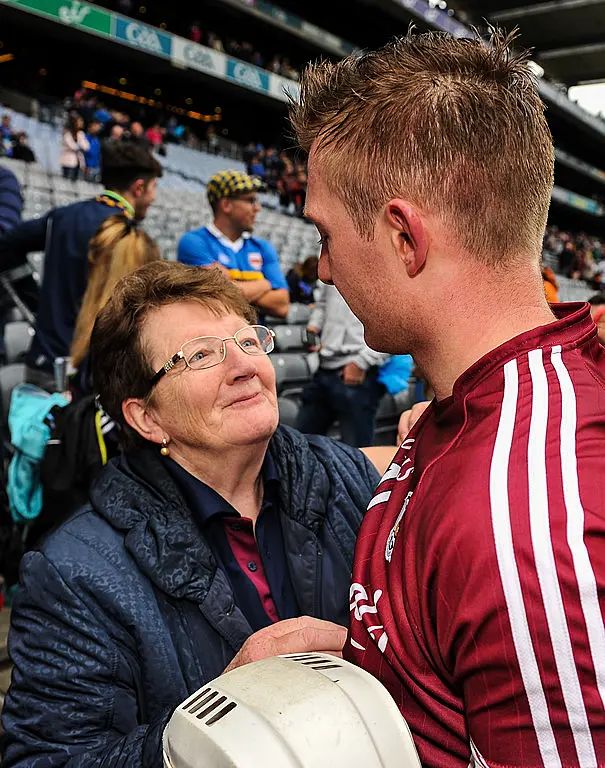 Canning made his way over to his parents to celebrate the win. The scene was made all the more poignant after the star was interviewed in the Irish Independent the day before. Canning spoke about how his parents both battled and defeated cancer in recent years.
When the two of them got sick, it hit me hard. Like, people often ask me why do I play hurling. Why do you do it? I do it for Mam and Dad, to make them feel proud. To see the smile on their faces after a game.

Like every young person, I probably took what my parents did for granted. But their sickness made me appreciate what they did for me a lot more.
The interview with Canning on Saturday revealed a man who is happy with hurling but knows there is more to life than the winning or losing of a game.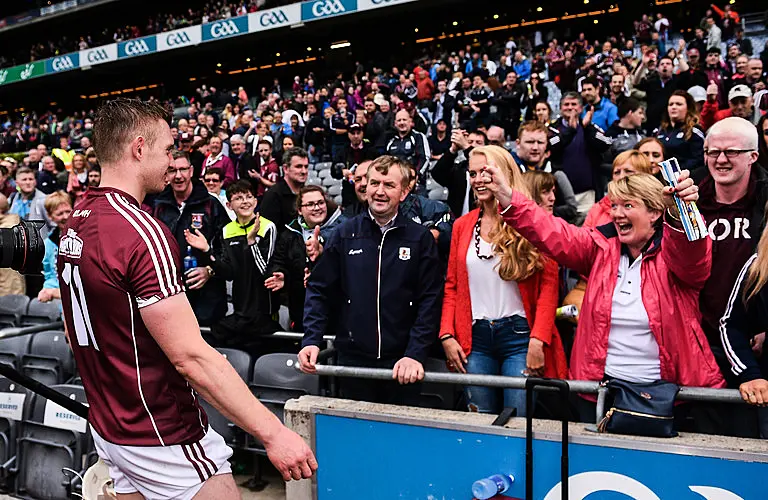 A couple of weeks later, David Burke lifted Liam MacCarthy in the Hogan Stand, and gave a magnificent speech that touched on Galway hurling's tragic losses of Tony Keady and Niall Donoghue. On the pitch after his crowning achievement, Joe Canning stood with the Keady family.