News that Dublin's trip down the country will take place in traditional home of gaelic football, Nowlan Park, instead of Portlaoise, has not got down well in the midlands. Presuming Laois beat Wicklow in May, their fans will now make the trip to Kilkenny instead of welcoming the All-Ireland champs to O'Moore Park.
Vice chairman of the Laois county board Peter O'Neill took to facebook after the news was leaked and wrote the following: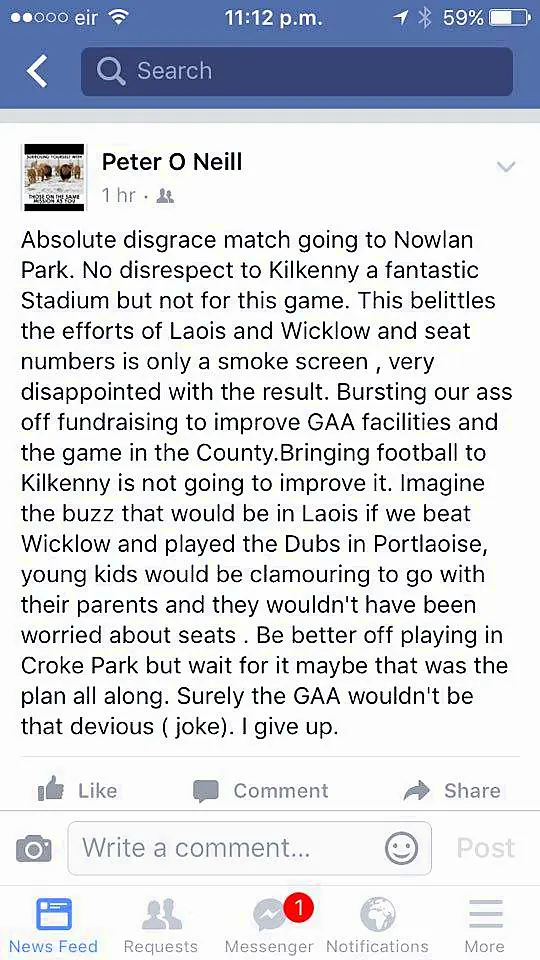 We spoke to Peter on Thursday evening and he stood by everything he wrote. He spoke about the excitement that would sweep Laois were the Dubs to be arriving in the county, and the peak in the interest in gaelic football. Instead the first Dublin game to be held outside of the capital in a decade will take place in a county that has retreated entirely from gaelic football.
We see his point.