It started with a standard league game in North Cork. The year was 2017 and the Gaelic footballers of Mitchelstown were taking on Nemo Rangers. In the heart of it was Mark Keane, then a young teen quickly finding his feet in the senior ranks.
Unbeknownst to him, watching on that day was a scout. It would instigate a process that would soon see Keane transported 17,415 km across the globe to Melbourne, where he resides now, a professional AFL player for Collingwood.
"I know they come to watch schools play and club games. My friend and I were picked up at that club game," Keane explains. "That's how we got invited to the combine."
Keane represented Cork at minor and at U20 level he was part of the side that contested last summer's Munster final. The Mitchelstown man was involved with the senior squad before departing for Down Under to play a sport he knew little about.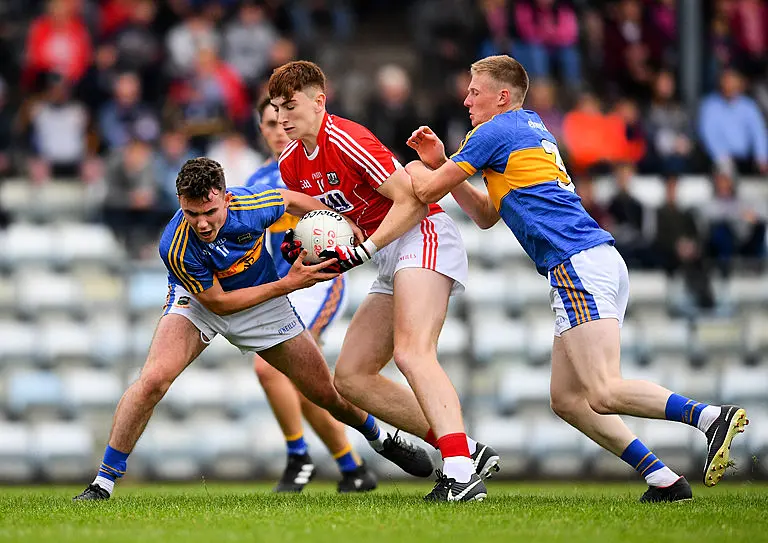 Australian rules, a new world increasingly afforded to young Irish athletes. The self-confessed reluctant traveller with a childhood ambition to represent his county excelled at an AFL combine event in Dublin. Offers duly arrived and a career commenced.
An unfamiliar city, a foreign sport, a colossal challenge. Keane threw himself into it.
To be totally honest, I was always a home bird. I wanted to stay in my home town and play for Mitchelstown. I was in CIT for two weeks studying business and then I came out here for a two-week trial in Australia. I liked it and was offered a contract by Collingwood. I just took it with two hands.

Out here at a big club in Australia, it was just wanted to give it a go.

Growing up I wasn't conscious of AFL at all. I didn't know much, or anything really, about it. The first time I kicked an AFL footy was in 2017.
Australian footy was just a distant concept during a childhood spent in Cork. GAA took centre stage; everything else was a whimsical distraction.
Keane knew the game existed, but it was an occupation in the face of his obsession. It only became a possibility when other Corkmen forged a path.
"I had Seán Óg (Ó hAilpín) as my U14 hurling coach and his brothers were in Australia at the time playing for Carlton. Then I knew Ciaran Sheehan came out here. I had watched international rules but when I actually came out it was just surreal.
"I didn't grow up saying I want to play AFL, I said I want to play for Cork seniors but I got an unexpected chance, a professional contract and I took it with two hands."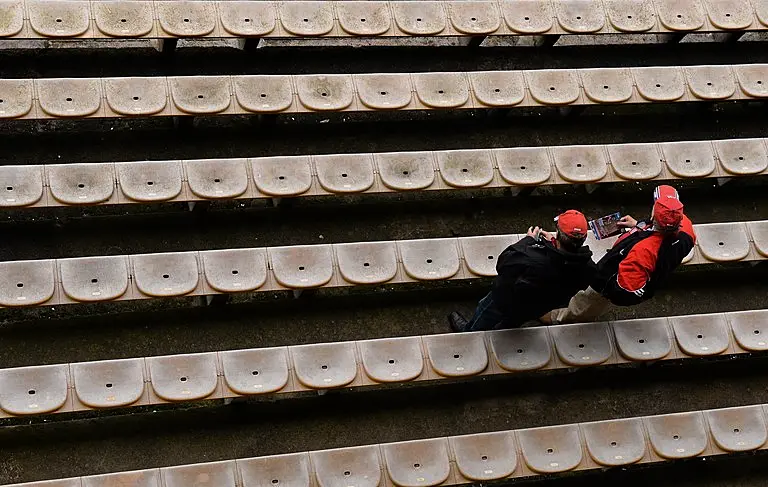 The seminal red. Developed and enhanced in it. The colour of his club and county. Keane carries the pride of both with him in Australia. He'll be alongside Ciaran Sheehan at 4 am on Sunday morning to watch his beloved Cork take on Kerry in the Munster final. In another life, it's a game he'd be preparing for.
But Ronan McCarthy's outfit will have to do without him, as will Mitchelstown. Not that they tried to hold onto him though; their support and blessing made the transition all the easier. There is no mistaking the gratitude in Keane's voice. It was a fond farewell.
Mitchelstown were just really, really great. They presented me with all kinds of stuff before I went to America for a trial. Then they helped me out actually going there. They'd some contacts who were pure supportive. From the get-go, they backed me.

When I left they presented me with a jersey and a signed football. I could tell how proud of me they were and I know they'll be there with open arms if it doesn't work out.
The invariable conversation around the club and AFL is compensation. Annually, there are calls for a compensatory system to dampen the loss as players leave these shores.
Alongside Keane at Collingwood is Derry's Anton Tohill, son of county legend Anthony. The issue arose as a topic of conversation between the pair recently. Wise heads, young shoulders, highlighting the folly of such a suggestion.
"I actually had that conversation with Anton a couple of months ago. Who should it go to? What club? Is it Derry, his soccer club, his school, or is it himself that got him out here? If it was me, who do you compensate? Mitchelstown? Cork? My school? Cork hurling? My old rugby club?"
Keane didn't just arrive at any organisation either. The Magpies are last year's finalists and 15-time Premiership champions. This season will be spent cutting his teeth in the VFL, where he's already marked AFL champions as well as fellow Irishman Conor Nash.
Speaking to Balls.ie after the 2017 combine, AFL media man Ryan Davidson picked out Keane as the stand-out prospect because of his "poise". Similarly, when Collingwood signed the youngster their national recruiting manager hailed his "natural game sense."
These are attributes undoubtedly derived from his sporting background, although surprisingly he's quick to cite hurling, not Gaelic football, as the most impactful.
I found hurling, especially in the backline, is very similar. It's about technically picking out options. That has helped massively. You have to be aware, picking out a good pass or reading the ball. In Gaelic football, you hold onto the ball a lot more than you do in AFL because you can't get tackled.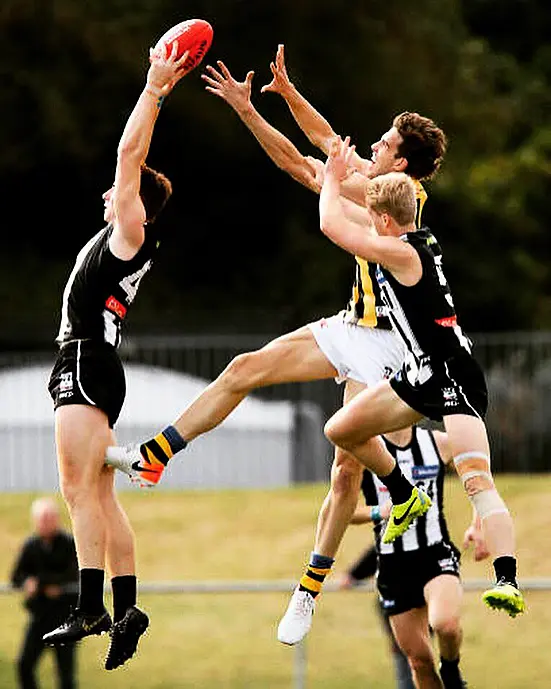 There's an unmistakable sense in Keane as he speaks. A sort of humility blended with confidence. Pride and desire to succeed. It's obvious where this young man is from, and it's obvious where he'll return, someday.
Collingwood is a really good club and I want to stay as long as I can. But I'll always want to go home and play for Cork. To play in a Munster final or in an All-Ireland final someday, that's there. For sure, hurling or football.

I want to go home and play for Cork.