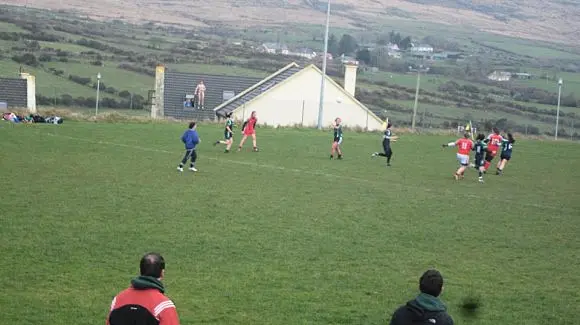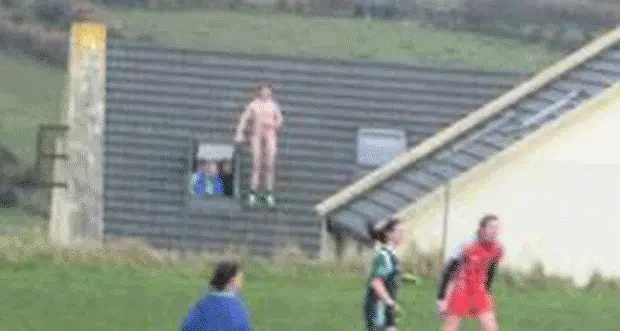 This picture is from a ladies football game, possibly in Lispole, Co. Kerry. What's notable about it though is the possibility of there being a naked person on the roof of a nearby house watching the game. Or, it could be a blow-up doll. The truth needs to be known.
Naked man or blow-up doll, let us know below.
The important issues as always, here on Balls.ie.
[polldaddy poll="6936016"]
via Ireland Memes