2014 is the last time a Kilkenny hurler other than TJ Reid won player of the year. The Ballyhale Shamrocks man took the gong himself in 2015 and is currently the favourite to do so again this season.
After 2015 we entered the dawn of the new revolution years. New teams like Waterford, Limerick and Wexford took centre stage, new players like Jamie Barron, Austin Gleeson and Cian Lynch.
Yet still, the 31-year-old remains and is on the cusp of his best year yet. A scoring tally of 5-64 only tells part of the story.
In 2018 he produced the highest number of assists per game. In 2019 he is on course to repeat it.
The Top Shot assisters in the SHC so far. That man @_tjreid out in front again this year. TJ sets up 5 shots a game so far this year. #gaa pic.twitter.com/oUMOxQIVV6

— GAA Insights (@GAA_Insights) July 5, 2019
Before Kilkenny played Galway in their Leinster championship cracker, Jackie Tyrell outlined the Tribesman's task in his Irish Times column: "Their first and most important job is TJ Reid."
He's worth sacrificing a really top-class defender to detail him for the day. I don't mean a really good hurler, I mean an elite defender with natural defending instincts. If only they had Greg Kennedy still playing for them!

I would be thinking of someone like Adrian Touhey or even Pádraic Mannion. You need someone with a great defender's brain. Someone who is very strong in the air but who will know when to sacrifice catching the ball, someone who is fast, who has good spatial awareness and is always conscious of his body position. Above all, someone who is disciplined.
Galway did not take this option and instead, Pádraic Mannion tried to out-hurl him. Reid finished with 2-11.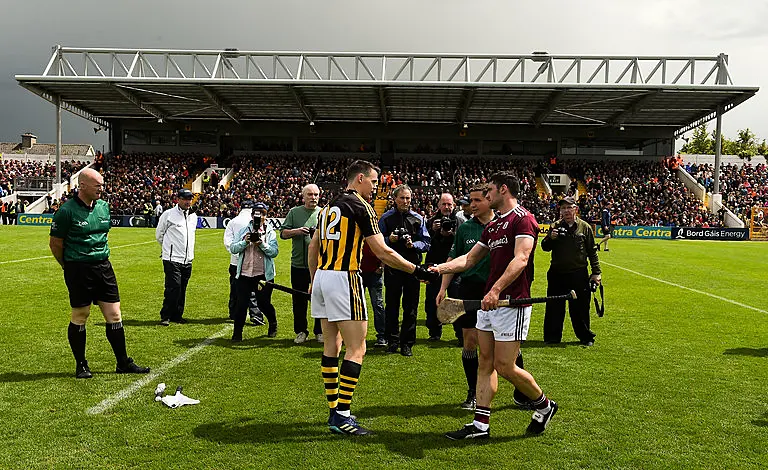 It's been the way for much more than this year. In 2016, Ger Loughnane's summation of Kilkenny was that they were "totally dependent on TJ Reid, one forward".
When it was put to Reid later that year, he wasn't in agreement: "The last two years we've won the All-Ireland fair and square. We beat Galway and we beat Tipperary, so I don't see why he was saying that. We're probably the hardest-working team out there, and every time we hit that field our honesty and our work-rate is always 100 per cent."
It could have all come to nought had Reid elected to walk away, as he considered, midway through the 2012 championship. He'd been dropped, left on the bench, injured and overlooked. Henry Shefflin sat him down to get him back on track and it resulted in an All-Star and All-Ireland later that year.
In 2016 he reflected on his development and explained why it was crucial.
You're competing against Henry Shefflin and Eoin Larkin, Martin Comerford, Derek Lyng, Richie Power, Michael Rice, it was a hard team to break into. I'll put my hands up and say that.

But that's what you need. You need competition there to keep everything fresh and keep everyone on their toes.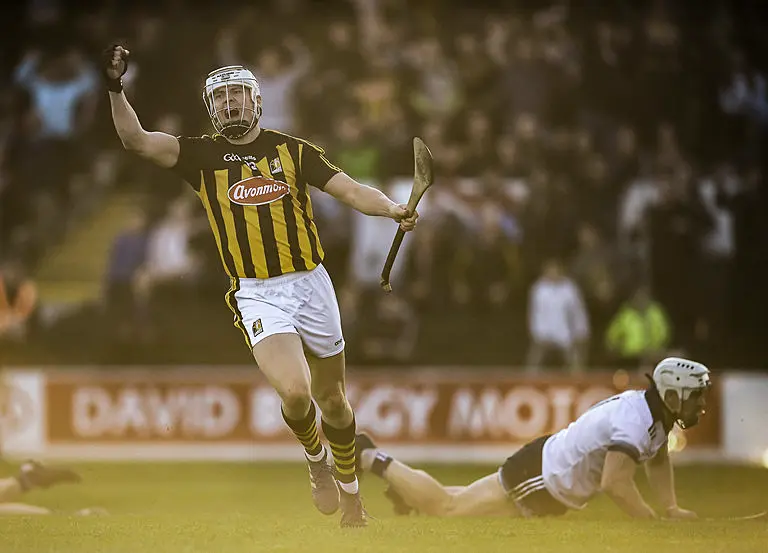 The midpoint of the Leinster championship proved to be the turning point for opposition teams. Wexford took on the Cats twice after the Galway game and on both occasions, Matthew O'Hanlon fixated on Reid more than the ball. The same is true of Cork, who paired Stephen McDonnell with the half-forward.
To a certain extent, it worked too. Reid hit 0-10 from frees but nothing from play.
But the competition he referenced is evident. Reid's assist ability has reinvigorated Kilkenny's half-forward line. His cub-mate Adrian Mullen was taken off before half-time against Galway. Yet when Reid was shackled by O'Hanlon a week later, Mullen started and hit 1-3.
That's the conundrum for Limerick today. They like to play their own way and that means Declan Hannon drops off and Reid has a longer leash.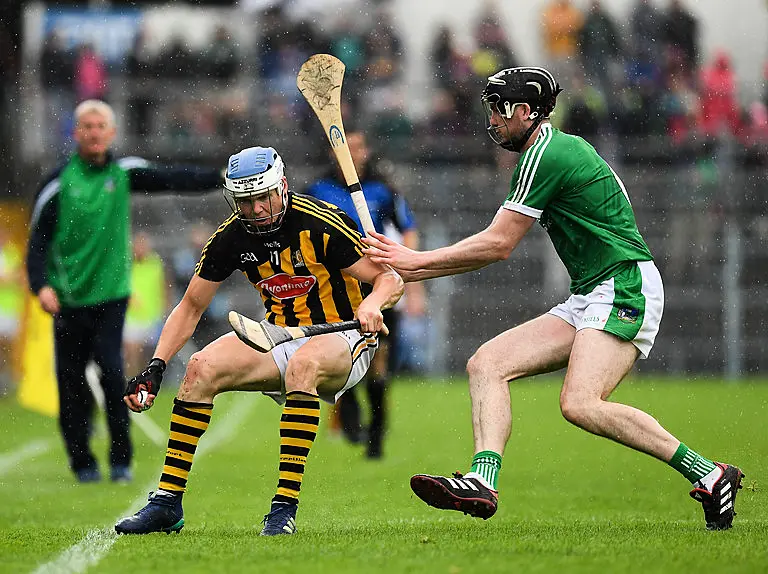 John Kiely and Paul Kinnerck might hope the hard work of William O'Donoghue paired with Gearóid Hegarty and Tom Morrissey dropping deep will suffocate Brian Cody's star man but he has already demonstrated when given a small margin of space he'll have a gigantic impact.
Speaking on the Balls.ie GAA podcast, the Three Man Weave, Balls.ie editor Mick McCarthy spelt out the choice facing Limerick today.
He is one of the few forwards in the country you have to dedicate someone to. That game against Galway was telling. I think Limerick's team might be a good bit better than Kilkenny, but I think Galway were as well that day. The one day Galway showed up this year but letting TJ Reid off kept Kilkenny in the game, that's how much damage he can do.

It's a worry. Limerick are a smart team and they'll have some kind of plan. So it's either, we play our own game, go at it and hope we can outscore Reid or it's get someone to do a job on him. It is not Hannon. Maybe you bring out someone from their full-back line. It will be tricky.
Adapt and nail him down or persevere and let him loose, that's before you address the rest of the forward line with Mullen, Colin Fennelly and Richie Hogan coming into form. The crucial question facing Limerick.
Brian Cody really does never make it easy.