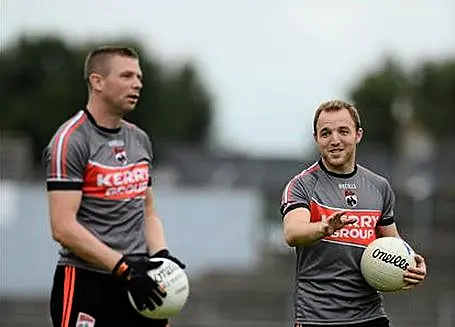 Tomas O'Se related how he was the victim of a prank in his Irish Independent column today. The Kerry twitter community can speak of little else since the revelation.
The kettle should have told me there'd be no flies on Kerry last Sunday because the smart boys well and truly nailed me. Got up, half asleep, went to make a cup of tea, and next thing, my kitchen was a bubble bath.

Still don't know the culprit, but the 'wanted' poster is small. Marc, Bryan Sheehan and Darran O'Sullivan called in on Saturday night for a cuppa and, before they left, one comedian squirted Fairy Liquid down the spout of the kettle.
So, who's responsible. It didn't take long for the omerta to break down among the chief suspects. At the moment, Bryan Sheehan has come under the greatest fire. The victim himself has even pointed the finger of blame at the Cahirciveen player. Sheehan, though, is loudly protesting that he is the unfortunate victim of a miscarriage of justice.
@SeanTheBawn @tomas5ky @osemarc2 @BryanSheehan9 no only one man Sean & it's Sheehan!!!

— Darran O'Sullivan (@Darransull86) July 11, 2014
@Darransull86 @SeanTheBawn @tomas5ky @osemarc2 Very easy to point the finger at me Darran.. I'm being set up here..

— Bryan Sheehan (@BryanSheehan9) July 11, 2014
@BryanSheehan9 @Darransull86 @SeanTheBawn @tomas5ky oh yea..... Total set up caus he only spent 10 min by sink!!

— Marc Ó Sé (@osemarc2) July 11, 2014
@osemarc2 @BryanSheehan9 @Darransull86 @SeanTheBawn Brian I actually think it was you.... And I will get you back!!!

— Tomas o se (@tomas5ky) July 11, 2014