Fermanagh earned a hard-fought victory over Longford today to clinch a huge promotion to Division Two with Seamus Quigley starring for Rory Gallagher's side.
Longford led by a point at half-time but Quigley slotted a penalty immediately after the break. Robbie Smyth palmed in a goal in response and later added a point to send Longford two points clear with three minutes of injury time left.
Step forward Seamus Quigley.
Seamus Quigley point. Longford still lead 1-9 to 1-8. 3 mins of injury to play

— Fermanagh GAA (@FermanaghGAA) March 25, 2018
Quigley added another score shortly after and then, with the last kick of the game, was gifted a '45 and the chance to send Fermanagh into Division 2.
Seamus Quigley has nailed it. We have won it! Longford 1-9 v Fermanagh 1-10. This is scenes! Division 2 in 2019 here we come!!

— Fermanagh GAA (@FermanaghGAA) March 25, 2018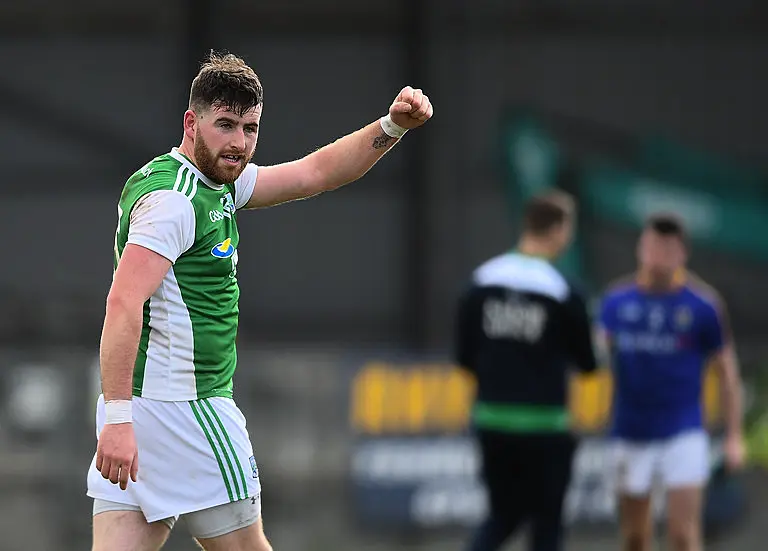 Speaking to RTE Sport after the game, Fermanagh boss Rory Gallagher confirmed this was a win to savor.
I'm just delighted with them. They are a great bunch of lads. They want to do their best for Fermanagh and they are working really hard. They are enjoying it as well. Look, we'll have a bit of fun tonight enjoy it and look forward to next week.
❤️🇳🇬 #wearegoingup

— Ryan Mc Cluskey (@clucker60) March 25, 2018
The result means Fermanagh face Armagh in the final, who they played last week in a furious encounter. The sides will have plenty of opportunities to become familiar with each other as they are scheduled to meet in the Championship opener in mid-May as well.