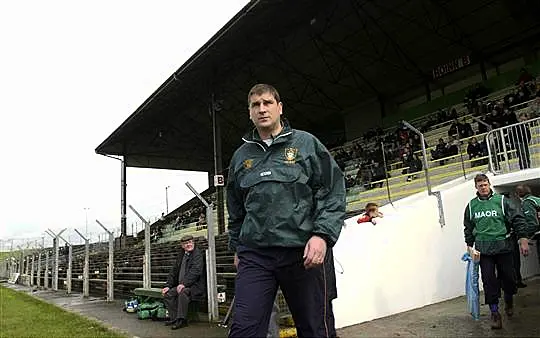 Westmeath has objected to Michael Duignan's scathing comments about referee Barry Kelly towards the end of the Leinster Final. Duignan, co-commentator during the Kilkenny-Dublin game, was unusually harsh in his condemnation of Kelly after the ref's (incorrect) decision to award a free against Kilkenny in the closing minutes.
Duignan remarked of the decision:
That's coming from someone who doesn't understand hurling.
Westmeath GAA chairman Sean Sheridan has written to RTE to complain and rejected Duignan's comments in the Westmeath Topic.
Barry Kelly is an outstanding referee and handled the Leinster final very well. It was a tough game and the remarks by Michael Duignan near the end were just totally unacceptable. Referee bashing has reached a new low as far as I'm concerned and I am certainly willing, and proud, to stand by our man and reject these comments.
[Hogan Stand]