With the Six Nations rolling back into town, we've teamed up with Carry Out to preview every Ireland game in this year's championship.
And how else could we do this than with the undoubted king of rugby computer games (And possibly the greatest game of all time), Jonah Lomu Rugby from the original Playstation.
You can enjoy some gaming nostalgia and some truly awful rugby below, followed by our in-depth analysis of a much-needed return to winning ways for Ireland.
Huge relief on the face of every Irish fan, it wasn't pretty, but we got the job done.
After reviewing the footage we've singled out some talking points that Joe Schmidt and Ireland should take into consideration at the last minute before Saturday's game.
Lineouts are still a big worry defensively.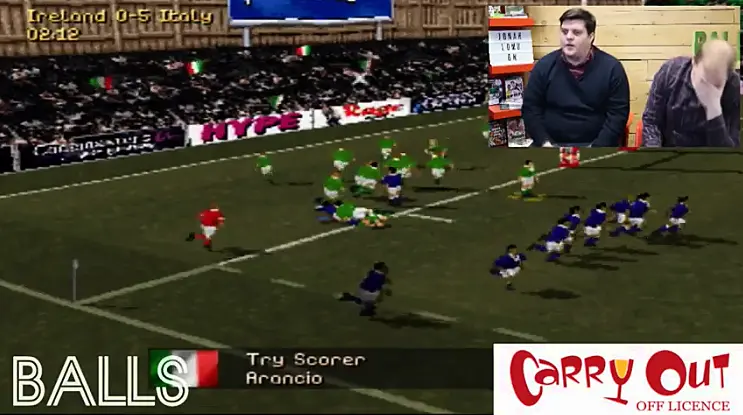 Italy's only score of the game came from a lineout routine on our own 5-yard-line. Sound familiar? Sort it out lads, twice in a week is simply unacceptable.
Ireland can have great joy in exposing comical overlaps.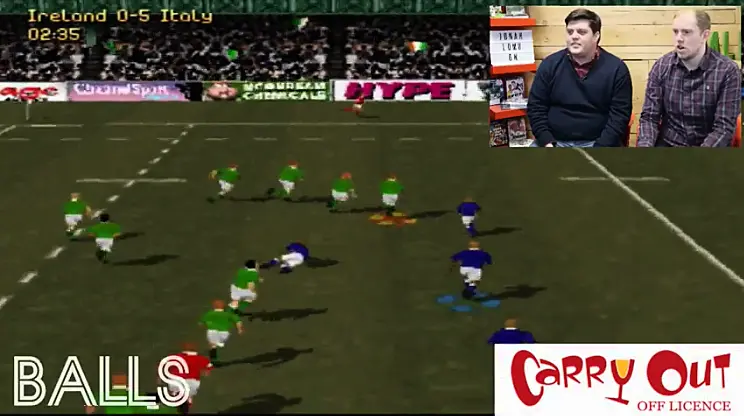 The comical lack of pace in the Italian backline can be exposed, as the above 4-on-1 situation result in Ireland's try which was converted to win the match.
Also, zig-zag running patterns are key to breaking down the defence.
Italy's reluctance at the breakdown could be critical.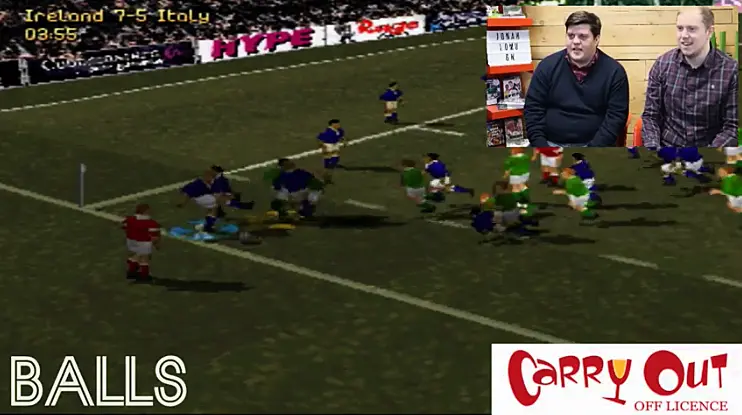 As we see here, the ball lies motionless on the ground, and rather than get in and pick it up, the Italian winger opts to try and kick it instead. He missed, and Ireland retained possession before passing it out for a lineout.
This hesitation was a regular occurrence and the likes of Sean O'Brien and CJ Stander should look to punish whenever possible.
Ireland now have one loss and one win from the first two games of the Jonah Lomu Six Nations, we'll be back in two weeks time to take on the French.