Your eyes are not deceiving you: Sligo Rovers are indeed the new champions of Ireland!
Okay, so the Bit O'Red haven't completed a repeat of 2012 by winning the League of Ireland title, but a five man squad representing the club have swept all before them to be deemed the best League of Legends team in the entire country.
We are, of course, speaking about Three Ireland's EStars tournament, the final of which place at the weekend in the 3Arena. Eight weeks of competitive action culminated in an intense day of gaming in Dublin as ten teams comprising fifty of the best players in Ireland fought it out for the grand prize of €20,000 and a trip to Las Vegas.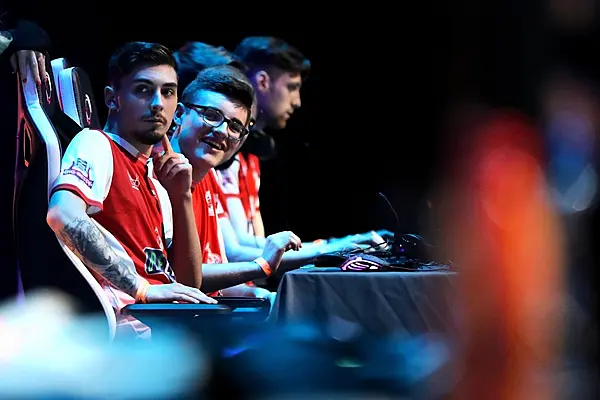 A bumper crowd were on hand to witness Sligo Rovers defeat Shamrock Rovers 2-0 in a best-two-out-of-three duel (and presumably winning the right for sole use of the Rovers moniker). The west of Ireland team were represented by Kevin Treanor, Darren Hopkins, Robert Cooney, Johnny Cummins and Viktor Kudrickij.
In recent years eSports have been taking a hold in Ireland, but the EStars could prove to be the premier tournament in the field in the years to come given the success of the event. It definitely looked like a day of great fun.
Stage looking amazing, we can't wait for the games to start!#3EStars pic.twitter.com/zlenKsJyty

— EStars (@OfficialEStars) May 13, 2018
Look at those jerseys!
Best of luck to the team @IrelandsEStars and @FirstForPlayers for the big EStars Finale at the 3 Arena in Dublin today. An innovative tournament and fantastic team - we are thrilled to have worked with you 👍 @MishconSport pic.twitter.com/isu9FXNCTx

— Liz Ellen (@SportsLawLiz) May 13, 2018
Playing the finals of Estars in the Three arena today we were 1-2 at week 3 and one loss would have put us out of semis since then we haven't dropped a game. Proud of the lads and ready to smash some kids ! https://t.co/wC8UNFB6mv

— Darren Hopkins 10/100 (@Dakinlol) May 13, 2018
Here at EStars, waiting for Sligo Rovers vs. Shamrock Rovers to restart.
Sligo Rovers with a one-nil lead in a best of 3 #esports#3arena#LeagueOfLegends pic.twitter.com/XIFnLoJ3US

— Vinny Fanneran (@VinnyFanneran) May 13, 2018
A proud day for the e-town today as the #bitored beat e-Shams in the final of the @IrelandsEStars, the first ever e-sports LOI tournament.

Congratulations @Dakinlol who represented us on winning the €20,000 & the trip to Las Vegas.

We insist on you coming to The Showgrounds! pic.twitter.com/nxrJYYotPp

— Sligo Rovers (@sligorovers) May 13, 2018
The #bitored lift the trophy at the 3 Arena. Watch out for Dermot Brannigan's e-head. pic.twitter.com/1k4oVQVCUa

— Sligo Rovers (@sligorovers) May 13, 2018
You can watch the entire final here: