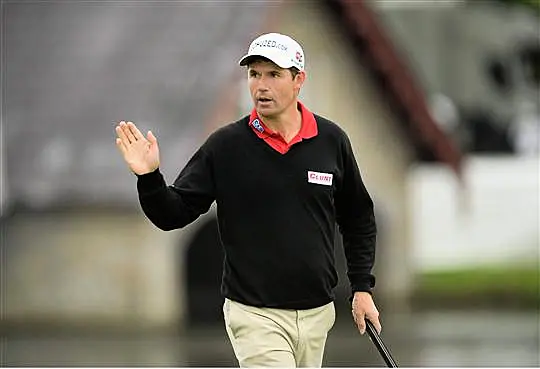 The Sunday Times Rich List came out at the weekend and since then The Times has been publishing various mini-guides to the richest people in various aspects of life.
Today they've published a list of the 30 richest people in sport in Britain and Ireland.
It features five Irishmen.
Padraig Harrington £36m
He might be ranked 209th in the world right now but the Dubliner has racked up quite a bit of prize money in his time. Winning three majors has helped of course in building up a massive £36m fortune. According to The Times, £13.37m of that has come from earnings on the US Tour alone.
Rory McIlroy £28m
Rory split from fiancé Caroline Wozniacki today releasing a statement saying that sending out wedding invitations at the weekend made him realise that he is not ready for all that being married entails.
Any prospective love interests will be interested to learn that McIlroy has quite a few quid hanging around, £28m in fact.
He also has a 5-year £78m sponsorship deal with Nike which will further boost his wealth in coming years.
Damien Duff £18m
Duff finished up his final season in English football earlier this month and is now likely on his way to either MLS or the A-League with a possible stop in the League of Ireland before he finishes up his career.
A career with Blackburn, Chelsea, Newcastle and Fulham served him well, having made a total of £18m so far from football.
Robbie Keane £18m
Just like Duff, the LA Galaxy striker has amassed £18m from his football career. He's the fourth highest paid player in the MLS and will make $4.5m this year. He signed a new multi-year deal with the Galaxy back in March.
Darren Clarke £17m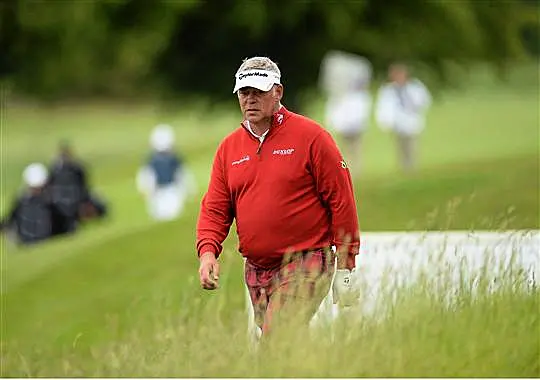 The 45-year-old is the third Irish golfer on the list. The Tyrone man has 22 professional wins including the 2011 British Open. It's pretty surprising to learn that he's worth just as much as Robin van Persie.
The full list is as follows:
1. Lewis Hamilton £68m
2. Jenson Button £63m
3. Wayne Rooney £60m
4. Steve Nash £56m
5. Rio Ferdinand £44m
6. Andy Murray £40m
7. Steven Gerrard £37m
7. Frank Lampard £37m
9. Luol Deng £36m
9. Ryan Giggs £36m
9. Padraig Harrington £36m
12. Colin Montgomerie £32m
13. John Terry £31m
13. Fernando Torres £31m
15. Luke Donald £30m
15. Lee Westwood £30m
17. Rory McIlroy £28m
18. Ben Gordon £25m
19. Ian Poulter £24m
20. Yaya Toure £23m
21. Petr Cech £22m
22. Ashley Cole £21m
22. Joe Cole £21m
24. Sergio Aguero £20m
24. Justin Rose £20m
24. David Silva £20m
27. Damien Duff £18m
27. Robbie Keane £18m
29. Darren Clarke £17m
29. Robin van Persie £17m
Picture credit: SPORTSFILE