One of the undisputed stars of The Open was Brian 'Bo' Martin, the Co. Down man who has carried Lowry's bag for the last year or so. Lowry repeatedly praised Martin's prominent role in his amazing Open win in Portrush. Yet Bo Martin's greatest moment of the weekend came long after the TV cameras had left the golf course. It came in the pub, during a rendition of 'The Fields of Athenry', where he pulled off the rarely-seen 'two-pints-in-one-hand' grab.
You can see the achievement below.
So amazed were we by this we thought we would break down, frame by frame.
Firstly, we must mention how inspiring it is that Martin remained so close to Lowry even during the celebrations. The job of the caddy never stops. The action starts with Lowry holding a pint of lager in his left hand and the Claret Jug in his right (both in blue below). Bo is enjoying a pint. As the Fields starts to blare out. Lowry gets the notion that he would like to mount a barstool to lead the rendition. However his hands are full.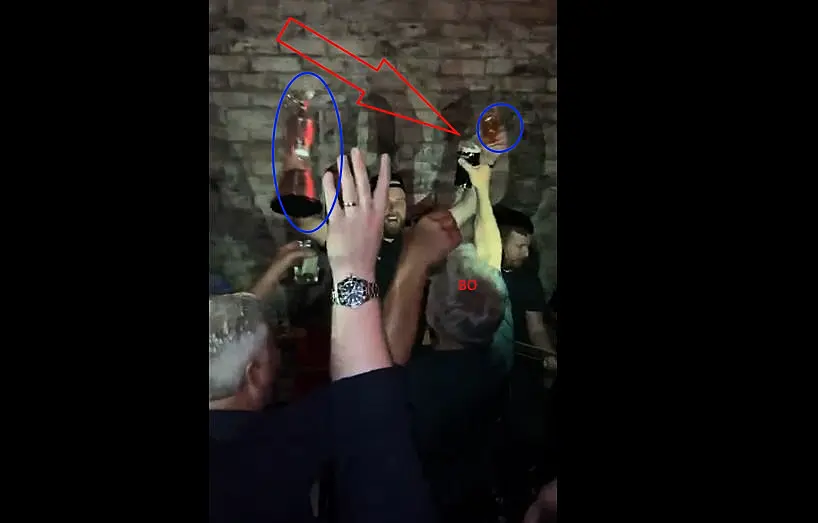 Luckily his caddy is on hand to assist. Bo takes the Claret Jug with his empty left hand. His right hand continues to hold a pint of Guinness.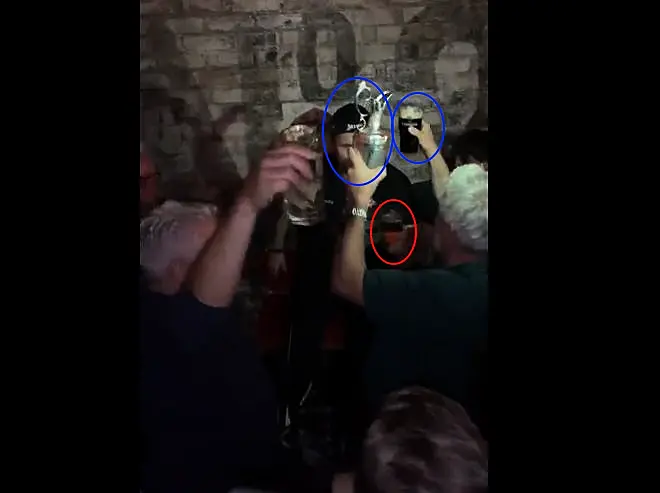 Lowry is a quick thinker, and realises he will need to dispose of the pint of beer if he is going to safely mount the barstool without making an eejit of himself. He could place the pint on the ground but that would mean that pint would be unavailable when he eventually stands up on the stool. He has a quick word with his caddy with a big request. 'Take the pint as well.' It's a question you'd only ask of someone who knew you inside and out, who you trusted with your life.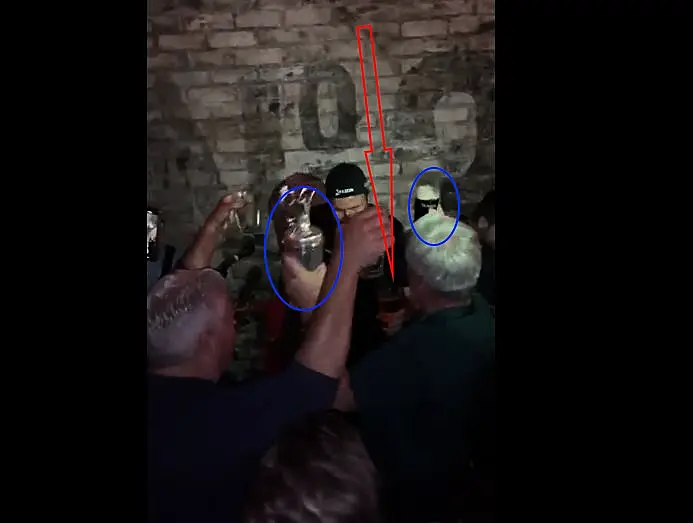 Very quietly, Bo has pulled off the impossible. He has two pints in ONE hand. In the other hand, he has golf's most famous trophy. Absolutely astonishing. It's more than just staggering sheer hand size that's required to pull this off. Look at his composure. Not a drop is falling out. Lowry, meanwhile is mounting the barstool.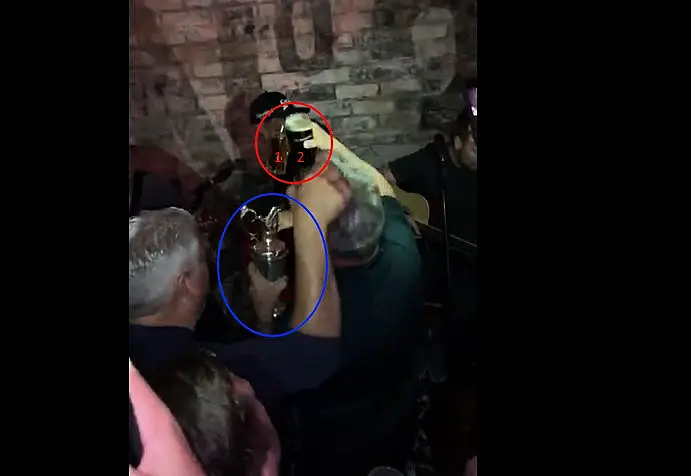 Just as Lowry soaks in the adulation from the crowd, Bo turns to the gathered people to his achievement.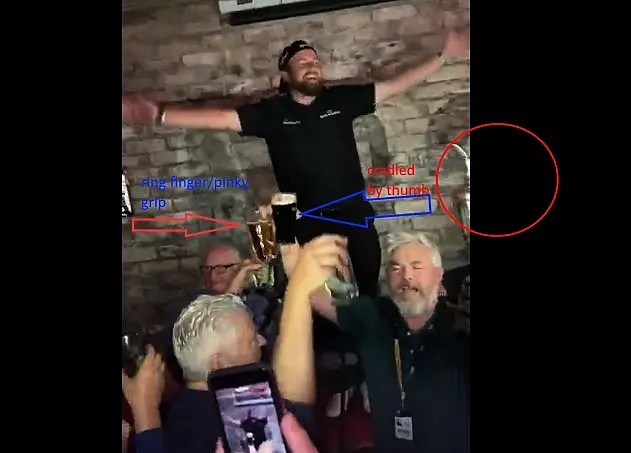 Now Lowry can relax and take his pint back. Notice that not a single drop has spilled from the pint.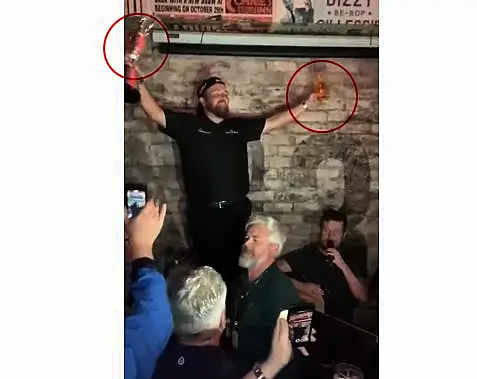 Unbelievable scenes. Congrats to Lowry and Martin on everything they achieved yesterday.