What a difference a day makes. Yesterday morning if you uttered the name Rory McIlroy to a group of people in Ireland, a pretty heated debate would ensue. For some people, the recession, Ireland's performance at Euro 2012, and Crystal Swing could all be blamed on the golfer's inability to decide what nation to represent during the 2016 Olympics.
However, after this morning's announcement of his intention to wear green in Rio, Rory is everyone's favourite golfer again, and a proud Irishman to boot. Christ, he's even playing hurling now, he'll be pulling out the ham sandwiches and pink snacks next.
Still, he looks like he knows how to handle the hurley. He probably has a few ideas about improving the technique of most hurlers too, that trademark golf-swing looks to have produced some form of a hybrid stroke.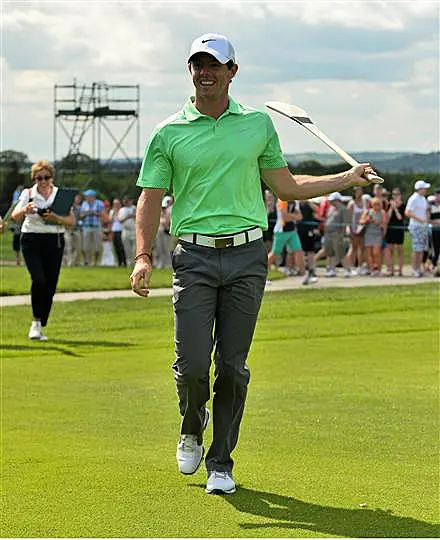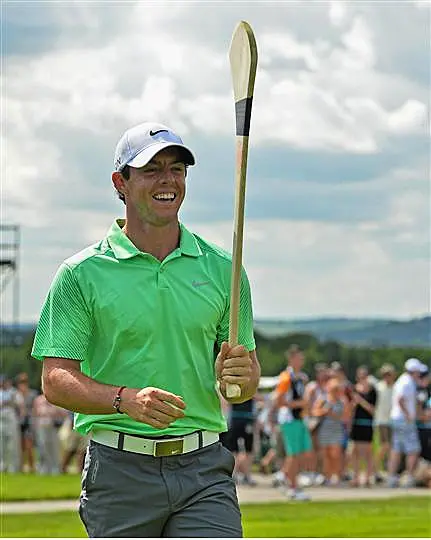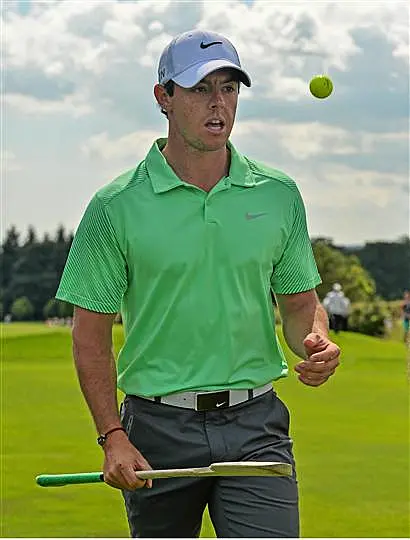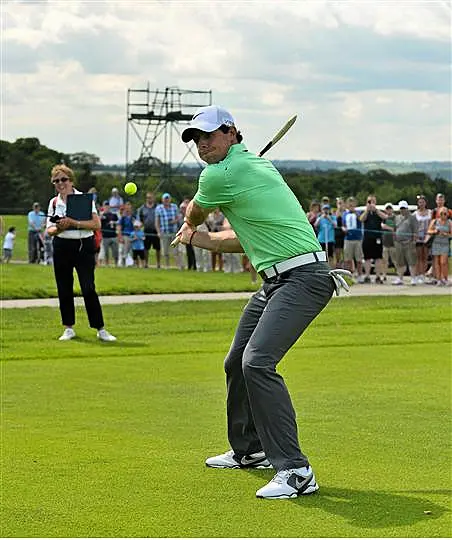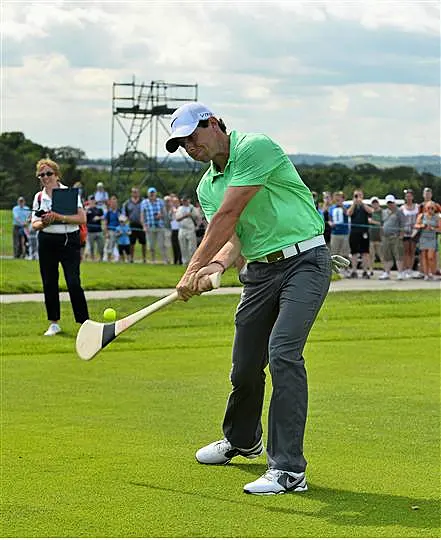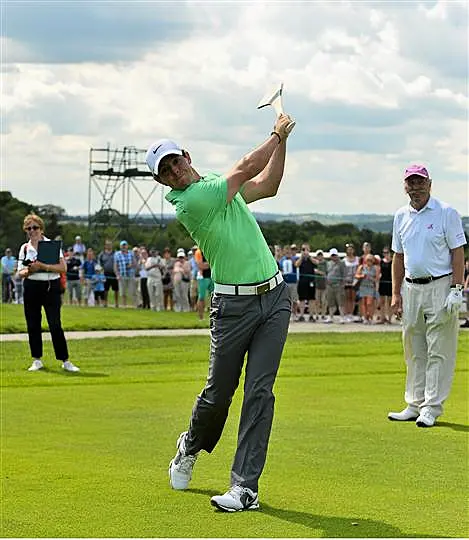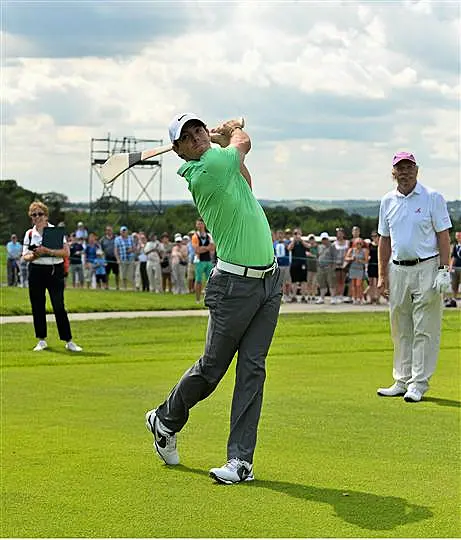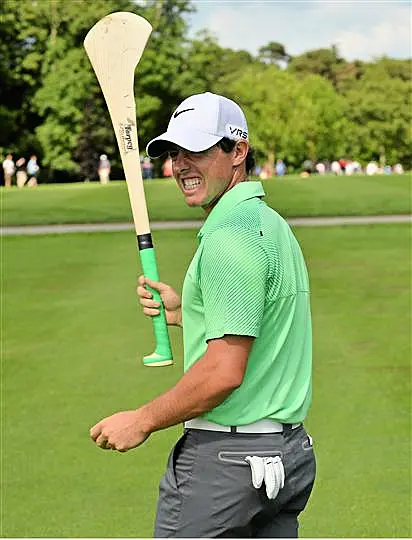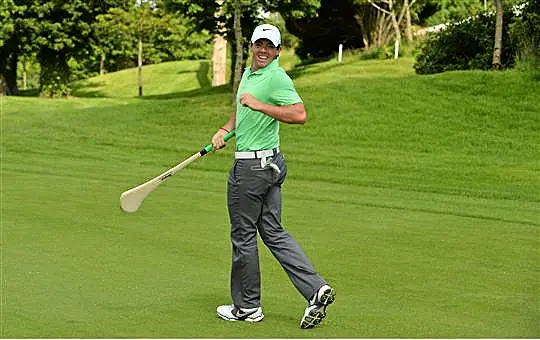 Picture credit: Diarmuid Greene / SPORTSFILE