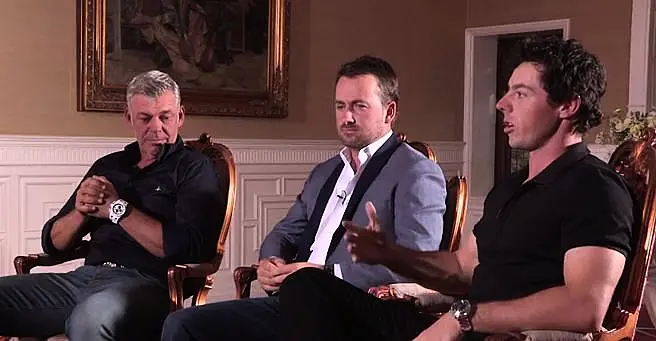 Speaking on the documentary also involving Darren Clarke and Graeme McDowell which will air on BBC at 10:35 this evening, Rory McIlroy has said that if he had not been a professional golfer, he'd be "a virgin".
The quip is most famously associated with Peter Crouch, but was recycled by the Holywood native when he suggested that his golfing talent has made him more desirable to the opposite sex.
Despite being romantically linked with Nadia Forde and Sasha Gale since ending his engagement to Caroline Wozniacki in May, McIlroy has announced today that he is currently dating ... the game of golf itself. In the same documentary, McIlroy said:
Golf is my girlfriend at the minute and it's going to be that way for a while,

I'm at the stage of my career and the stage of my life when I'm putting golf first.

Golf is the priority for me right now. For the foreseeable future that is what it is going to be.