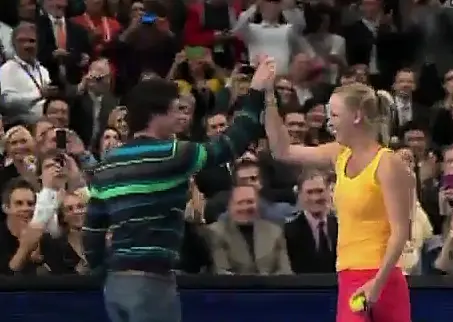 There are good weeks, and there are weeks like the one the curly-haired wonder kid from Norn Iron is having at the moment. After rising to the throne of World Golf on Sunday, he arrived in NYC to show his lady friend and decent tennis player Caroline Wozniaki some support. The Woz was involved in a curious exhibition match against Russian temptress World No2 Maria Sharapova when Rors was called upon..
[youtube]http://www.youtube.com/watch?v=gTGOOB0z_-Q[/youtube]
He's even too cool for high fives is Rory, see 3.09.