Given the week that's in it, two multiple major winners are today vying for the prestigious honour of entering The Terry Phelan Hall Of Fame.
It might seem incongruous to include men with their success in a place where we usually celebrate's sport's more underappreciated stars but neither John Daly and Angel Cabrera are quite your typical, quiet, reserved country club golfers.
Both men have succeeded, despite ignoring modern trends of sports science and psychology and neither would know what a protein bar was if it hit them in the face. They now await your vote in the TPHOF green room eating the biggest steaks we could muster.
The Case For Angel Cabrera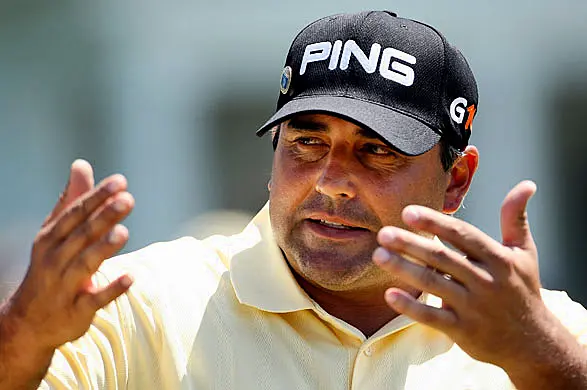 Cabrera has always done things his way, both on and off the course. Having been raised by his grandmother until he was 16, the Argentinean moved in with a woman, Silvia, who was ten years his senior and already had four kids. The man nicknamed 'El Pato', meaning 'The Duck', due to his waddling gait was also famous in his youth for fighting in the Córdoba dance halls.
Having risen from being a caddie at his local club to become one of the best golfers in South America, Cabrera established himself as a consistent performer on the European Tour in the late 90s. He soon became known having one of the longest drives in the game and for being a chain smoker.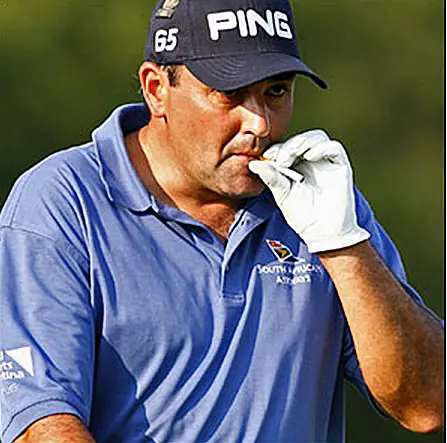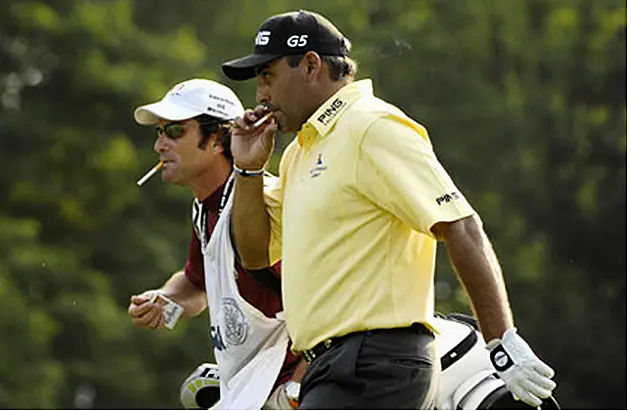 His breakthrough victory came at the 2007 US Open where he defeated Tiger Woods and Jim Furyk by one stroke. After which Cabrera revealed the key to his success, "Well, there are some players that have psychologists, some have sportologists, I smoke." As you might have guessed, the 43-year-old also has a huge soft spot for red meat. Once during the Scottish Open, Cabrera persuaded a stunned butcher to let him and his friends carry away a slab of meat that weighed an estimated 33 pounds.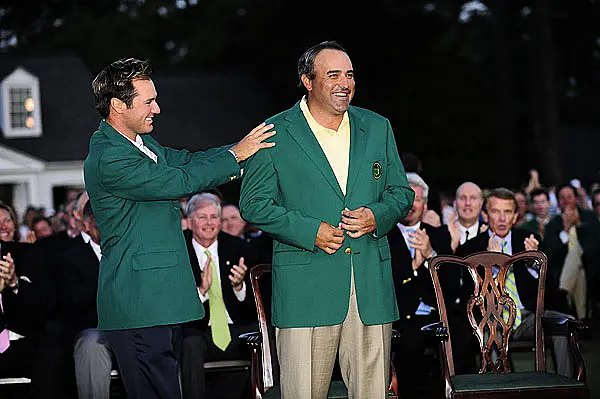 Strangely enough, Cabrera has only won two events in America and both have been majors. The second of which came at Augusta in 2009 where he defeated Chad Campbell and Kenny Perry in a play-off. Since that victory, Cabrera has been dogged by injury and family issues and he separated from Silvia, with whom he had two children. However, he isn't doing two badly for himself now, dating stunning Argentinean singer Coki Ramirez.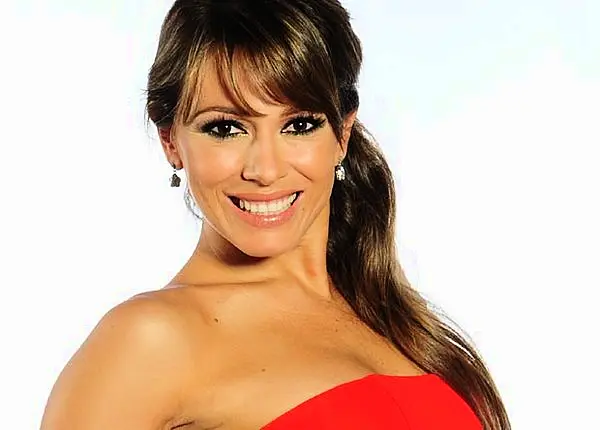 The Masters has always been a happy hunting ground for Cabrera and he won many admirers last April with his charismatic performance in a narrow defeat to Adam Scott. His perfect iron shot into the 18th to force a play-off will certainly live long in the memory.
The Case For John Daly
Daly didn't have the conventional upbringing most American golfer have – there were no country clubs for John. Wild thing developed a taste for alcohol at an early age, continuing to drink throughout his high school and college days.
The Lion received a half-scholarship to play golf at the University of Arkansas. At 235 pounds his new college coach demanded he lose weight which he did on a steady diet of Jack Daniels and little food. By 1987 Daly was growing tired of college and left after his junior year.
Daly played on the Sunshine Tour in South Africa and the Hogan circuit before joining the PGA tour in 1991. Where he wowed the crowds and players alike with his booming drives, Daly said "I just hit it hard as I can, and if I find the ball, I hit it again."
Despite a career of lows, which included assault charges, binges, suspensions, and the loss of various sponsorships. Daly reached the Pinnacle of golf twice winning the 1991 PGA championship, becoming the first rookie to win a major title since Jerry Pate in 1976. Daly was the ninth alternate and only got into the tournament due to Nick Price's late withdrawal.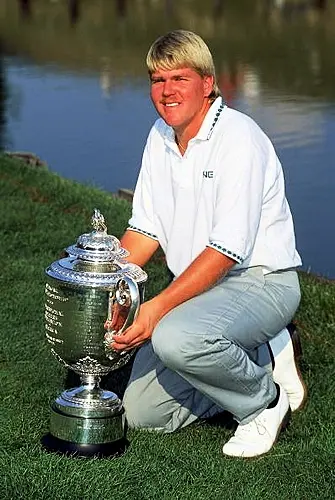 Long John's second major came four years later, winning the 1995 British Open at St. Andrews, the wide fairways of the famous course suiting the American's swashbuckling style.
In recent years he's become well known for his unique sense of style on the golf course.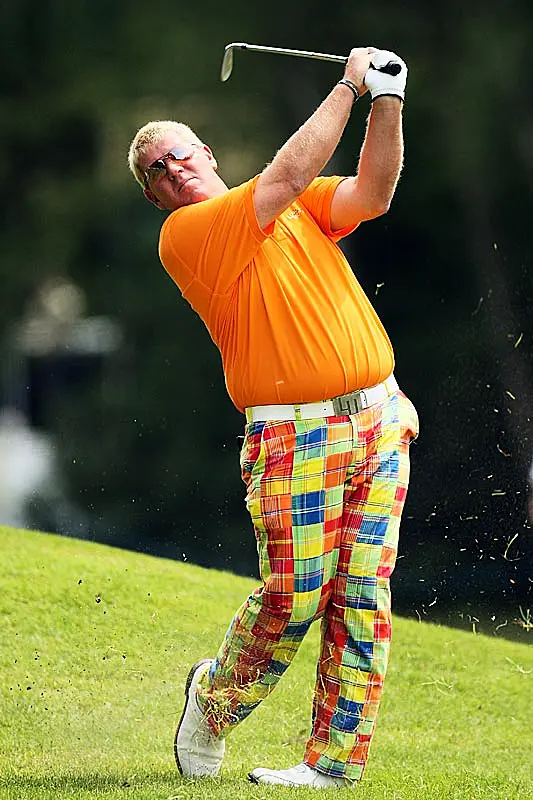 ---
So who will make it in? It's up to you to decide.
Vote here:
[polldaddy poll="7259959"]