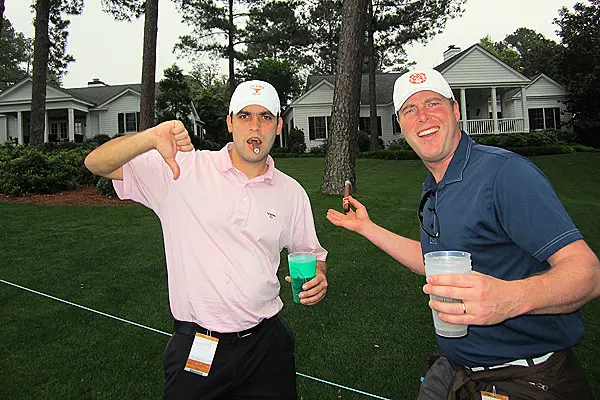 ESPN's Wright Thompson visited the site of Rory's meltdown this week and found people gathering to commemorate his collapse:
So they came, finding the guard in the yellow cap, confirming the specifics. A photograph a minute and twice as many points. Everyone smiled and laughed. Some guys mugged for a photo. One made a thumbs-down. The other held a cigar. A guy in a red raincoat snapped a picture next to a guy in a blue shirt. The raincoat put his camera away and walked back toward the clubhouse. One fan recognized the spot, and as a smile lit his face, he stared at the tree, then at his camera. Should he look or take a picture?

"There should be a plaque," a gawker says.

Shadows moved in the cabin windows, hinting at another world.

"I didn't know these were over here until he did that," another says.
Pathetic.