On the birthday of the Irish football legend Denis Irwin, we take a look back at Cork's Trevor Welch explaining just why the Manchester United man was such a phenomenal talent. Originally published 25 July, 2017.
Cork is a special place that has produced some of the greatest athletes Ireland has ever seen. Whether they picked up a hurl and played for the county or pulled on the green jersey on the rugby pitch, there's no shortage of great sporting figures from the Rebel county.
One man who is among that crop, but who perhaps doesn't get as much recognition as he deserves, is Togher's own Denis Irwin. With quiet determination and a relentless work ethic, Irwin became a fixture in the great Manchester United side of the 1990s, and the first name on a star-studded team sheet.
Speaking to Mikey Traynor for the latest episode of our The Cult Of... podcast series with Bulmers, Trevor Welch recalls the pride that he felt in seeing the guy from down the road turn into the great player that he became.
Manchester United only paid something like £700,000 from Oldham for Denis, and he went on to win 19 major trophies. He's done it all and marked some of the best players in the world. I could count the games where he had a bad match at Old Trafford on one hand.
Irwin was a different type of player; a defender who was not afraid to push forward, providing assists to the deadly Manchester United front-line. From set pieces, Irwin could deliver goals or scoring opportunities, but came up against some of the best attacking players in the world and never failed in his defensive duties.
Despite all of that, he is remembered now by fans as one of the most consistent but underrated footballers that ever played in the Premier League era. The determination to improve that he showed, as Welch recalls, was what made Irwin unique, even as a youngster.
His house is a stone's throw away from the famous St Finbar's, and I remember going through a lane way that ran between his house and the ground. He used to be there, kicking the ball against the back wall of his house with his left leg and then his right leg. And he was the same in hurling, first the left side, then the right side. He was determined that he was going to make it.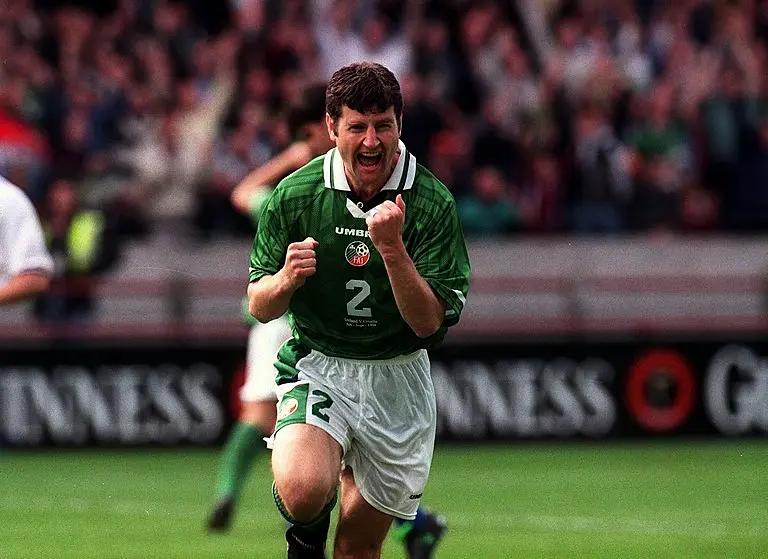 It was never a question of whether he would make it to the top level, it was simply a question of which sport. Hurling, football, soccer or, somewhat unexpectedly, chess.
He made it to the All-Ireland Final in Mosney. That was, I would guess, around 1977 or '78. He's a bright fella Denis, he's very measured, hence why he probably took up chess. He actually played football like that. He would hit a pass, then say 'here I am, back in the pocket again,' always giving an option.

He played the game like chess; he was so calculated, he didn't want to make mistakes. I think he brought that into his game, it was amazing.
It's no urban legend either, as Irwin himself confirmed in an interview with The Times back in 1998.
"Manchester United have gone on to a different level, with this incredible commercial success," Irwin explained. "We are massive everywhere, and the demands on a player are incredible.
"It's a pressure that a player cannot deal with constantly - you need a release. I just go home and shut the door, play a bit of computer chess."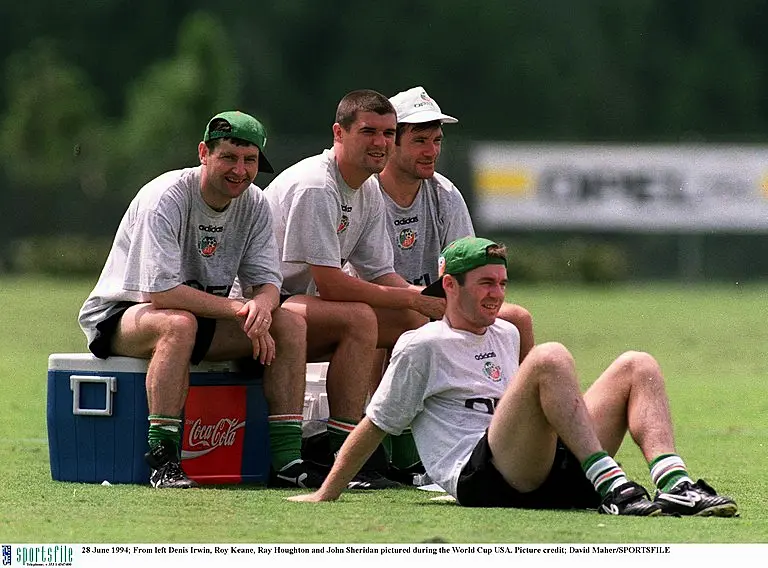 Away from the chess board, Irwin had to make a number of moves before he ended up at Manchester United. First on the list was crossing the channel to get his shot at top level football with Leeds. His next move was a more unexpected one, as he was allowed to leave for Oldham on a free transfer.
There, he put in a series of incredible performances in the FA Cup against Manchester United, and caught the eye of the man who was to be his future manager. Welsh remembers the day he got let go from Leeds.
[Leeds manager] Billy Bremner let Denis Irwin and Terry Phelan go on the same day for Leeds United, and both of them went on to be the full backs for the Republic of Ireland. It's an amazing story.

He's so modest that he doesn't go and tell you how good he was, but Irwin was one of the great sportsmen to ever come out of this country.
That is not an overstatement on Welch's part either. Former pundit and Liverpool player Alan Hansen was asked about the contribution that the quiet Corkman had made to the Premier League as a whole since it first started.
If you were picking the best left back in the Premier League since the start, said the Scot, "the full back slots are already nailed down - Denis Irwin at right back and Denis Irwin at left back."
You can listen to the full episode of The Cult Of... podcast series with Balls and Bulmers above, as we delve into some of the most fascinating cult sporting moments. Whether it's Maurice Fitzgerald's majestic sideline point or the Clare team that came from nowhere in 1995, it's always 100% Irish.
Please drink Bulmers responsibly.