Since UFC 205, Khabib Nurmagomedov is finally attracting the mainstream media attention that his record and career in MMA have warranted.
Everybody knows that he deserves a title shot, but once again he is going to have to wait and while that is understandable for nearly everyone other than Khabib and his camp due to Conor McGregor's break and the timing of it, he is understandably pissed off and he's letting everybody know.
We know about his career, and Joe Rogan has been banging on about him like mythical beast for years, but what do we actually know about his background? We know he's from Dagestan, he's a sambo wrestling prodigy that has wiped out all who have stood before him both pre-UFC and since joining the world's biggest MMA organisation, we know he wrestled bears as a child and cares about fighting and fighting only... But we want more.
Thankfully we found a Russian documentary that was loosely translated into English, and narrated in a very odd style, and sure enough, we learned a lot.
Here are the takeaways from a look into Khabib Nurmagomedov's upbringing and life in Dagestan.
He was raised in a house with 15 brothers who trained under their father pretty much all day.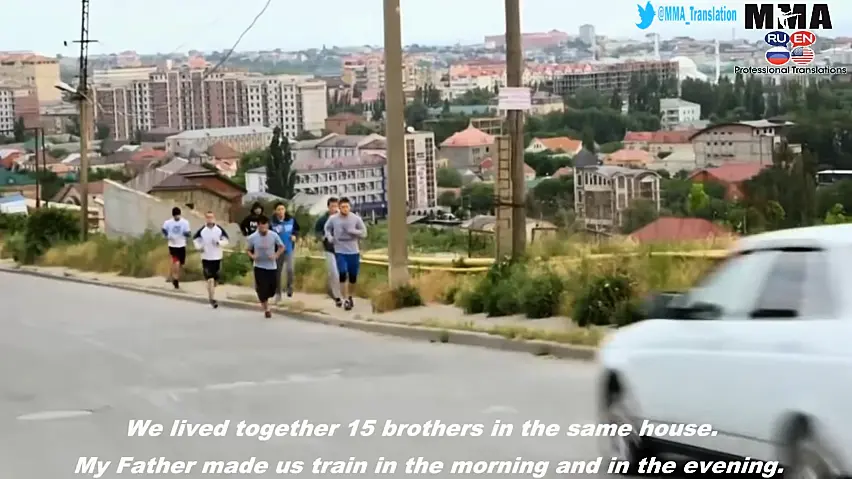 Must have been eventful in the mornings. And imagine your mum brings home a breakfast cereal variety pack from the shopping, it would be carnage.
Dagestan is a 'spartan' area due to it's history with conflict, and toddlers wrestle aggressively.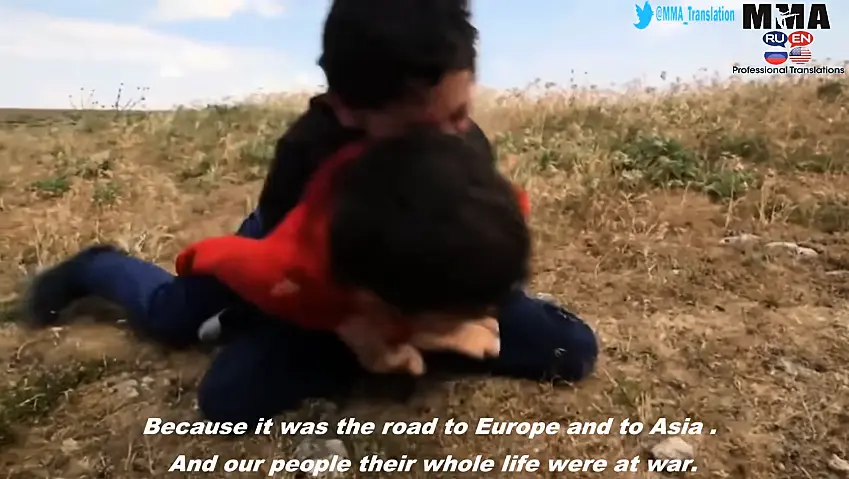 They start them young in Dagestan.. Very young. The entire place is obsessed with wrestling and combat sports, it's pretty much all they do, and the best kept buildings in every town are gyms.
We were alerted to a possible weak point in his "escalations".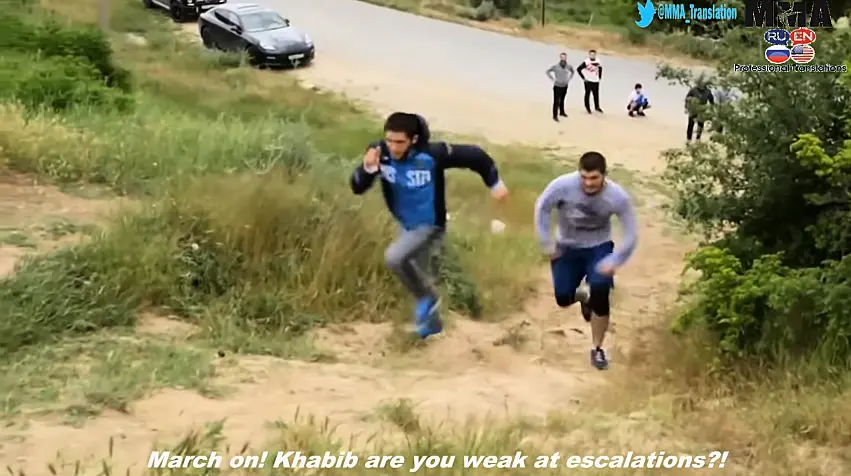 One for McGregor and Kavanagh to ponder, as despite coming from a mountainous area his dad gives him stick for struggling to get up a hill.
Khabib actually did wrestle bears as a child and there's footage of it.
As you do.
His father sold four bulls to renovate a gym to train in.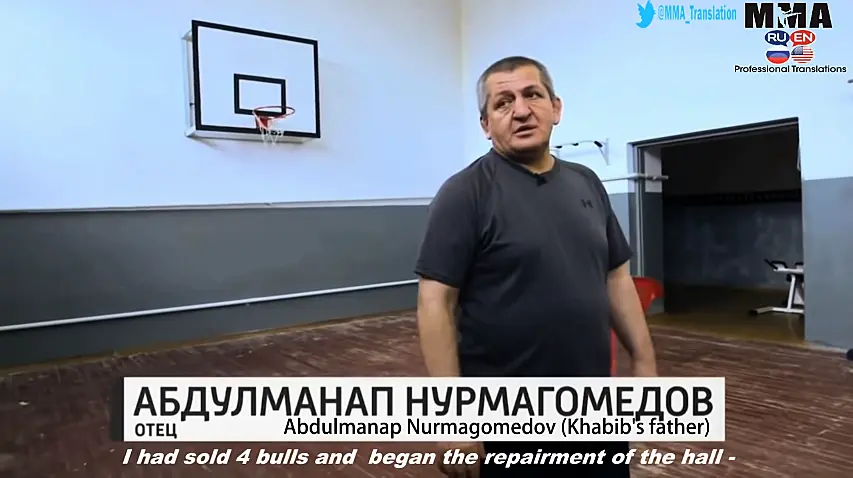 Khabib's old man is a very scary man, and is essentially the godfather of MMA in the region, although he was always reluctant to let his clearly talented son compete and called his dream of fighting in the UFC "comical".
Khabib was pitted against the strongest Sambo wrestlers that could be found from an early age.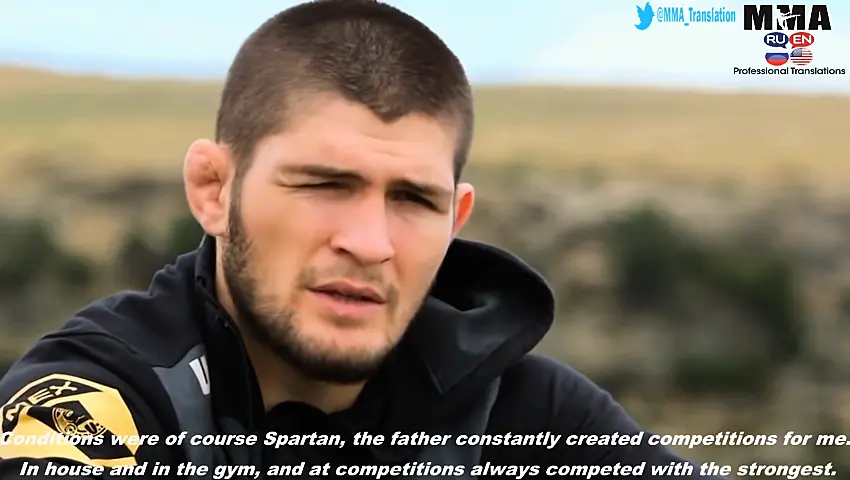 Papa Nurmagomedov was much more willing to see his son wrestling, but there was no favouritism, in fact it was the opposite and Khabib was put up against the toughest people wherever he went.
His gaf did not look big enough to house 15 wrestling brothers.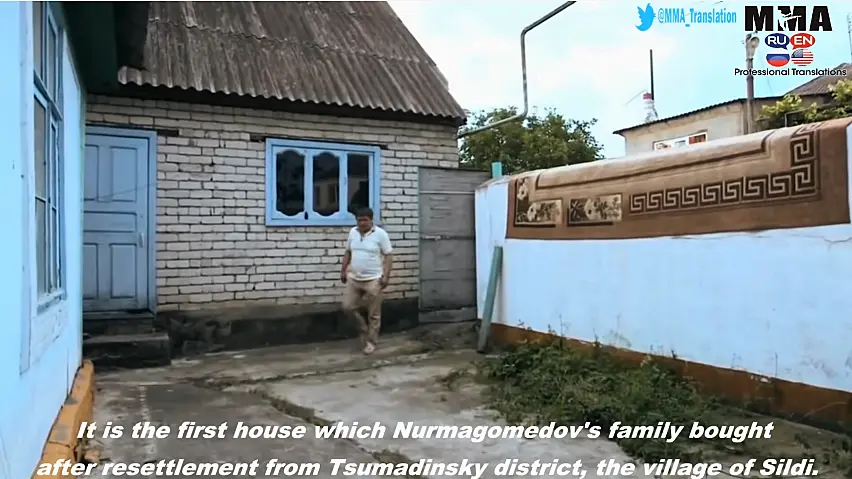 His uncle was in there too, probably not much personal space...
Khabib admits that if his father was not so strict, he would have been a hooligan.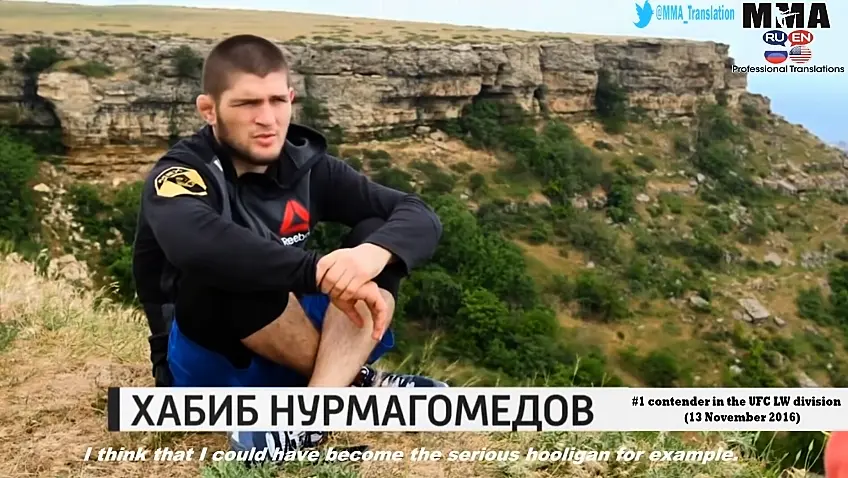 I think that I could have become the serious hooligan for example.
Honest.
He might actually be a psychopath.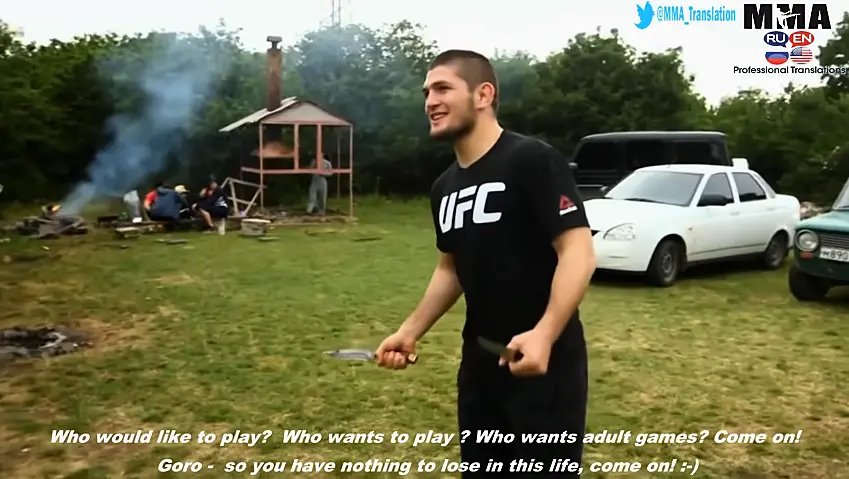 Here he is enjoying a barbeque with his pals, clearly joking... Right?
This picture should be his twitter profile pic.
Khabib regularly battles the urge to punch ugly people.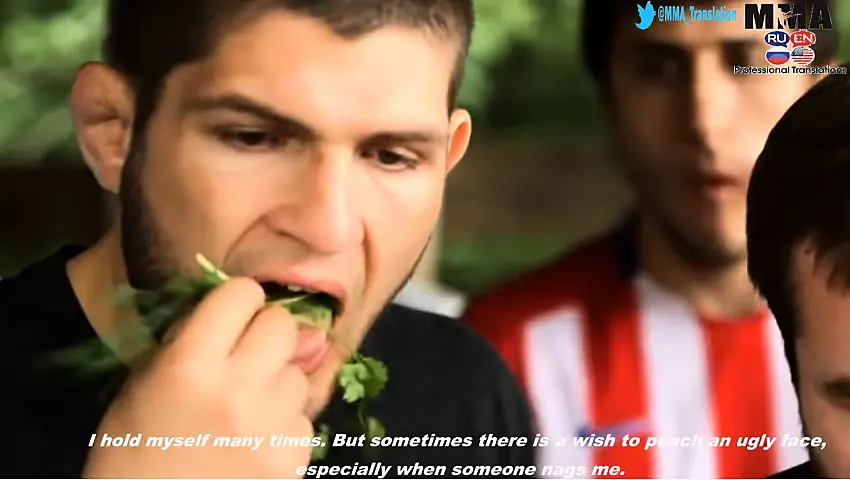 I hold myself many times. But sometimes there is a wish to punch an ugly face, especially when someone nags me.
Again, honest. Replace "ugly people" with "slow walkers" and I do too.
His awful luck with injuries is not a recent thing.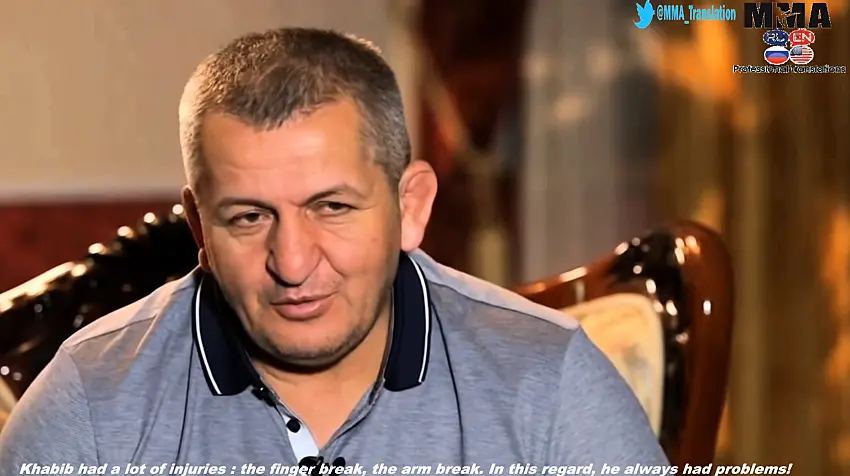 The main reason Khabib is not the household name that he should be and soon will be, is because more recent fans of the sport simply haven't seen him. He has been ravaged by injuries and forced inactivity during his whole life.
A UFC winning streak did not cause an emotional splash.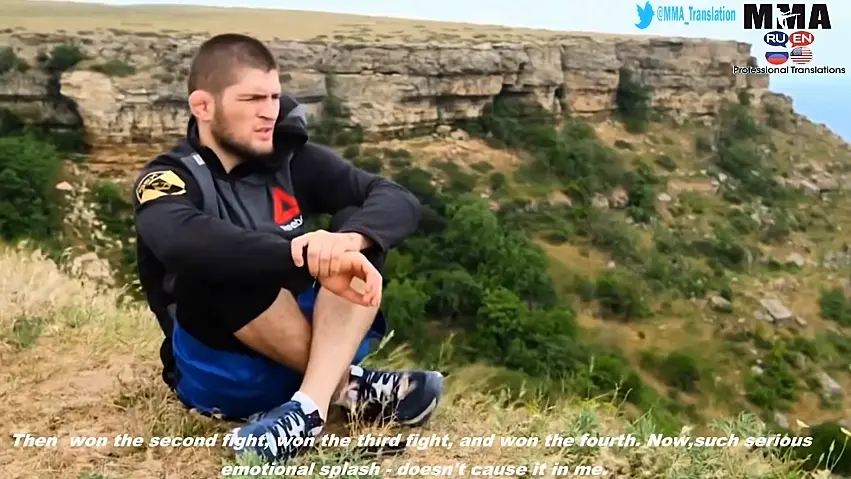 That shows how focused he is on just fighting. Everybody is entitled to an emotional splash now and again, but not Khabib, he just wants the next fight.
The father/son dynamic in Dagestan is kind of sad.
Seems a bit cold. Granted, it's a factor of their religion, but still... Seems a bit cold.
But that feeling does not appear to go both ways.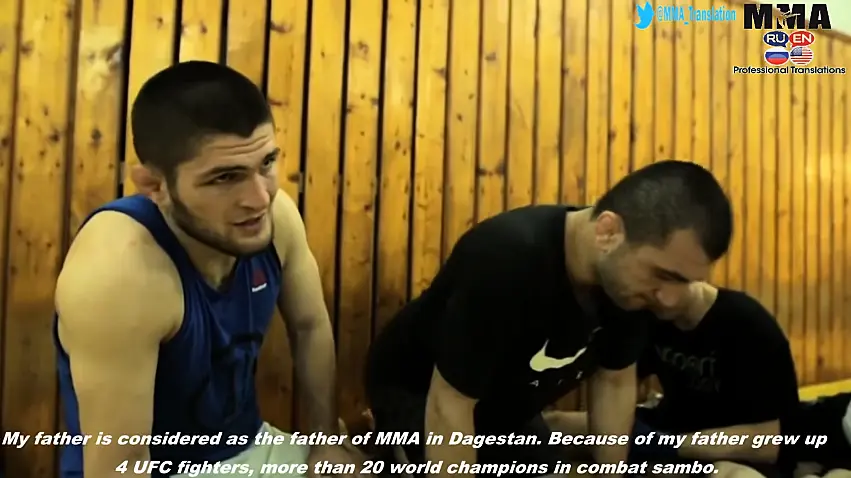 Khabib is certainly proud of his dad, and in general elders in Dagestan are respected without question.
His coaches buy tickets close to the opposition corner and eavesdrop between rounds.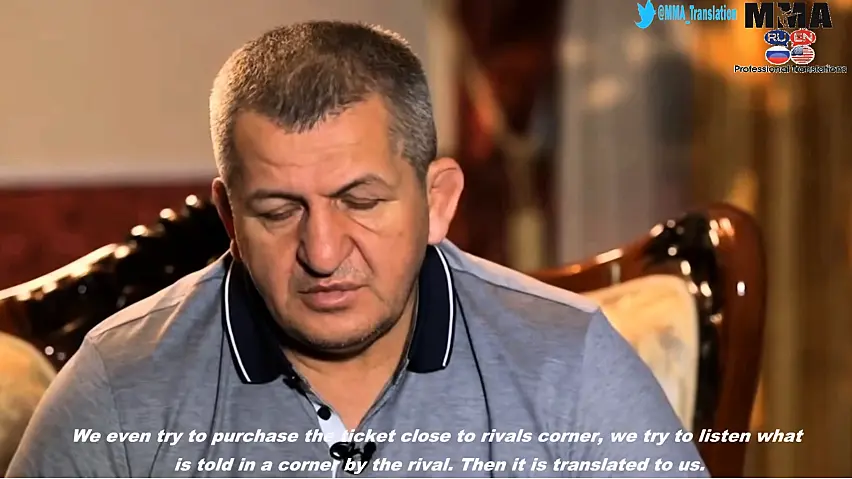 This is very sneaky, and something we assume more coaches do. He says that information given to a fighter is invaluable, so they buy tickets for someone to sit within earshot of the opposition's corner, and then relay that intel.
It's not like he's trying to hide it either.
Khabib Numagomedov's trash talk is fantastic in it's own right.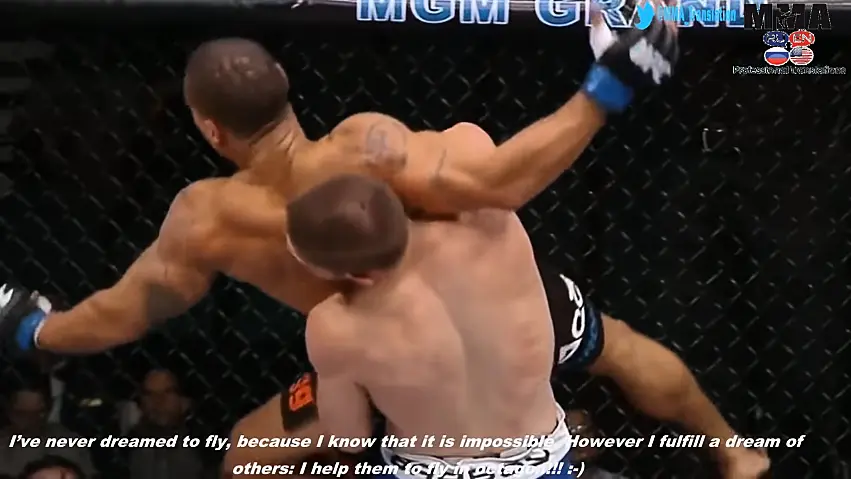 I've never dreamed to fly, because I know that it's impossible. However, I fulfil the dreams of others. I help them to fly in the octagon.
That's quality.
Training and competing is everything, so he compares being injured to being in prison.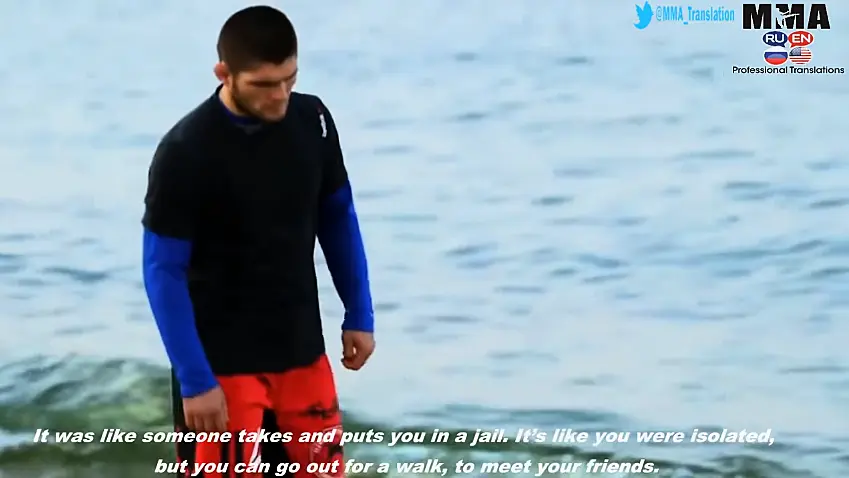 When all you do is train and fight, and there is nothing else, an injury becomes a prison sentence.
And Khabib has spent a lot of time behind bars.
So there you have it. We learned a lot, and we hope you did too, but if you'd like to watch the documentary in full you can do so below.