The chance to see Conor McGregor and Jose Aldo finally go head to head is enough to keep up the interest of almost any sports fan. But just in case you want a bit of extra excitement, then we have taken a look through Betfair's market ahead of Saturday and there's some value to be had.
To make it fair, we've broken it down into two categories. McGregor fans and money fans.
McGregor fans:
Conor McGregor to win in the first round - 4/1 - Get it here
Mystic Mac to strike again? During the extended UFC Embedded last weekend, McGregor gave his prediction. Four minutes was the call going around ahead of UFC 189 and McGregor is in no mood to change that prediction for UFC 194.
A KO or TKO inside the first round would be a stunning finish to what, on paper, looks like an incredibly tough fight to call. However, McGregor is not one to hedge his bets so we won't either. At 4/1, how could you not have a few euro on him once again doing exactly what he predicted?
Money fans:
Fight to go the distance - 11/5 - Get it here
For all the bravado, this is going to be a battle. He may be coming off the back of a 14-month absence but there's a reason Aldo is the best pound for pound fighter in the world. He's not going to give an inch and neither will McGregor. With that in mind, the 1/3 odds on the fight to be stopped does not seem overly tempting. Instead, we'll go with the value of 11/5 for the fight to go to decision.
McGregor's only UFC fight to go the distance did so after he tore his ACL during the bout against Max Holloway. Brimmage, Brandao, Poirier, Siver and Mendes have all stepped up and failed to make it through to the final bell, with only the latter two making it through to the second round.
McGregor's punching and Aldo's much discussed kicking would suggest that one way or another, someone is going down here but it's worth having a look at Aldo's UFC history. In his last seven bouts, just two have been stopped before the final bell.
He hasn't faced a striker like McGregor of course but we'll plump for the ultimate war here and the bout to go the distance.
Conor McGregor to win - 5/1 or Jose Aldo to win - 8/1 - Get it here
A special offer for new Betfair customers that needs to be looked at. The fact that McGregor is favourite is a bone of contention among quite a few MMA fans so, in that sense 8/1 for Aldo (T&Cs apply) is crazy talk.
The featherweight champ who hasn't been defeated in over 10 years. The fact that he's even 11/10 in normal odds seems crazy so don't tell anyone that you're doing it but 8/1 for an Aldo win seems like a good shout.
However, when you can get 5/1 on McGregor in the same offer, perhaps it's best to just go with your heart and go all in on the Notorious.
UFC 194 extra bet: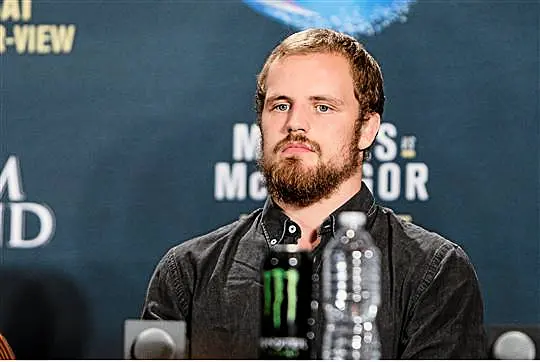 Gunnar Nelson to win - 11/10 - Get it here
The entire card at the MGM on Saturday is stacked. When you have Urijah Faber vs Frankie Saenz on the prelims, you know things are serious on the main card. There'll be plenty of interest in all the fights but for Irish fans, the chance to see Gunnar Nelson get his title ambitions back on track should not be missed.
He goes into his bout against Demian Maia as a slight underdog but we're hoping the Irish crowd on Saturday will give him the extra edge he needs. The defeat to Rick Story last October was a surprise blow to the SBG man but he bounced back against Brandon Thatch at UFC 189. It's not going to be easy but 11/10 for Nelson to give the Irish fans something to cheer seems like a good shout.