Conor McGregor once boasted that he owned every record in the book. And it seems this applies to social media too. A new study into the social media habits of top sports stars has revealed that McGregor is one of the most talked about athletes on the face of the planet and, by a considerable distance, the biggest name in mixed martial arts over the past 12 months.
In a one year period spanning last August until just a few days ago, McGregor generated a staggering 6.4 million global mentions online across social media, various websites and news sites and in doing so generated a staggering social media footprint.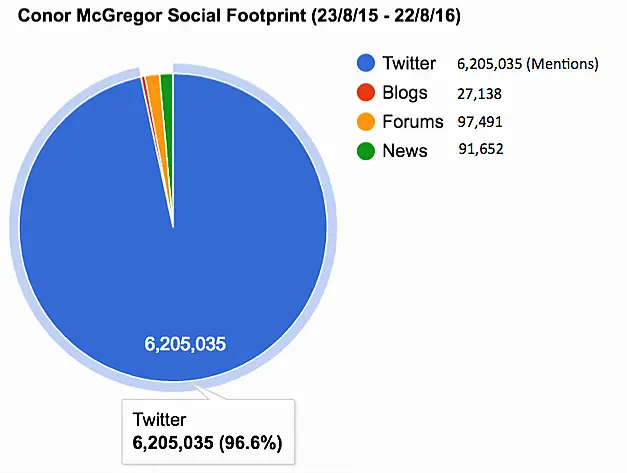 The vast majority of the global interest in the Dubliner came from the United States (40%), while the UK trailed behind with 20%. As you can see from the image below, McGregor appeal spans the length and breadth of the world.
Though he's not massively popular in Russia, it would seem.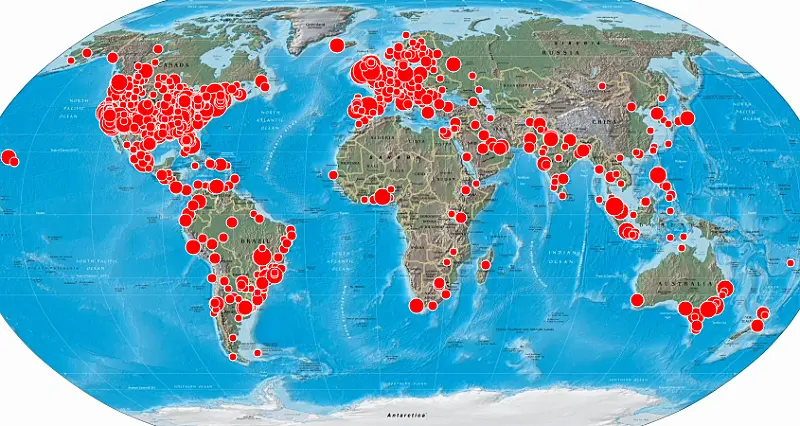 When you study the statistics more closely you can see certain trends appear. For instance, McGregor generated maximum interest in December of last year when he defeated José Aldo for the UFC featherweight title in dramatic fashion and this led to 429,000 mentions in just one night.
Very interestingly, his two bouts with Nate Diaz were also hugely popular but neither reached the analytical heights of the Aldo fight.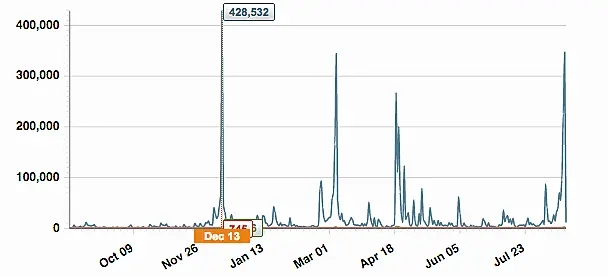 McGregor has said in the past that he's fully aware that his fighting persona can be a divisive one and this is also reflected in the numbers. 18% of his online mentions were apparently overtly positive, while 18% were negative. The middle of this particular venn diagram is a rather large 64% who, apparently, sat right on the fence.
I have decided to retire young.
Thanks for the cheese.
Catch ya's later.

— Conor McGregor (@TheNotoriousMMA) April 19, 2016
As we all know by now, Conor McGregor can generate drama on social media like no one else. His 'retirement' tweet last April was retweeted more than 160,000 times which means that in essense, McGregor is his own PR agency.
His social influence dwarves that of everyone else on the UFC roster - including WWE superstar Brock Lesnar. Over the last year he receieved nearly double the amount of mentions than Lesnar and more than Nate Diaz, Jose Aldo, Jon Jones and Michael Bisping combined.

McGregor even outperformed Usain Bolt this month, despite the Jamaican winning three gold medals in Rio in recent weeks. All this suggests that McGregor isn't just one of the biggest MMA stars in the world, he is one of the biggest sports stars around - full stop.
Whatever happens next for the Dubliner be it a title defence against Jose Aldo, a rematch with Nate Diaz or a lightweight title shot against Eddie Alvarez, Conor McGregor will go into it atop one of the biggest platforms in all of sport.
The above statistics were prepared by Colin Oliver at ORACLE. You can see the full report here.