Khabib Nurmagomedov's return to the octagon looks increasingly more complicated especially given the Dagestani fighter's recent comments about his upcoming NSAC hearing.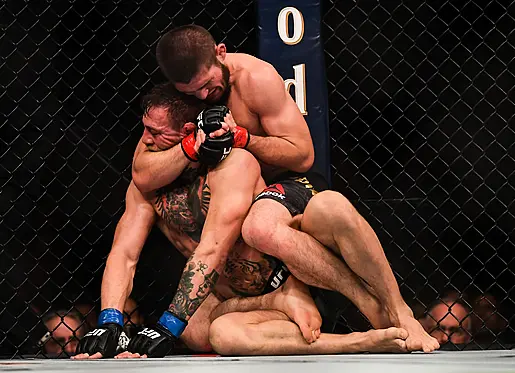 Speaking on BeIN Sports, Nurmagomedov stated that he will not attend the December hearing, which will run the rule over the post fight melee which marred the end of his fight with Conor McGregor at UFC 229:
On December 10 they will meet again and call me but I'm not going.

I just defended my family and my religion. If they want to punish me, they can get all the money I earn, and they can give me 10 years ban. I don't care.

On December 10 they will meet again and call me but I'm not going, I'm not guilty. I started the fight and I finished as a man.

They'll punish the initiator, I won the fight in the rules. After the fight I showed him that what he did before the fight would not be unrequited.
Judging by these words, the current lightweight champion does not appear to be dying to get back into the octagon, at least in Las Vegas.
There have been rumours of a superfight between Khabib and Georges St. Pierre in the works, though there will be pressure on the UFC to show some sort of backbone following both McGregor's and Nurmagomedov's actions after their fight.
At a recent NSAC hearing in which neither McGregor or Nurmagomedov were present a committee decided to release $1 million of Khabib's $2 million purse on the night, with Chairman Anthony Marnell arguing that it would be appropriate to release the funds in order for Khabib to pay his cornermen and team.