There once was a bridge in London that led all the way to the Emirates. And on the bridge there were banners; banners of heroes, of legends, of great man who played for the club they call Arsenal.
Until one day...
One of those great men has to go and spoil it all by signing for the parishes' club Chelsea.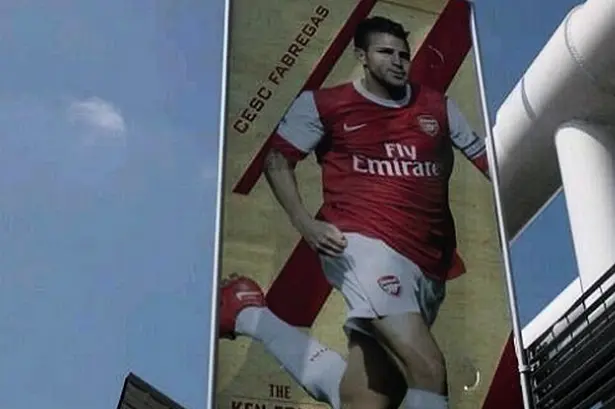 Yes, the post of Cesc Fabregas has been removed from the Ken Friar Bridge in London after someone seemingly took the huff over him joining Chelsea. Seeing as Wenger turned down the chance to sign him, this reaction seems a bit excessive surely?
Fabregas had been alongside other greats such as Charlie George, Dennis Bergkamp and Tony Adams but apparently his eight years of service has been washed away in one swipe of a pen.
hat-tip: The Mirror