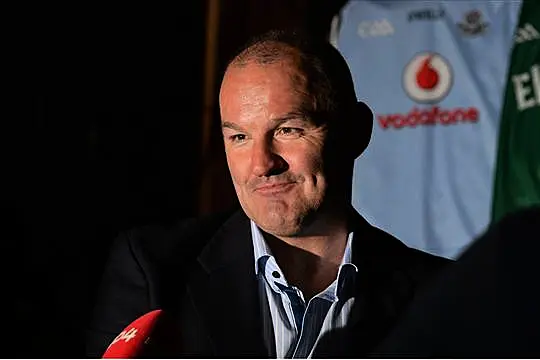 Liam McHale says that he nearly crashed his car when he heard his name included on Peter Leahy's coaching ticket for the vacant Westmeath manager's job, just like Ashley Cole when he heard that he was only being offered £55,000 a week by Arsenal.
The former Mayo player had spoken to Leahy about being involved but had not officially agreed to anything.
Quoted by WestmeathExaminer.ie, here's what McHale had to say:
I nearly crashed the car when I heard my name mentioned on the radio when it was reported that Peter was rejected for the Westmeath position.

I was coming back from training with St Brigid's when Brian Carthy came on the radio at around 11 o'clock. I couldn't believe it when I heard my name read out in connection with the Westmeath set-up.

I met Peter yesterday (Wednesday) and I said I'd think it over for a few days. I had spoken to him a couple of times on the phone before that – just casual talk, trying to organise a meeting. But when I met him, I never said I was coming on board.
Leahy was proposed as manager at a Westmeath county board meeting with McHale's name being mentioned as part of his backroom team. However, the nomination was not supported, being defeated 24-19.
McHale was part of Kevin McStay's backroom team when he was proposed for the Mayo job recently.
Picture credit: Matt Browne / SPORTSFILE