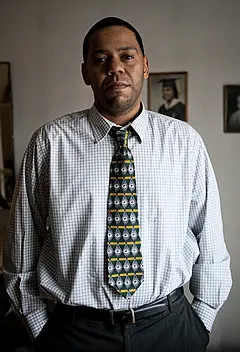 Nobody likes a sore winner. Yesterday, as Chicago went into combustible mourning for its football team, Packer fan John Stone decided it would be a good day to turn up to the used-car dealership where he worked wearing a Packers tie. Not so smart. Stone was fired after refusing after multiple ultimatums from his boss to take his tie off.
"I was just showing my love for my team and it was a nice, smart tie that matched my clothes — none of the customers minded: they had a sense of humor about it," Stone told the Chicago Sun-Times. As his boss said "If he loves the tie more than his job, he's welcome to keep wearing it — elsewhere."
He should have taken the tie off. You know how Bears fans are.
[youtube]http://www.youtube.com/watch?v=d32OeqbYbHg&feature=related[/youtube]