The proud county of Meath looks set to usher in a new dawn in Ireland; one where a man can hop aboard Europe's second biggest roller-coaster, and propel himself at 105 miles an hour around a theme park in Ashbourne.
Tayto Park have released an artist's impression of what their new attraction will look like, and it's pretty massive..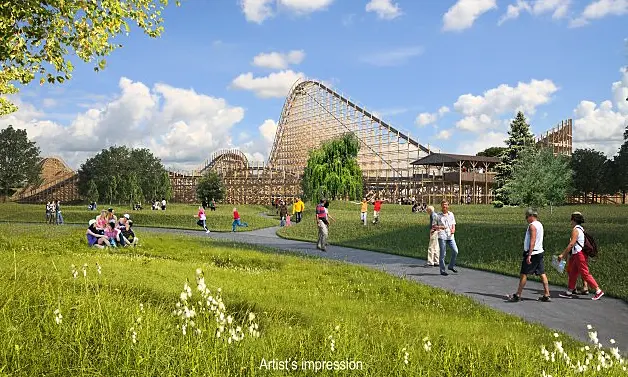 This monstrosity could potentially spell the end of Funderland.

The project was given the green light by Meath Co. Council: Good news for anyone who likes theme parks or vomiting.
Pictures: pedersenfocus.ie