Ireland have started their campaign with two defeats in the pool. The losses to South Africa and the USA were both expected based on rankings.
Ireland's next game is against Kenya and, obviously, if they want to qualify for the quarter finals they'll need to win that game. In fact they'll need to win it by a decent margin.
The two best 3rd place teams will qualify for the quarter finals with teams ranked on points earned and then points difference. With teams getting three points for a win and one for a defeat, Ireland will end up on 5 points if they beat Kenya.
Argentina will likely beat Korea in Pool A to qualify. Whether that is as winners or not depends on the other game between New Zealand and Australia.
An Australia win would see all three go through. A New Zealand win and Australia will finish in 3rd place. They currently have a healthy points difference of +27 so ideally we'd like New Zealand to win by a lot.
Pool B is a little simpler. Great Britain and Fiji have qualified. Canada and Japan play tomorrow with the winner of that finishing third. Currently they have a points difference of -38 and -39 respectively so a tight win for either of them would be helpful for Ireland.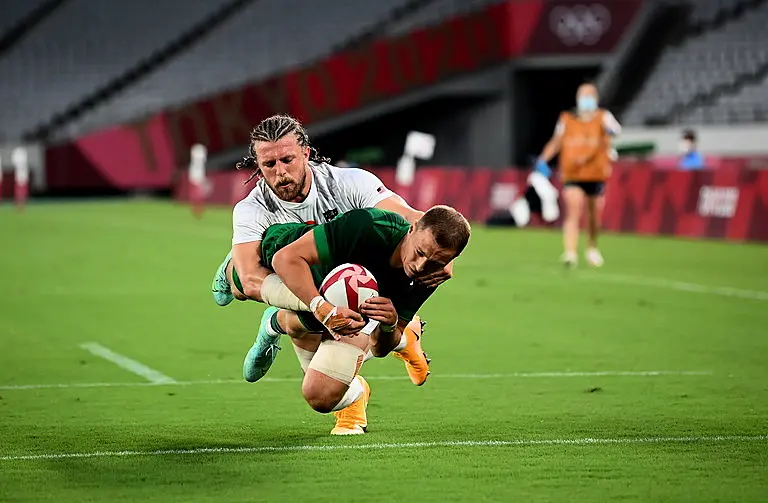 Our current points difference is -21. Kenya's is only -14 and they've run both South Africa and the USA close in their games so far. A win for Ireland is not guaranteed of course, but it is required if Ireland are to progress to the quarter finals.
The Canada v Japan game is first up at 01:00 tomorrow morning. The pool A games follow so Ireland (and Kenya of course) will know exactly what they need to do in their last pool game at 03:30.
The most likely route to the quarter finals is a tight win for Canada or Japan and a win for Ireland.
We have a points difference head start of 17/18 over them going into the final pool games. Let's keep our fingers crossed.