The trend of hiring former players as managers at big clubs is becoming increasingly prevalent in the world of football, but what if every Premier League team was forced to go down this route?
We've had a look at who could be appointed if that was indeed the case.
A couple of rules here. The manager in question had to spend at least four years of their playing career at that club, while we have also tried to select ex-players who have had some sort of coaching experience.
While we have went with the best man for the job on occasion, many of the selections came about based on what would we would find the most entertaining. Here's what we came up with.
Arsenal - David O'Leary
It's time to get David O'Leary back in the game. The Irishman had a massively successful spell at Leeds United at the turn of the century, but he has not managed in Europe since his spell at Aston Villa which ended in 2006.
Mikel Arteta is doing a good job at the minute, but has he ever brought a club to the Champions League semi-finals? We think not.
Other contenders: Mikel Arteta, Tony Adams
Aston Villa - Steve Staunton
Another Irishman that has been out of management for too long, we would love to see what Staunton could do with Jack Grealish, Ollie Watkins, and co.
Stan spent a total of ten years of his playing career at Aston Villa, so he knows the place inside out. As part of the last Villa squad to win a major trophy (League Cups in 1994 and 1996), he can bring that winning pedigree back to the club. As long as there are no trips to Cyprus that is.
Other contenders: Gareth Southgate, Juan Pablo Angel
Brighton & Hove Albion - Terry Connor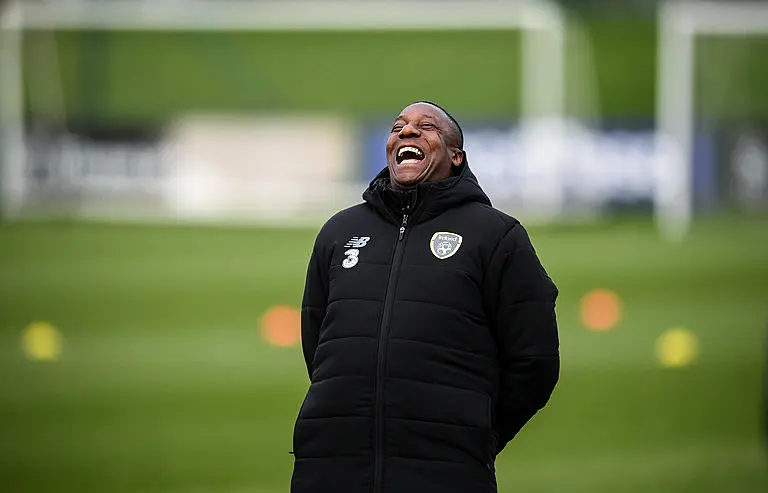 TC, as he is affectionately known, had only one crack at the main job at a club, taking over at Wolves after Mick McCarthy was dismissed back in 2012.
He might not fancy following Mick to Cyprus, so he will have to do with the Brighton job instead. Connor had a four-year spell as a player at the club in the 1980s, scoring 51 goals in 156 league appearances.
Other contenders: Glenn Murray, Jimmy Case
Burnley - Graham Alexander
The pickings were fairly slim for this job, but the standout option was without doubt Graham Alexander, who was recently sacked by League Two side Salford City.
Even though we assumed Sean Dyche had been at Burnley since the 1970s, he never actually played for the club.
Other contenders: Ben Mee, Phil Bardsley
Chelsea - Frank Lampard
Frank Lampard had less of a managerial pedigree than most of the names on this list, but was actually given the job.
The jury is still out on whether or not that was the right call.
Other contenders: John Terry, Claude Makélélé
Crystal Palace - Alan Pardew
Whisper it softly, but we're actually starting to miss Alan Pardew in the Premier League. There's just something so entertaining about a manager with so much self belief despite a relatively brutal track record.
Still, he did guide Crystal Palace to an FA Cup final having also played for the club. If we're replacing Roy Hodgson, why not get in one of the other veterans of the English managerial merry-go-round?
Other contenders: Julian Speroni, Clinton Morrison
Everton - Phil Neville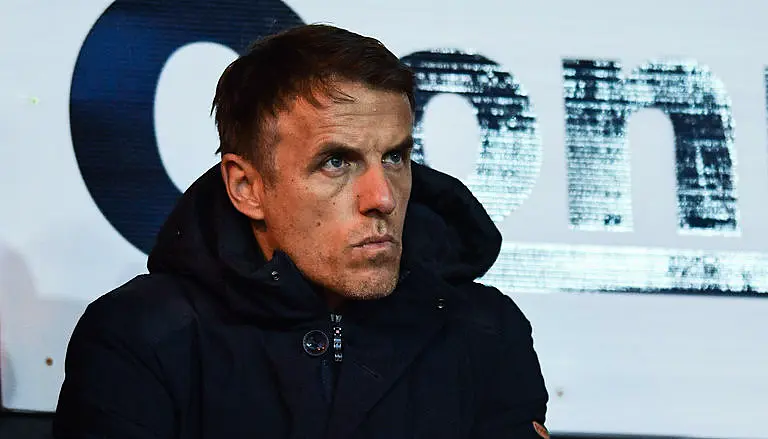 Could you imagine how much Everton supporters would hate to have Phil Neville as their manager? It would be box office stuff.
The David Brent of football management would come out with some zingers if he was forced to attend multiple press conference every week.
Other contenders: Duncan Ferguson, Tony Hibbert
Fulham - Luís Boa Morte
If you have been following the coaching careers of cult 00s Premier League footballers, you will have noticed that Luís Boa Morte has assembled quite the CV.
His only gig as a manager came in a short stint with Portuguese side Sintrese, but Boa Morte has coached at the likes of Sporting Lisbon, Maccabi Haifa, and Everton.
Scott Parker is also eligible for this job, but we reckon Boa Morte would be better craic.
Other contenders: Scott Parker, Brede Hangelaand
Leeds United - Lee Bowyer
Lee Bowyer is surely the natural successor to Marcelo Bielsa? The Argentine has the side playing some brilliant football, but Bowyer knows how to do a job for Leeds in the Premier League.
Having already managed one former club in Charlton Athletic, a stint at Elland Road seems like an inevitability.
Other contenders: Gary McAllister, Mark Viduka

Leicester City - Neil Lennon
Neil Lennon has already replaced Brendan Rodgers in one job, so he may as well do the same here.
Lennon had a very successful stint as a player at Leicester City, winning two League Cups before following Martin O'Neill to Celtic.
Other contenders: Muzzy Izzet, Robbie Savage
Liverpool - Steven Gerrard
There was only going to be one choice here. Gerrard has had a decent spell in Scotland and looks capable of ending Celtic's dominance n the country over the coming months.
Many assume he will end up at Liverpool eventually, and while that is by no means a given, it makes too much sense to ignore for this article.
Other contenders: John Barnes, Sami Hyypia
Manchester City - Joey Barton
We could have gone with Vincent Kompany here, but could you imagine how much fun it would be to see Joey Barton in charge of Manchester City?
He would be reacquainted with Sergio Aguero, teach Kevin De Bruyne how to pull strings in midfield, and add some much needed steel to the defence. Make it happen.
Other contenders: Shaun Goater, Vincent Kompany
Manchester United - Ole Gunnar Solskjaer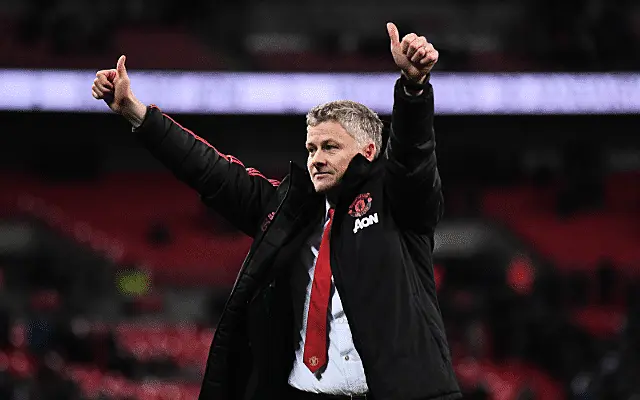 A manager whose only experience comes in Norwegian football and getting sacked by Cardiff City? This one is too far-fetched surely?
Other contenders: Roy Keane, Give it Giggsy
Newcastle United - Nolberto Solano
This one just feels right.
The current manager of the Peruvian U23 side, Nolberto Solano is ready to return to the Premier League. We can't imagine it would be any less entertaining than watching a Steve Bruce team, so we're all for it.
Other contenders: Alan Shearer, Craig Bellamy
Sheffield United - Chris Wilder
Chris Wilder is Sheffield United through and through. A native of the city, he started his playing career at The Blades before bouncing around a number of different clubs.
He then managed to work his way up to the managers job at the club having started out in non-league football.
Other contenders: Phil Jagielka, Billy Sharp
Southampton - James Beattie
Is James Beattie's only managerial experience a one year spell in charge of Accrington Stanley that ended in 2014? Yes.
Does that matter? Definitely. It would be funny though.
Other contenders: Shane Long, Francis Benali
Tottenham Hotspur - Chris Hughton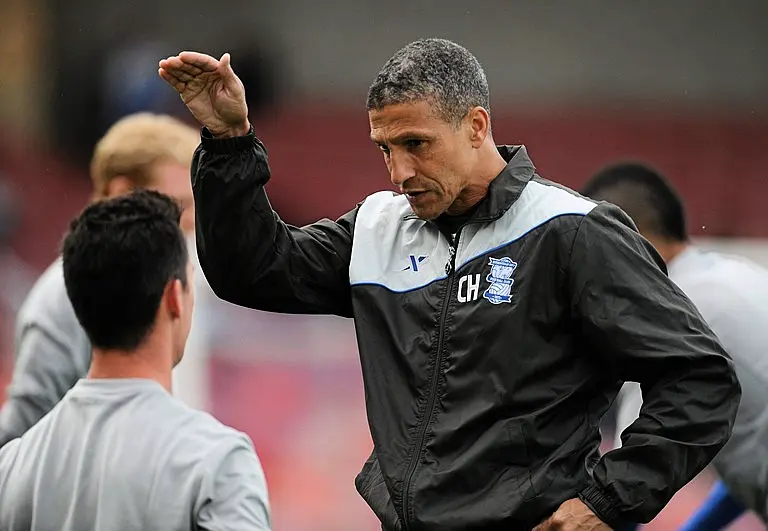 Chris Hughton has been screwed over countless times in his managerial career, so there was no way we could overlooked him for this one.
The former Ireland international spent nearly his entire playing career at Spurs, making over 300 appearances.
Other contenders: Robbie Keane, Jamie O'Hara
West Brom - Bryan Robson
One of the few names on this list with a sizeable managerial resumé, Robson started his playing career at West Brom before moving to Manchester United for a then British record fee of £1.5million in 1981.
He would return to manage the club for a couple of years in the 00s, but has been out of the job since resigning as Thailand manager in 2011.
Other contenders: Scott Carson, Yousouff Mulumbu
West Ham - Tony Cottee
Tony Cottee hasn't had a managerial job since leaving Barnet in 2001, but if David Moyes can get two spells in charge of your club, Cottee is surely worth a go?
Other contenders: Mark Noble, Carlton Cole
Wolves - Kenny Miller
Kenny Miller has already taken his first steps into football management, acting as player/manager at Livingston for two months before taking up a couple of assistant roles in Australia.
That certainly sounds like the CV of a manager who could be hired by a club with Champions League aspirations.
Other contenders: Andy Keogh, Andy Gray