The Argentina squad recognised the ordeal which families of the missing ARA San Juan submarine are going through before Saturday evening's game against Ireland at the Aviva.
The submarine, which has a crew of 44, has been missing in the south Atlantic since November 15th. After last night's game, Argentina head coach said he and his players felt it was an important gesture.
For us it was a very important way of supporting the families.

It's a really hard moment they are experiencing. The passion the players showed it was part of that emotion.
Before the playing of the Argentinian national anthem, there was a moment's silence for the missing crew members. Santiago Garcia Botta and team captain Agustin Creevy also held a Pumas jersey bearing the number 44.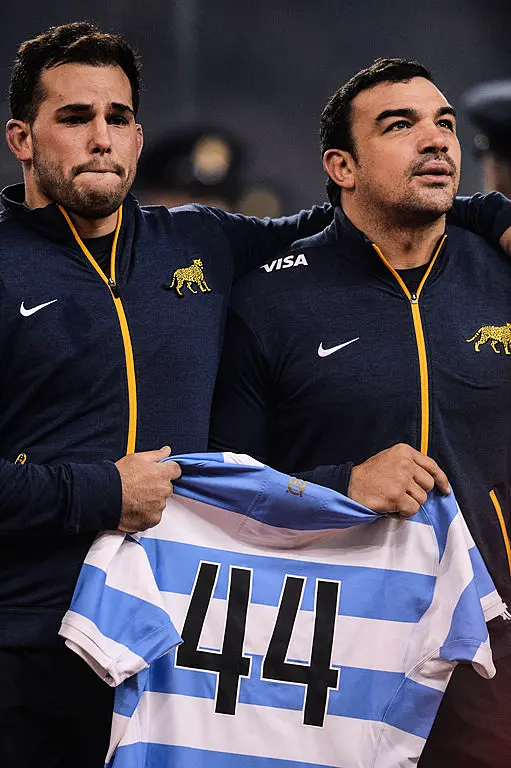 Photo by Piaras Ó Mídheach/Sportsfile