Lovers of obscure sporting memorabilia take note, your Christmas list is about to get significantly more full. Five teams in Australia's National Rugby League have agreed a deal to adopt jerseys inspired by Marvel Comic characters for one round of the NRL.
The deal will see the Roosters play as Captain America, the Dragons as Iron Man, the Raiders as Hulk, the Cowboys as Thor and the Sea Eagles as Wolverine.
Beginning on the 1st of August, Round 21 of the NRL is going to be known as the Marvel Super Hero Round and, as well as some rugby taking place, there's going to be plenty of super hero inspired activity. We can only imagine how much the young rugby league fans of Australia are looking forward to that weekend.
Depending on how much of a traditionalist you are, these are either disgustingly garish interlopers that have no place on a sports field or the most desirable items of clothing ever produced. We're edging towards the latter.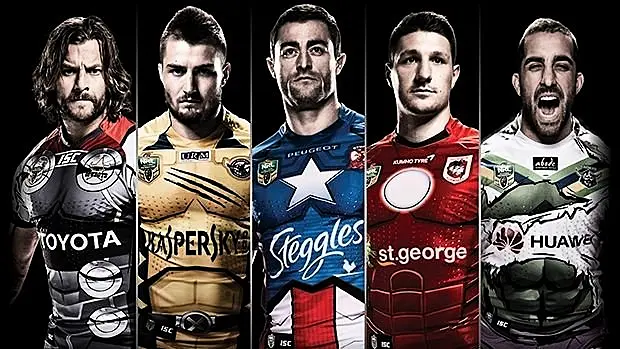 [NRL]