Back in the early 2000s, the IRFU tried to get rid of Connacht until the protests forced a climbdown. How different things look these days. In light of Robbie Henshaw's move, it's time to look at the greatest Connacht players to play for Ireland.
We have sought to balance contribution to the province and the payer's efforts in an Ireland jersey when compiling the top 10.
10. Jim Staples
One of the London Irish players who lined out for George Hook's Connacht team in the very early 90s, Staples earned a raft of caps for Ireland at full-back in the first half of the 1990s.
Played for the Exiles from 1992-93 onwards.
9. Simon Geoghegan
Needs no introduction, Geoghegan only played a couple of years for Connacht in the early 90s before the IRFU decided to ruin the westerners by introducing the Exiles, a fifth province incorporating English-based Irish players.
8. Robbie McGrath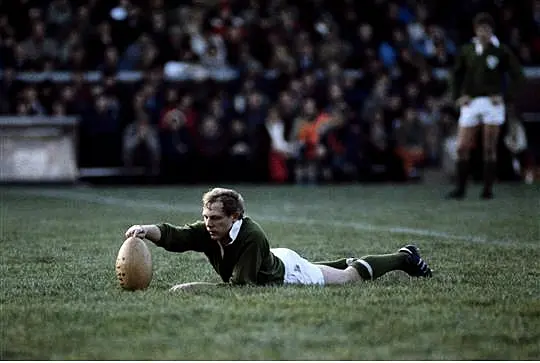 Dublin-born scrum half during the late 70s and 80s, McGrath played every game in the famous 1982 championship, Ireland's first Triple Crown in 33 years. Last played for Ireland in 1984.
7. Noel Mannion
Ireland No.8 during the late 80s and early 90s, Mannion is behind - in our view - the greatest try celebration of all time, the patented 'dead dog' after his iconic match-winning try in Cardiff in 1989. He wasn't pretending to anyone that he wasn't anything other than completely knackered after that run.
Because that try is shown the whole time, we've posted his second try against Japan in the 1991 World Cup.
He last played for Connacht in 1996.
6. Robbie Henshaw
Still a novice in international terms, Henshaw has nonetheless stepped into Brian O'Driscoll's shoes, won a Six Nations title, played in a World Cup and become an ever present.
Played for Connacht between 2012 and 2016.
5. Mick Molloy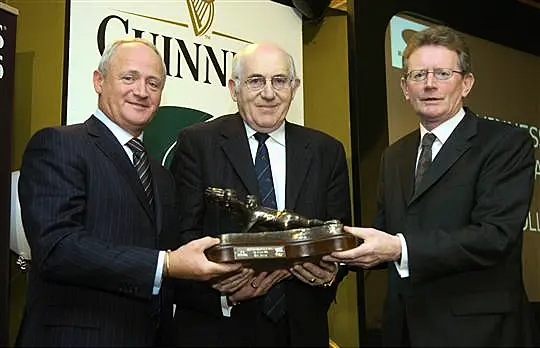 A Galway man who later served as team doctor to the Irish team and a medical advisor to the IRFU and the IRB. Molloy earned 27 caps for Ireland (plenty in that era) between 1966 and 1976. His appearances became more infrequent after 1971.
4. Ciaran Fitzgerald
The most decorated Connacht player of all possibly, Fitzgerald captained Ireland to the 1985 championship and was part of the success three years previously. He coached Ireland during the 1991 and 1992 seasons.
Also a Galway underage hurler.
3. John O'Driscoll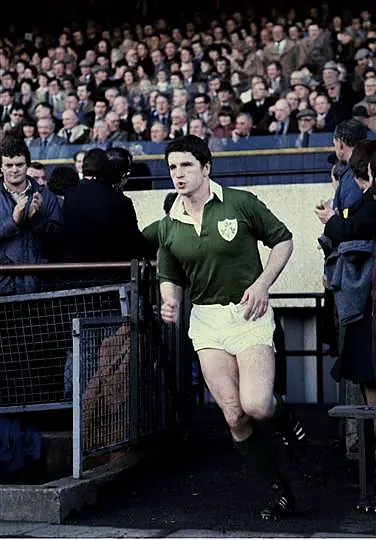 Back in the 1980s, the IRFU gave struggling Connacht a leg-up in the unloved inter-provincial championship by insisting that English-born Irish players lined out for Connacht.
O'Driscoll was a brilliant flanker who was part of the 1982 Triple Crown winning side and also earned selected for the 1980 and 83 Lions.
Speaking to us, Noel Mannion paid a massive tribute to the effort O'Driscoll put into playing for Connacht.
John O'Driscoll was just a legend to play beside. I mean the effort he put in for Connacht rugby was just unbelievable. Even when he was an Irish international and when he was a British Lion, he was still flying over to Galway on dreary days to play, now that's when you flew into Dublin and you drove by Maynooth, Kilcock, through all the crap and traffic on the way down. He was a massive servant. Huge.
2. Eric Elwood
Mr. Connacht rugby for the past twenty years, Elwood was parachuted into an Irish team that was on a seemingly never-ending losing streak during the 1993 Five Nations and immediately guided the team to two wins in a row in Cardiff and then, sensationally, at home to England.
He was Ireland's first choice fly half until 1997 and thereafter battled for the No.10 spot with David Humphries.
1. Ray McLoughlin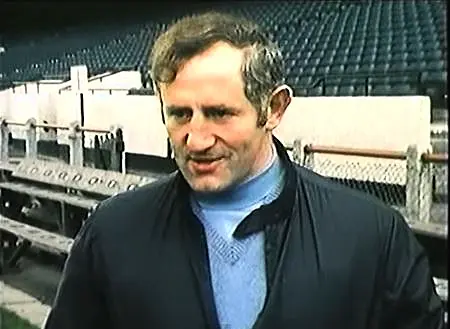 Frequently cited as one of Ireland's greatest ever props, McLoughlin was selected for two Lions tours, in 1966 and 1971 and was an ever-present on Ireland's reasonably successful side of the early 1970s, which was unbeaten in 1972 (Wales and Scotland wouldn't come to Dublin though) and won the Five Nations title in 1974 (read about that title victory here).