As the day for Ireland's meeting with the All Blacks finally arrives, some fans of Joe Schmidt's side may begin feeling a little less assured of a second famous win against rugby's dominant force.
This is not the case with former Wales captain, Sam Warburton.
A player with no shortage of first-hand experience regarding what New Zealand can do, the recently retired Warburton remains adamant that today is going to be Ireland's day.
Writing in his column for The Times, the man who captained the British & Irish Lions to a drawn series against the All Blacks makes no bones about it; "Why do I think Ireland will win? It is because they are so tactically astute."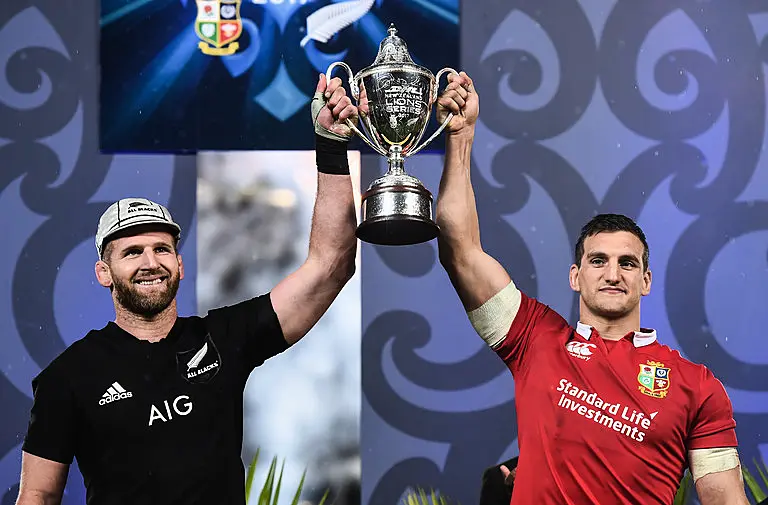 In a remarkable rugby career cut tragically short due to injury, Warburton has an even greater amount of first-hand experience with Joe Schmidt's Ireland.
Describing them as a "well coached" team, the 30-year-old also highlighted how fastidious they are in their preparation.
"They analyse teams well and then break them down accordingly because of that," Warburton believes.
"They go into great detail. And they have very intelligent players to execute their plans, as well as a nasty edge when needed."
Describing Ireland as the toughest opponent he ever faced with Wales in the Six Nations, Warburton singled out one Irish player who particularly impressed him during the most recent Lions series.
"Take the tight-head prop Tadhg Furlong. He is just so good," Warburton noted of the Wexford man.
"He is intelligent, he can scrummage. He can basically do everything. He is the best tight-head that I ever played with."
A considered appraisal of what both Ireland and the All Blacks do best, you can read the entirety of Sam Warburton's here and decide for yourself whether or not he has got this prediction right.