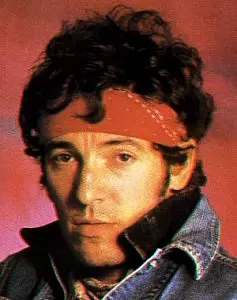 Brian O'Driscoll might be down in New Zealand, staring at beer bottles, but he's still entertaining bored cubicle-occupiers over the internet
Today O'Driscoll disclosed his favorite Springsteen song to the masses. Born To Run? The River? 10th Avenue Freezeout?
Nope.
[youtube]http://www.youtube.com/watch?v=eB453G1ggpo[/youtube]
It's a controversial song and not exactly the kind of tune you'd listen to get psyched for a pummeling at the hands of the All-Blacks. O'Driscoll always struck us as someone with an iPod full of Stereophonics and Muse, but maybe he's actually listening to Pete Seegar and Public Enemy on the team bus.
Of course, it didn't take Irish media luminaries long to chime in with their favorite Springsteen. 'There's Only One Red Army' writer Eamon Sweeney went for 'Born To Run' while Una Mullally, the Gareth Barry of Irish journalism, went for 'Dancing in the Dark'.
They're all wrong. It's Hungry Heart, natch.
[youtube]]
O'Driscoll was also kind enough to divulge some of Michael Cheika's musical tastes. Turns out his former boss is a 'closet Faithless fan'. Our respect for him dropped about 25%.