Dylan Hartley is no stranger to missing major rugby events due to his poor discipline. Two years he missed the Lions tour of Australia after being sent off in the Aviva Premiership final for calling referee Wayne Barnes a "fucking cheat".
Now the Northampton hooker's chances of playing at this year's World Cup are in jeopardy.
He has been cited for allegedly headbutting Saracens' Jamie George during the Aviva Premiership semi-final on Saturday. You can see Hartley make a movement towards George at around the 13 second mark of the video. The incident is also highlighted in the image below.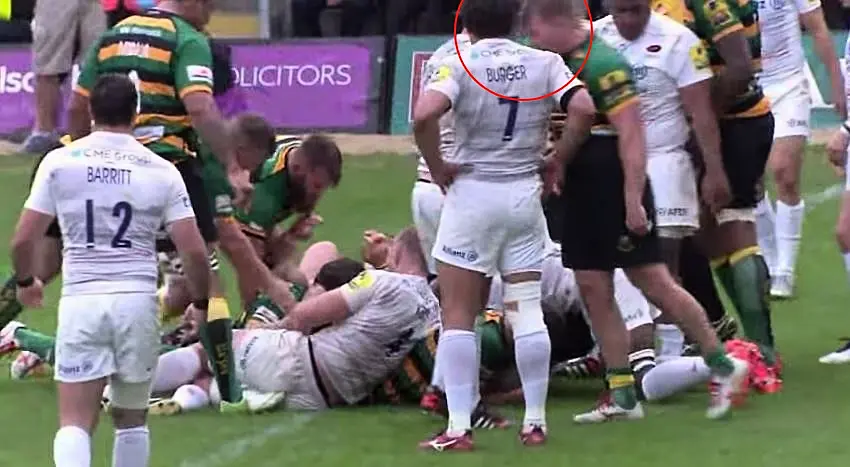 At the very least, it is expected that he will miss England's three World Cup warm-up matches. They play France on August 15th, have a return match against the same opposition the following week and then face Ireland on September 5th.
The real problem for Hartley could be Stuart Lancaster who may have become weary of the 29-year-old's inability to stay out of trouble on the pitch.
He faces a disciplinary committee on Wednesday evening which is likely to look unfavourably on his repeat offender status.