It's coming up on 12 months without a game for Eimear Considine. Due to the Covid-19 pandemic, the last time she played was in the Six Nations against England in late February.
Last week, cloud began to lift with it announced that the Women's Six Nations tournament would take place in a condensed format in April. There was a bit more confidence about when the Irish women's team would play again.
"It's a long season just training," says Considine, speaking at the launch of the Aviva Mini Rugby Virtual Skills Hub.
"I think we have [had] 18 or 19 camps with no season in mind, so it's pretty tough to stay motivated.
"Even this weekend, having the fixtures announced, there's such a bite among the team and there's so much more competition when there's jerseys up for grabs. It really does change everything. It was great to be back in.
"You learn lots from training but you learn most from games. You have to take the positives in that there's not many people that have the pleasure of training at the moment. We're one of the few groups that get to train.
"We train out in the HPC (IRFU High Performance Centre), so it's phenomenal. We get to do our gym sessions, get to come together as a group. We're getting weekly Covid tested. There's so much put in place to allow us to train."
Though they know the window for this year's Six Nations, there is far less certainty about when their World Cup qualifiers will be played. Ireland were due to play their qualifiers last year but they were postponed. The tournament is due to be played this September in New Zealand.
"I think they've pencilled them in for March," says Considine of the qualifiers.
"The Six Nations is usually in permanent marker but at the moment, everything is pencilled in with an eraser close by.
"We haven't got official dates. We haven't got official venues. We haven't got official opponents. We know that it is very soon. We have something to build towards. It makes training in the cold and the snow a lot easier."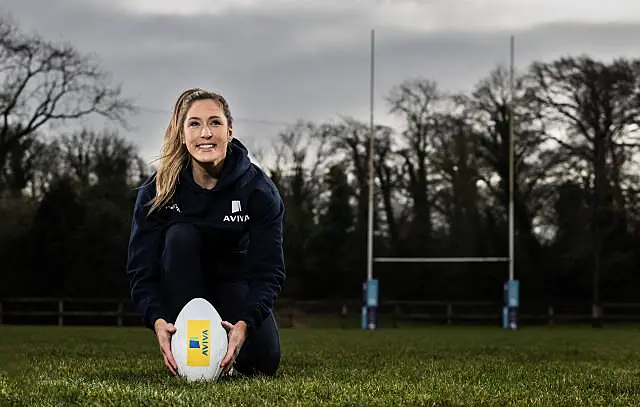 Pictured is Irish rugby star Eimear Considine, who has teamed up with legendary Irish International Ronan O'Gara to launch the Aviva Mini Rugby Virtual Skills Hub, which will take place over next week's mid-term break from Monday 15th to Friday 19th February 2021. Mandatory Credit ©INPHO/Dan Sheridan
When it was announced in January that the women's Six Nations was being postponed but that the men's would be going ahead, there was no feeling of frustration for Considine.
"At the end of the day, we are amateurs - we have to be real about it," she says.
"We all have jobs. It's high risk environments that a lot of us are in. We have girls that work in ICU. You have to take that into consideration, realise that it's the men's livelihood.
"Financially, we don't fill stadiums. Financially, the men are the ones that do that. They bring in a lot of the revenue. You have to be realistic and realise that these are unprecedented times. We're lucky to be playing."
The 29-year-old can see both pros and cons about the Women's Six Nations being held at a different time of year to the men's.
"The positive would be that it's a standalone fixture and the women would get a lot more coverage," she says.
"The men will always get more media coverage, that's just the way it is and more people will watch the men's game. But if the women's game is the sole international fixture on a given weekend then people will watch it.
"The negative then is that people often watch the men's game and then roll over to watch the women while they're there. When the French come over for the men's, they're phenomenal and they're always heard at the women's game. The same goes for when Irish fans travel if our games happen to be close by to the men's game. So you do get people coming to our games just by them being on the same weekend.
"It'd be warmer weather for sure, so that's always a good thing. But look I think from a media [perspective], I think a standalone fixture would be a positive that would benefit women's sport."
Aviva's Safe To Dream Team online skills hub aims to improve access for young people on their sporting journey within clubs or at home. To take part, and to be in with a chance to win prizes for your family or kit for your club, and receive discounts on your car and home insurance, families and clubs across Ireland are invited to sign up at www.aviva.ie/safetodreamteam.
Featured image by Ramsey Cardy/Sportsfile