Between a full pre-World Cup training camp, over 500 minutes of game time at the tournament and some brutal conditioning seasons awaiting him upon his return to Leinster, Garry Ringrose reckons his current fitness levels have rarely been better.
And it shows.
The Irish centre is sitting in an Aviva Stadium suite just a few days after he finished their Heineken Cup clash against Lyon with a remarkable eight defenders beaten and three clean breaks. He has already scored six tries in the tournament this season and his form ensures he is set to be an integral part of Andy Farrell's new look Irish team ahead of the upcoming Six Nations.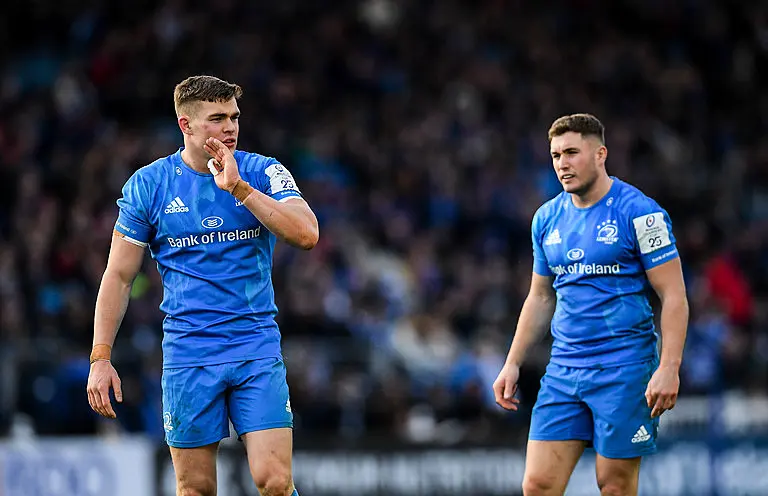 A hamstring injury hampered his progress in 2019 and Ringrose credits the unusual makeup of his season so far as reason for his current condition.
"After Glasgow, we had two weeks off after the Pro14 season last year. The World Cup was a new experience for me and I found it great being able to spend a prolonged block with the Irish S&C team, on a fitness and physical side of things.
"Being able to work day in, day out with them and have targets. Build and build on that.
"Some times in previous years I have gone on a summer tour with Ireland and you have four weeks off after that, then you are back in.
"The way the season starts you might only get two or three weeks of pre-season, if even. Then you are straight back into games.
"I really enjoyed being able to get that eight to twelve-week block of consistent S&C, fitness and strength aspects. It was only a short turnaround between the World Cup finishing and starting up in Europe with Leinster. In terms of match fitness, it just rolls on. I think it has benefited me."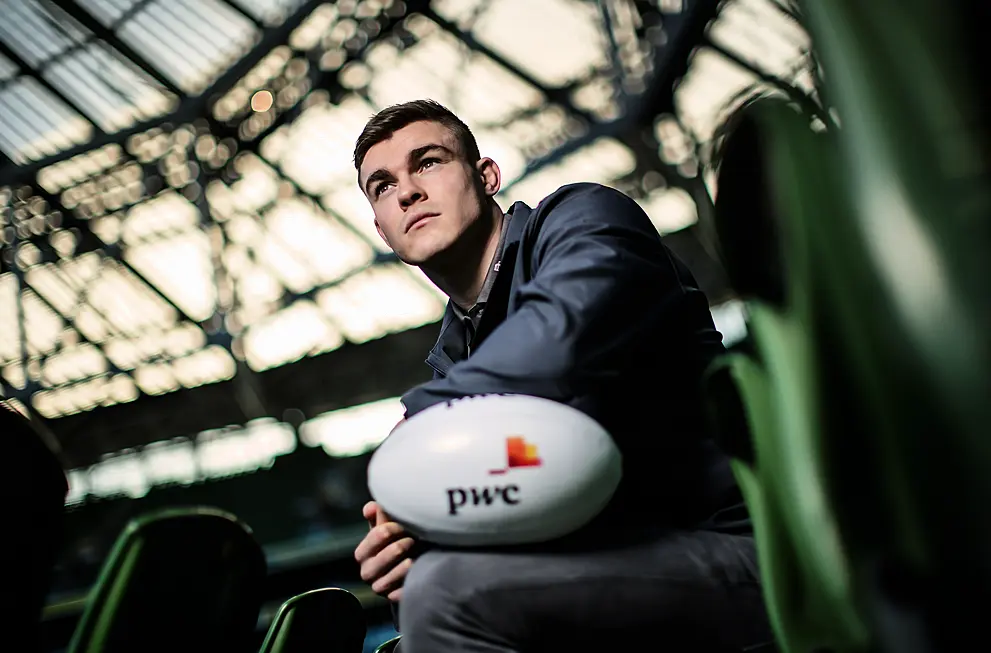 The 24-year-old credits Leinster's coaches for suggesting a short holiday after his return from Japan. That fostered freshness and a hunger for a busy stint in blue.
That is the physical side of things, then there is the mental. The World Cup shadow still looms large ahead of the Scotland fixture but Ringrose is ready to use that hurt as fuel this February.
"It is motivation. Losing is not nice. Just as much as a taste of winning drives you to keep on winning, losing definitely leaves a sour taste and ultimately you don't want to go back to that feeling," he explains.
I wouldn't pay attention to media really but I saw a quote, I think Andy Farrell said it, 'evolution not revolution.' I think that is pretty accurate. Whatever is going well and having a positive impact on our team, we keep that going. To evolve in other areas, we need to get better. It is as simple as that really.
At Leinster, Ringrose returned under a new captain. Johnny Sexton will also lead the new Ireland team too. For Ringrose, that represents an exciting prospect and an opportunity.
"He has been brilliant. When Isa left he was one of the great leaders, one of the best leaders Leinster have had. There was no dispute as to who the next man to take up the mantle was.
"Johnny has been brilliant since the moment he took over. He is obviously an incredible player and what he has achieved, but one of his best talents or strengths is getting the best out of the people around him. Driving standards of the group."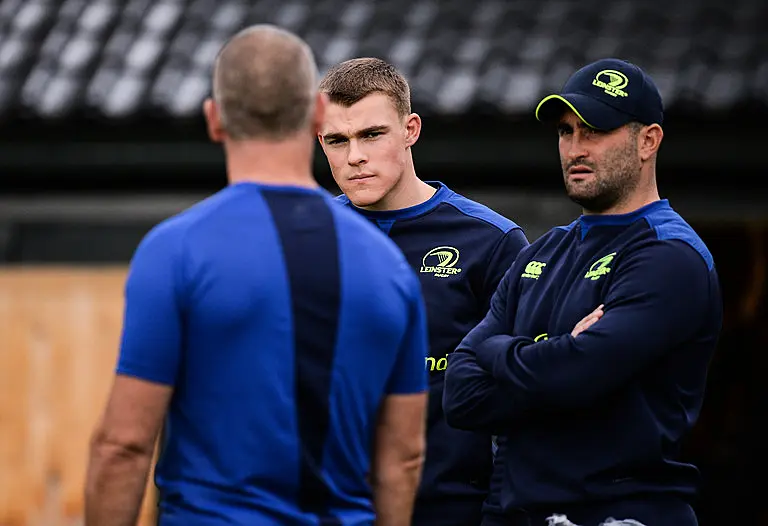 A self-confessed introvert, recently Ringrose has been working with Stuart Lancaster to assume some leadership roles of his own.
It has been great working with Stuart. He has helped grow my game massively. Him and obviously the other coaches as well, working with Felipe coming in has been brilliant.

Stuart would encourage everyone to have a point of view, going into any training session or match. When you have a room full of people who have an opinion it means you can learn more against each other as opposed to staying quiet which I have been quietly of doing previously.
In an environment such as the one Leinster have fostered, there are ample role models forging a path. Observing them has proved beneficial practice for Ringrose, who has his eyes set on continued progress.
"You are always picking up certain things, there are guys in the group who might not be obvious about it or without them realising you just learn and pick up what they do. What contributes to them being successful, what has gotten them to that level."
Well on his way, a leader in the making.
PwC ambassador Garry Ringrose was speaking at the company's partnership renewal announcement with the IRFU, which took place in Aviva Stadium on Wednesday.
The extension comprises key sponsorships of the Men's International U20s, U19s and U18s teams and, new under this contract, the U18s Women's and Men's Interprovincial Championships. PwC is now also the main sponsor of the National Training Squad programme.